San Antonio Spurs 93 - Charlotte Hornets 108
Pau Gasol volvió a ser titular con los Spurs por tercera vez consecutiva (y tercera esta temporada). El pívot español aportó 2 puntos y 3 rebotes en 11 minutos, además de vivir un duelo en la pintura con Willy Hernangómez. Su compañero de selección contribuyó con 8 tantos, 3 rechaces y 2 asistencias al triunfo de los Hornets en San Antonio. Charlotte logra así poner fin a una racha de tres derrotas consecutivas y acaba su gira por el Oeste con un 2-4. Pero todo esto fue secundario en el regreso de Tony Parker a San Antonio. El primer partido del francés como visitante en la que fue su casa durante 17 temporadas, conquistó cuatro anillos de campeón y se proclamó MVP de las Finales de 2007 (el primer europeo en lograrlo).
Parker finalizó su noche con ocho puntos, tres rebotes y cuatro asistencias en 19 minutos que secundaron los 33 tantos de Kemba Walker. El base fue el mejor en la victoria de Charlotte. Los Spurs perdieron, pero eso fue lo de menos.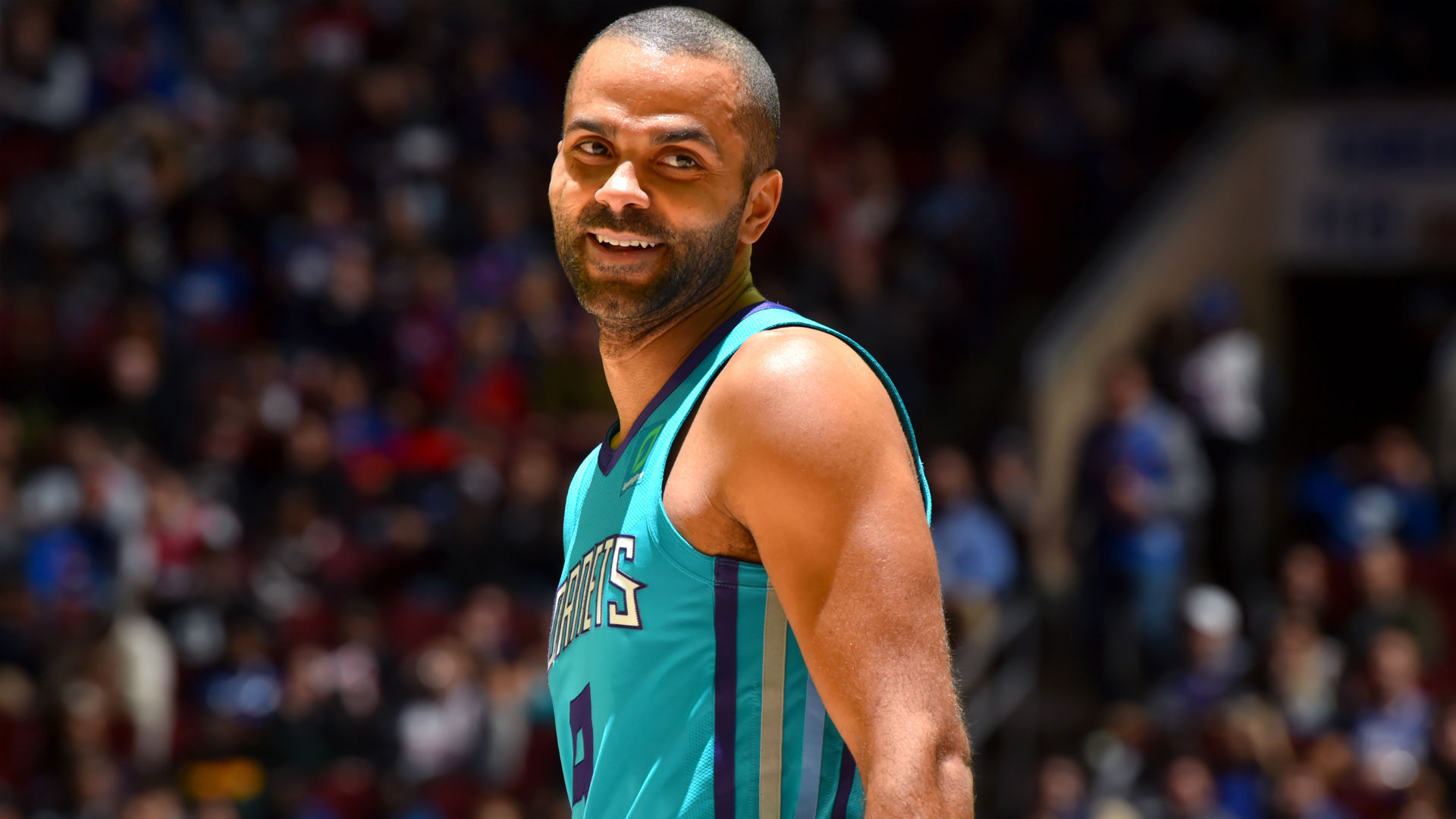 La noche era la de Tony Parker. Y eso era lo único importante. Así fue el regreso del base francés a San Antonio.
Sorpresa familiar
La familia del base llegó desde todos los rincones de Francia para verle una vez más en San Antonio
Tony Parker comes out for warmups before #Hornets #Spurs game and is greeted by cheers and friends and family...emotional night expected at AT&T Center. #KSATsports #KSATnews #NBA pic.twitter.com/GBBFG4Ohmu

- RJ Marquez (@KSATRJ) January 15, 2019
El reencuentro con sus antiguos compañeros
Además de protagonizar numerosas batallas en la NBA y en el baloncesto FIBA de selecciones, Pau Gasol y Tony compartieron vestuario las dos temporadas anteriores.
TONY x PAU

The return to San Antonio is coming up on @NBATV! pic.twitter.com/5oW11CxK1w

- NBA (@NBA) January 15, 2019
Parker y David Robinson también compartieron vestuario antes de la retirada del pívot.
2003 #NBA champs!@tonyparker x @DavidtheAdmiral pic.twitter.com/6FYmRD8E4E

- NBA (@NBA) January 15, 2019
Boris Diaw, un gran compañero de baile con los Spurs y Francia, tampoco faltó a la cita.
Tony & Boris pregame in San Antonio! 🇫🇷

📺: @NBATV pic.twitter.com/BMSWoFWpGg

- NBA (@NBA) January 15, 2019
Patty Mills, compañero de vestuario y posición. Un abrazo muy especial.
Tony x Patty

Former @spurs teammates catch up ahead of @NBATV action. pic.twitter.com/g3VsH1BAss

- NBA (@NBA) January 15, 2019
Tributo en forma de vídeo
Como no podía ser de otra forma, los Spurs y San Antonio se volcaron con el francés.
Welcome back to San Antonio, Tony!#SpursFamily pic.twitter.com/0alzQ5aepF

- San Antonio Spurs (@spurs) January 15, 2019
El partido de Tony Parker en San Antonio
La primera vez que ingresó al AT&T Center como visitante.
Tony Parker checks in for the @hornets in his return to San Antonio!

📺: @NBATV pic.twitter.com/MR1RVi8SeO

- NBA (@NBA) January 15, 2019
Su primera canasta en juego en la visita de los Hornets a la pista de sus queridos Spurs.
Tony Parker scores his first basket in his return to San Antonio!#Hornets30 76#GoSpursGo 72

📺: @NBATV pic.twitter.com/dK0MULLmPq

- NBA (@NBA) January 15, 2019
No podía ser de otra forma, su sello en forma de asistencias.
Tony Parker finds Marvin Williams to end the 3rd quarter!

📺: @NBATV pic.twitter.com/7A5GzcAGSN

- NBA (@NBA) January 15, 2019
No había nada en juego, pero regresó al parqué para recibir una última y sentida ovación.
Tony Parker checks back in to a standing ovation in San Antonio. #ThisIsWhyWePlay pic.twitter.com/OPbDRsaDP5

- NBA (@NBA) January 15, 2019
Lo mejor después del partido
El abrazo con su antiguo entrenador, Gregg Popovich,
Tony Parker and Pop embrace following the Hornets' win. 👏 pic.twitter.com/MMHgZoQQS0

- NBA TV (@NBATV) January 15, 2019
También protagonizó la entrevista post partido.
"I've been with those fans for a long time. I really appreciate them."

Hear from Tony Parker after his memorable return to San Antonio.#Hornets30 pic.twitter.com/uvOh15hxiN

- NBA TV (@NBATV) January 15, 2019
Para acabar, un momento con su actual entrenador. James Borrego también regresaba a San Antonio después de trabajar tres temporadas como ayudante de Gregg Popovich,
🏀 @tonyparker (8p/4a/3r) walks off with 108-93 @hornets W! #Hornets30 #NBAPostgame pic.twitter.com/KjzdIcqFgk

- NBA (@NBA) January 15, 2019