Houstons Rockets 141 - Minnesota Timberwolves 113
La candidatura de James Harden para repetir como MVP continúa consolidándose a pasos agigantados. La Barba firmó 43 puntos, 10 rebotes, 12 asistencias, 2 robos y 2 tapones en apenas ¡29 minutos! en la cómoda victoria de sus Rockets ante los Cavaliers. Con este, ya son 12 los triples-dobles logrados con más de 40 puntos. Supera así a Westbrook y ya sólo está por detrás de Oscar Robertson (22) en esta lista.
James Harden has recorded his 12th career 40-point triple-double, passing Russell Westbrook for 2nd-most in NBA history.

Only Oscar Robertson has more with 22. (h/t @EliasSports) pic.twitter.com/YsG2nJQ6vd

- ESPN Stats & Info (@ESPNStatsInfo) 12 de enero de 2019
Por si fuera poco, el base de Houston se convierte en el primer jugador en la historia de la NBA en lograr un triple-doble de al menos 40 tantos en menos de 30 minutos, de acuerdo con los datos de Basketball Reference.
Harden, mano a mano con Kobe Bryant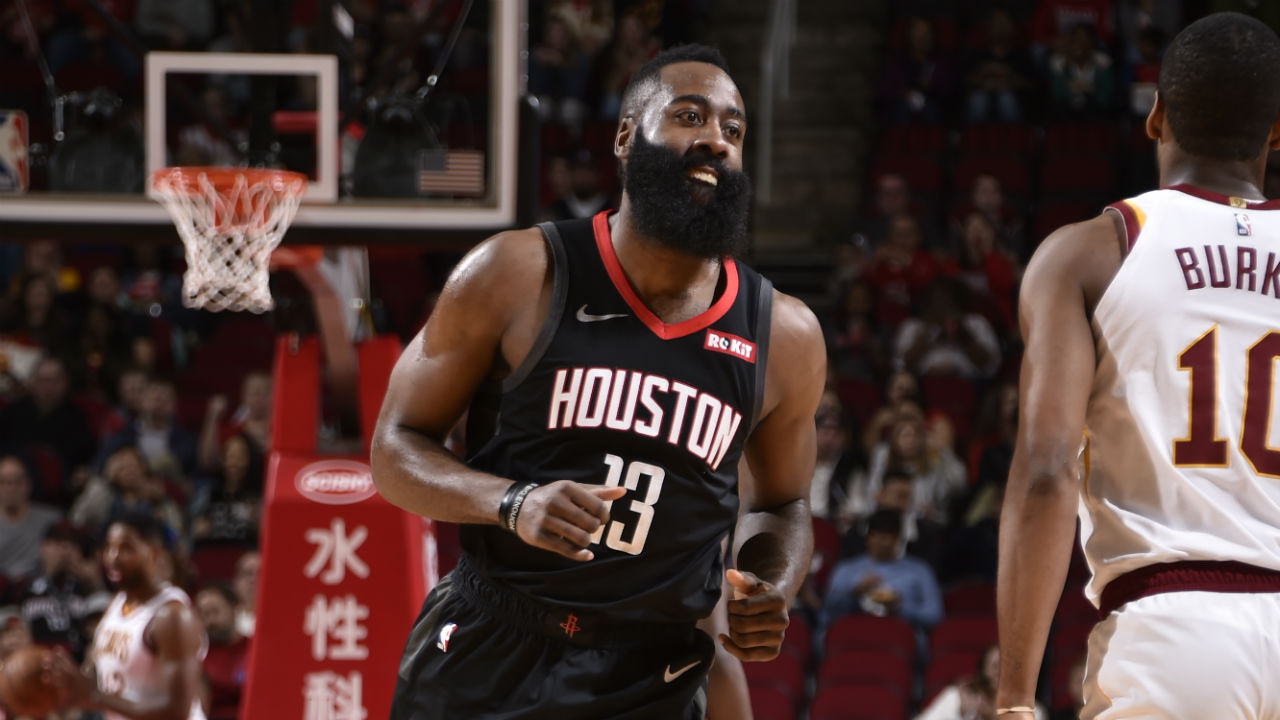 Harden fue el amo y señor de un partido que los Rockets (13 triunfos en los últimos 16 encuentros) tenían ya ganado prácticamente al término del primer cuarto (42-22). Con esta hoja estadísticas se convierte también en el primer jugador desde Kobe Bryant en 2003 en enlazar 15 partidos seguidos de al menos 30 puntos. De llegar a esta cifra en el próximo duelo ante los Magic en Orlando, igualaría los 16 de la leyenda de los Lakers.
Es más, en estos 15 encuentros, James Harden promedia 40,5 puntos, 7,3 rebotes, 9,5 asistencias, 1,9 robos y 6,1 triples por partido. Es, junto al propio Kobe, el único que ha promediado 40 puntos a lo largo de 15 partidos desde la fusión de la NBA con la ABA en 1976.
After tonight's performance, James Harden is averaging 40.5 PPG over his last 15 games. Harden and Kobe Bryant are the only players with such a stretch since 1976. pic.twitter.com/IZPPtBaUSm

- NBA.com/Stats (@nbastats) 12 de enero de 2019
Y por si había dudas, amplía su récord histórico con su duodécimo partido consecutivo anotando al menos 5 triples. Una serie que le ha permitido superar a Bryant y a Chauncey Billups en la lista histórica de triplistas. La Barba ya es el 13º en esta clasificación.
James Harden made 6 3-pointers in the first half tonight, his 12th straight game with at least 5 3-pointers. That extends his NBA record.

Harden has also passed Kobe Bryant and Chauncey Billups on the all-time list for career 3-pointers. He is now 13th. pic.twitter.com/ItaavOka1K

- ESPN Stats & Info (@ESPNStatsInfo) 12 de enero de 2019