Hoy conoceremos los resultados definitivos de las votaciones para el All Star Game 2019 de Charlotte. O lo que es lo mismo, a partir de la 1 de la madrugada (hora peninsular) del viernes 25 de enero, conoceremos los nombres de los diez titulares para el Partido de las Estrellas.
Un evento en el que, en su primera temporada en la NBA, podría estar Luka Doncic. El esloveno tiene serias posibilidades para colarse entre los cinco elegidos del Oeste. Aunque, como adolescente que es (aún tiene 19 años), se entretiene bromeando. En este caso a través de Twitter. "Noticia de última hora. Dirk Nowitzki y yo hemos decidido presentarnos para el concurso de mates. ¡Gente, tened cuidado!", ha escrito el esloveno en la citada red social.
BREAKING NEWS: @swish41 and i have decided to join the slam dunk contest! watch out people!💯😂

- Luka Doncic (@luka7doncic) 23 de enero de 2019
Nowitzki, ¿en el concurso de triples?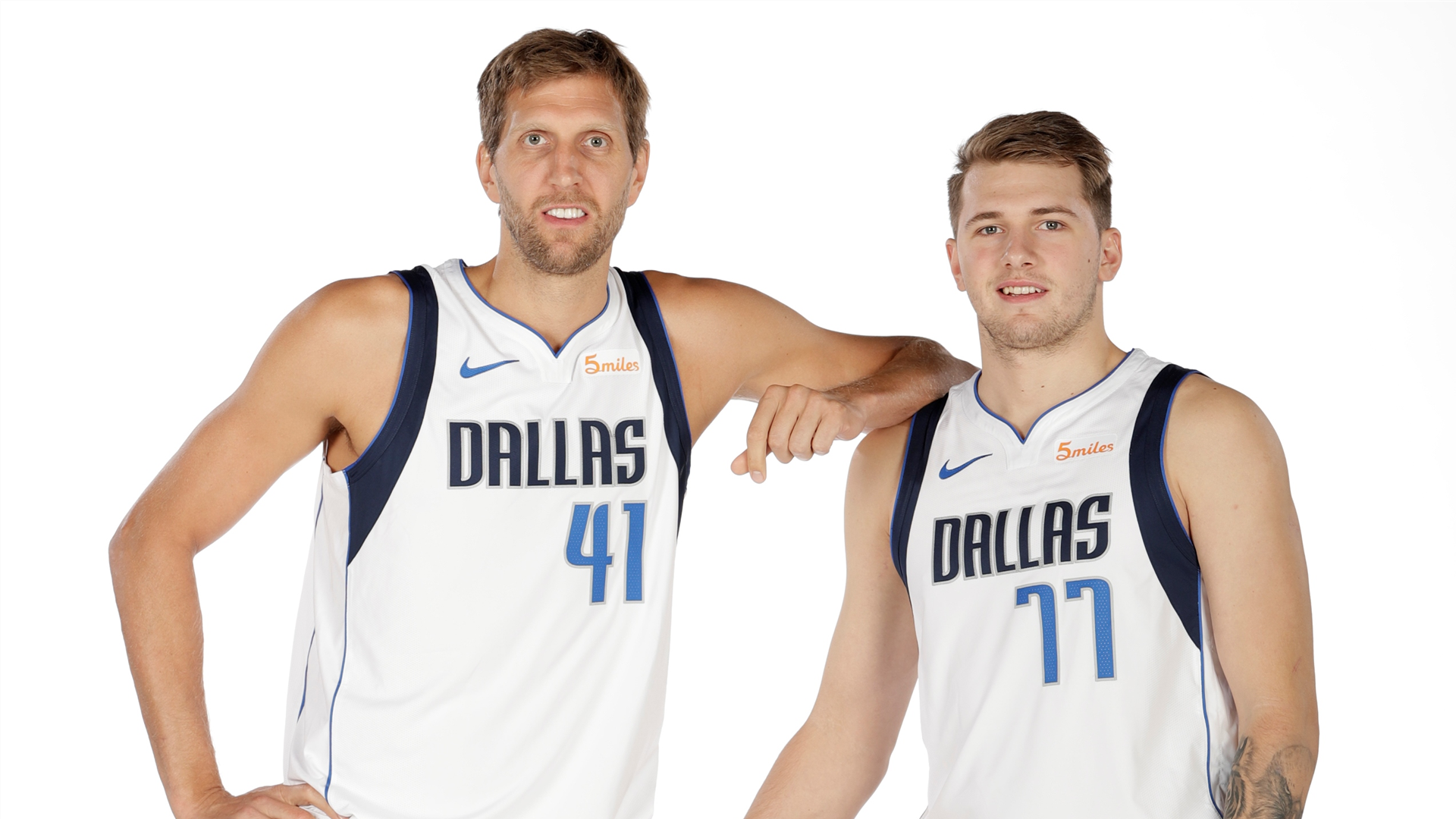 Si él, además de disputar el Rising Stars Challenge, cuenta con opciones de acudir al All Star Game, su compañero en los Mavericks también podría acompañarle a Charlotte. No como participante del concurso de mates, sino como del de triples. Así lo anunció este miércoles por la tarde Marc Stein (The New York Times).
Dirk Nowitzki has been invited to participate in the 3-point contest at All-Star Weekend in Charlotte, league sources say.

- Marc Stein (@TheSteinLine) 23 de enero de 2019