Se jugaron nueve partidos en la jornada NBA del viernes 9 de abril y hubo actuaciones espectaculares de varios de los cracks más jóvenes de la liga. Un partido lleno de brillo fue por ejemplo el de Atlanta Hawks vs. Chicago Bulls que los locales ganaron por 120-108 con 42 puntos, 9 asistencias y 8 rebotes de Trae Young para opacar a Zach Lavine en el primer encuentro en el que este llegó a los 50 puntos.. A continuación vivimos sus mejores pasajes, estadísticas, resúmenes y más.
La temporada 2020-2021 está aquí, el NBA League Pass es tu lugar para mirar la acción, y ahora lo puedes hacer gratis por aquí. 7 días de prueba sin cargo. Partidos en vivo y on demand. La oportunidad de mirar todo en tu dispositivo favorito.
Orlando Magic 106 - Indiana Pacers 111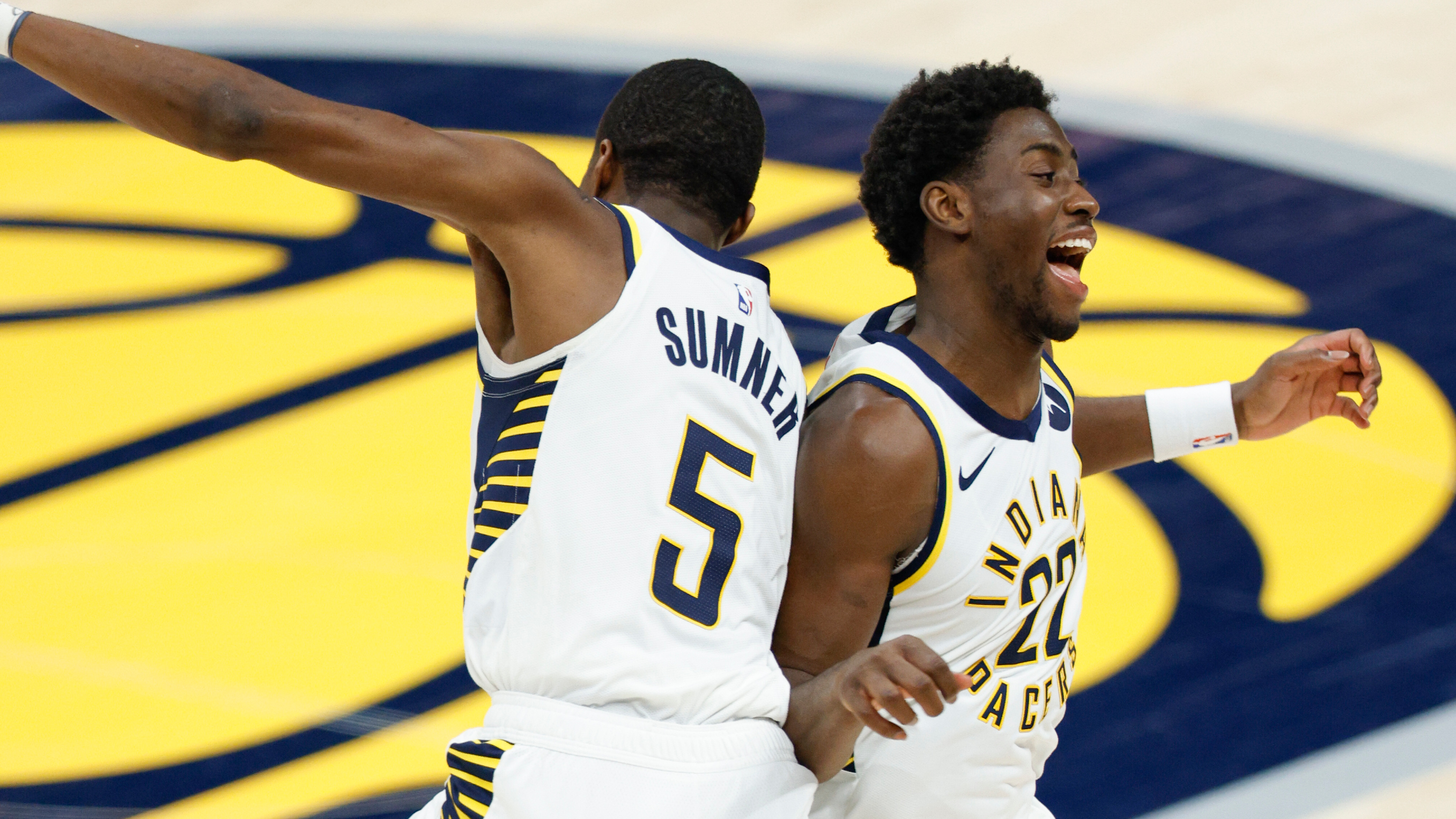 Indiana tenía que ganar en el día del regreso de Domantas Sabonis (16 puntos, 15 rebotes y 6 asistencias) y lo hizo en Orlando con Aaron Holiday como máximo anotador: 20 puntos desde el banco. Doug McDermott también tuvo su puntería, ingresando para anotar 19 puntos. Terrence Ross lideró al Magic con 24 puntos.
C O L E
A
R
T
E
R pic.twitter.com/zrGhxuYLpj

- Orlando Magic (@OrlandoMagic) April 9, 2021
rack attack ⚡️@EdmondSumner has 8 points early 🔥 pic.twitter.com/JSDufMgKyK

- Indiana Pacers (@Pacers) April 9, 2021
Boston Celtics 145 - Minnesota Timberwolves 136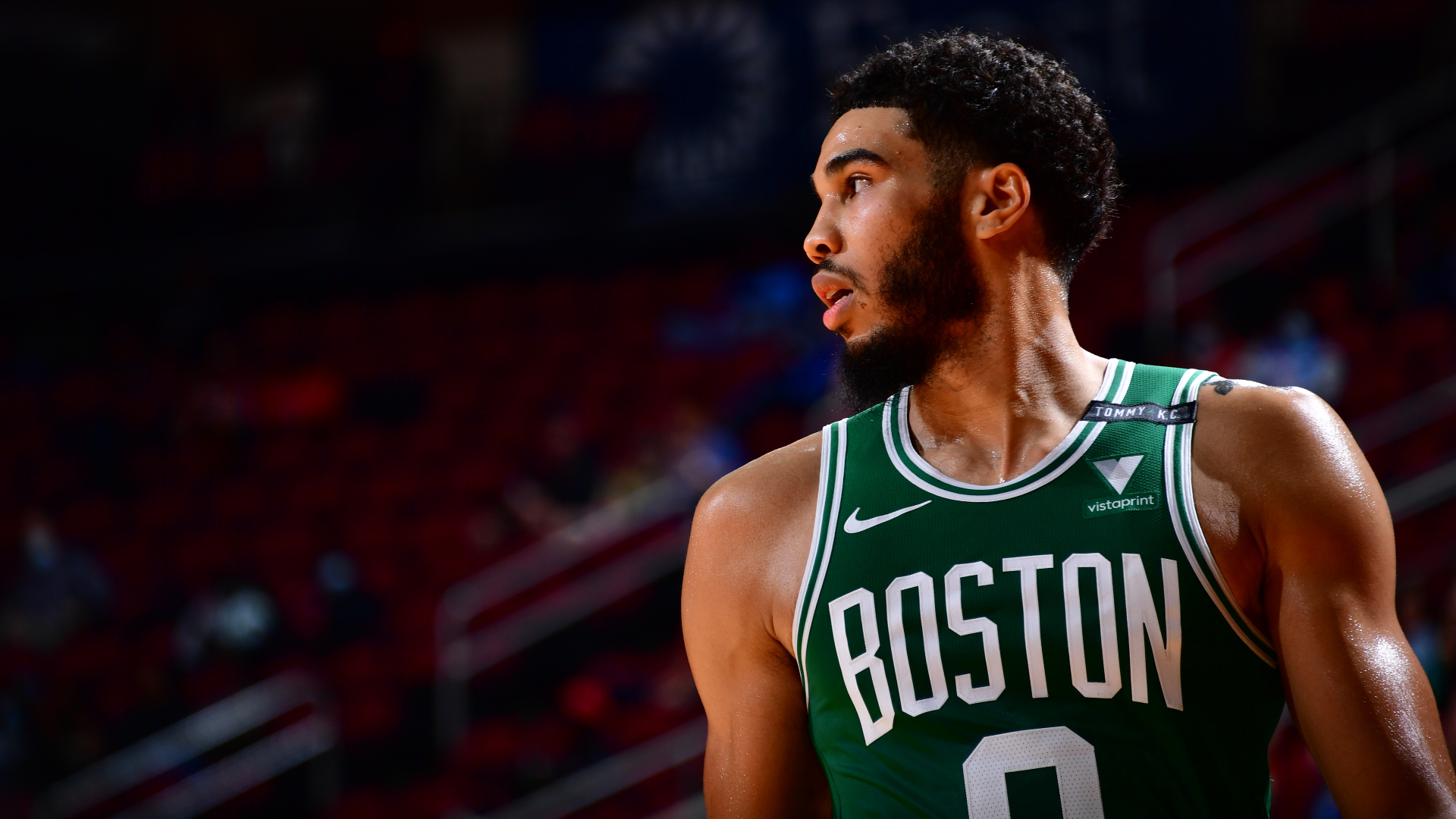 Los Celtics perdían por 17 puntos en el tercer cuarto, pero se recuperaron y terminaron ganando en la prórroga ante uno de los equipos más flojos gracias a una actuación superlativa de Jayson Tatum.
BAPTISM IN BOSTON 😱 pic.twitter.com/STJoOs63hJ

- Minnesota Timberwolves (@Timberwolves) April 10, 2021
Marcus and Jaylen wasting no time pic.twitter.com/7H6IfBUkiW

- Boston Celtics (@celtics) April 9, 2021
New York Knicks 133 - Memphis Grizzlies 129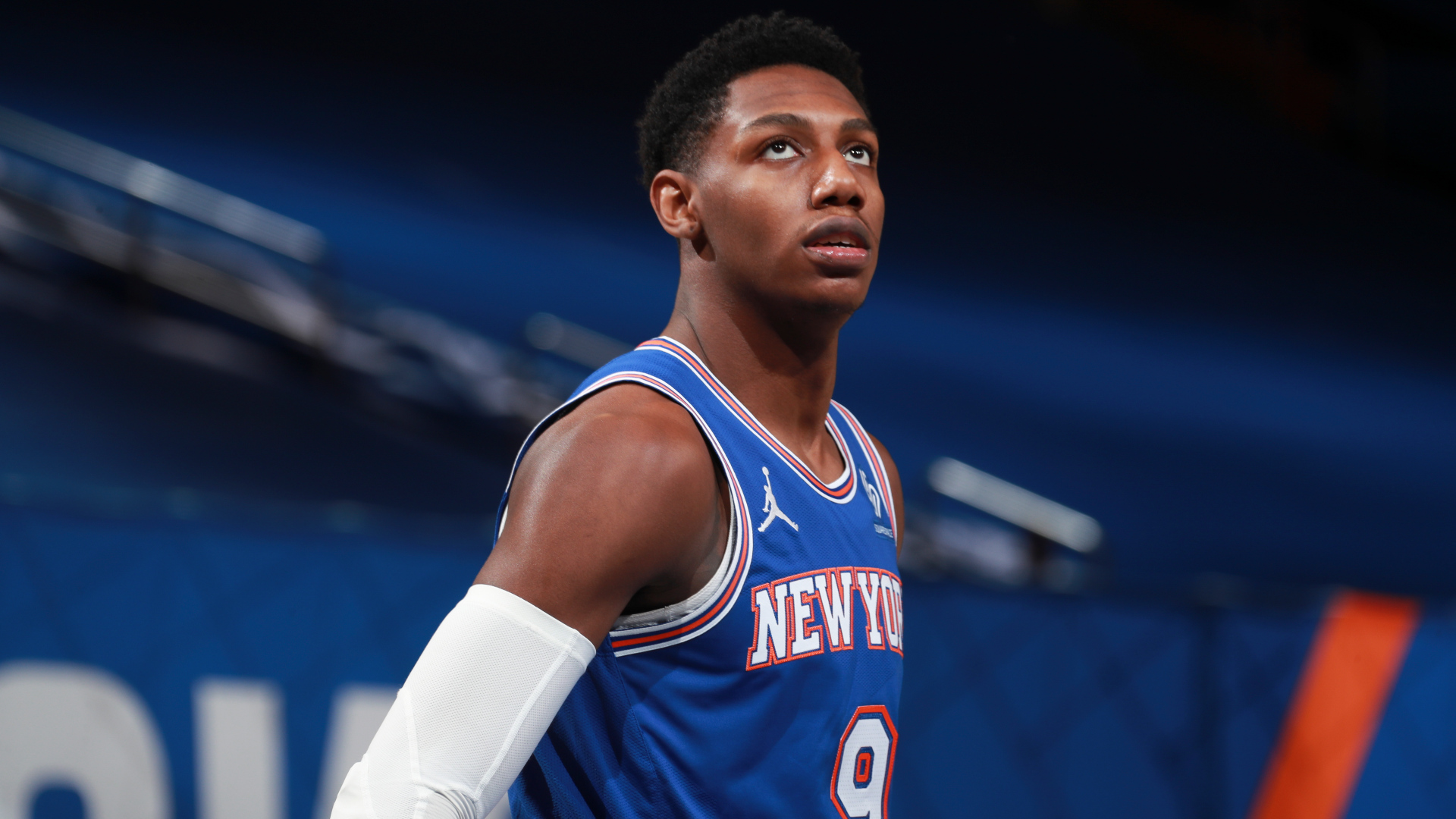 Los Knicks llegaban en racha negativa y los Grizzlies en positivo, pero eso se invirtió este viernes en el Madison Square Garden: los del Este ganaron en tiempo suplementario con Julius Randle (15 puntos, 11 asistencias y 10 rebotes), RJ Barrett (20 puntos y 5 rebotes), Immanuel Quickley (20 puntos), Derrick Rose (19 puntos) y Alec Burks (otros 19 puntos) destacándose. Ja Morant fue el máximo anotador de los Grizzlies con 26 puntos.
Barrett to Bullock on the bounce. pic.twitter.com/YJyAHyG2fK

- NEW YORK KNICKS (@nyknicks) April 9, 2021
We gonna run this town tonight 🎵@JaMorant | @dillonbrooks24 | #HustleXFlow pic.twitter.com/sc70RjxxYI

- Memphis Grizzlies (@memgrizz) April 9, 2021
Atlanta Hawks 120 - Chicago Bulls 108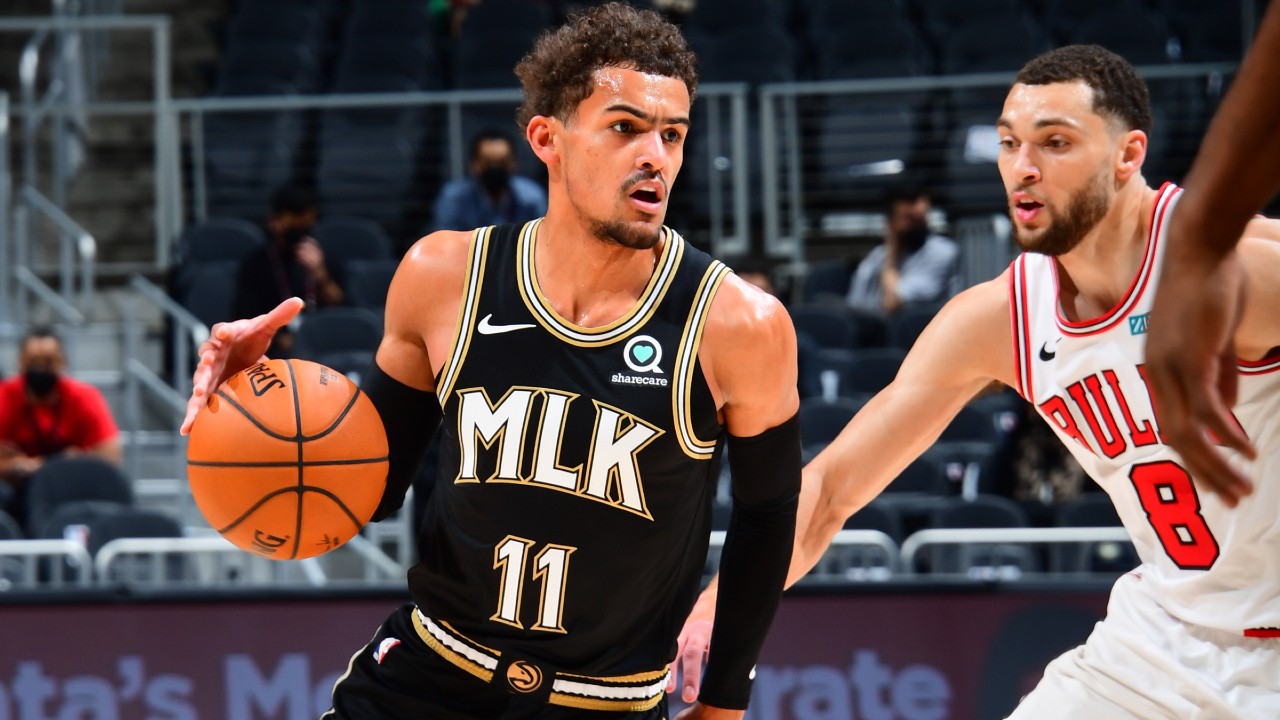 Zach LaVine encestó 39 puntos en el primer tiempo y los Bulls llegaron a liderar en Atlanta por 13 puntos, pero terminaron festejando los Hawks con los 42 puntos, 9 asistencias y 8 rebotes de Trae Young. LaVine, que solamente consiguió 11 unidades más en la segunda parte, es el tercer jugador de Chicago en anotar al menos 50 puntos en la era post Michael Jordan.
Good find, better finish. pic.twitter.com/SfSSLut6bE

- Atlanta Hawks (@ATLHawks) April 10, 2021
That's tough, Zach…@NBCSChicago | @ZachLaVine pic.twitter.com/p4lPKvsl4W

- Chicago Bulls (@chicagobulls) April 10, 2021
New Orleans Pelicans 101 - Philadelphia 76ers 94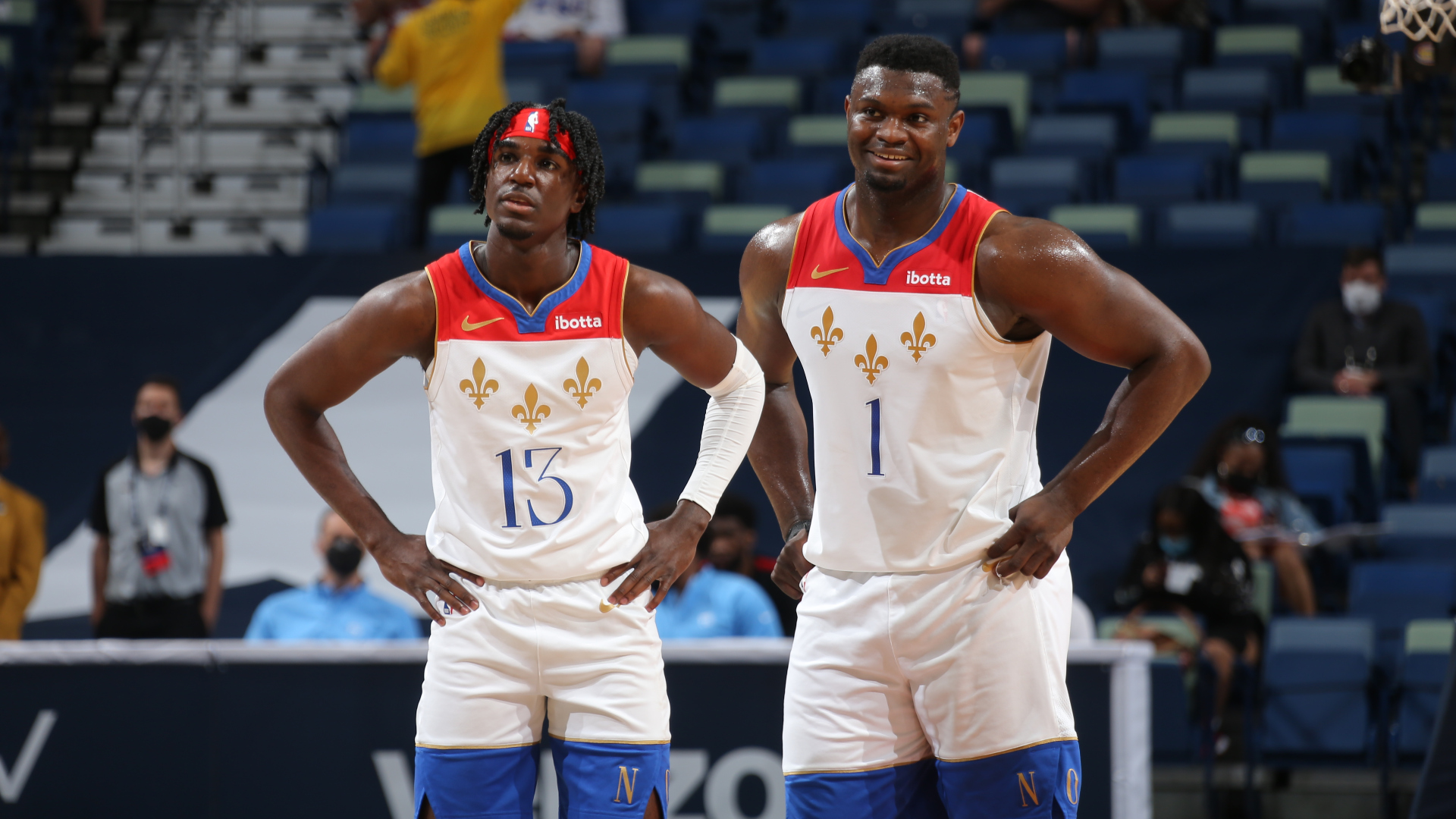 En su mejor partido NBA hasta el momento, Zion Williamson anotó 37 tantos, recogió 15 rebotes, repartió 8 asistencias y fue algo incontrolable para los Sixers de Joel Embiid, Tobias Harris y Ben Simmons que ahora miran a Brooklyn Nets desde abajo.
Too easZ 💪#WBD pic.twitter.com/vP1jZyLlj6

- New Orleans Pelicans (@PelicansNBA) April 10, 2021
Servin' up some JAMbalaya.@JoelEmbiid | #HereTheyCome pic.twitter.com/iSSvTglEA2

- Philadelphia 76ers (@sixers) April 10, 2021
Milwaukee Bucks 119 - Charlotte Hornets 127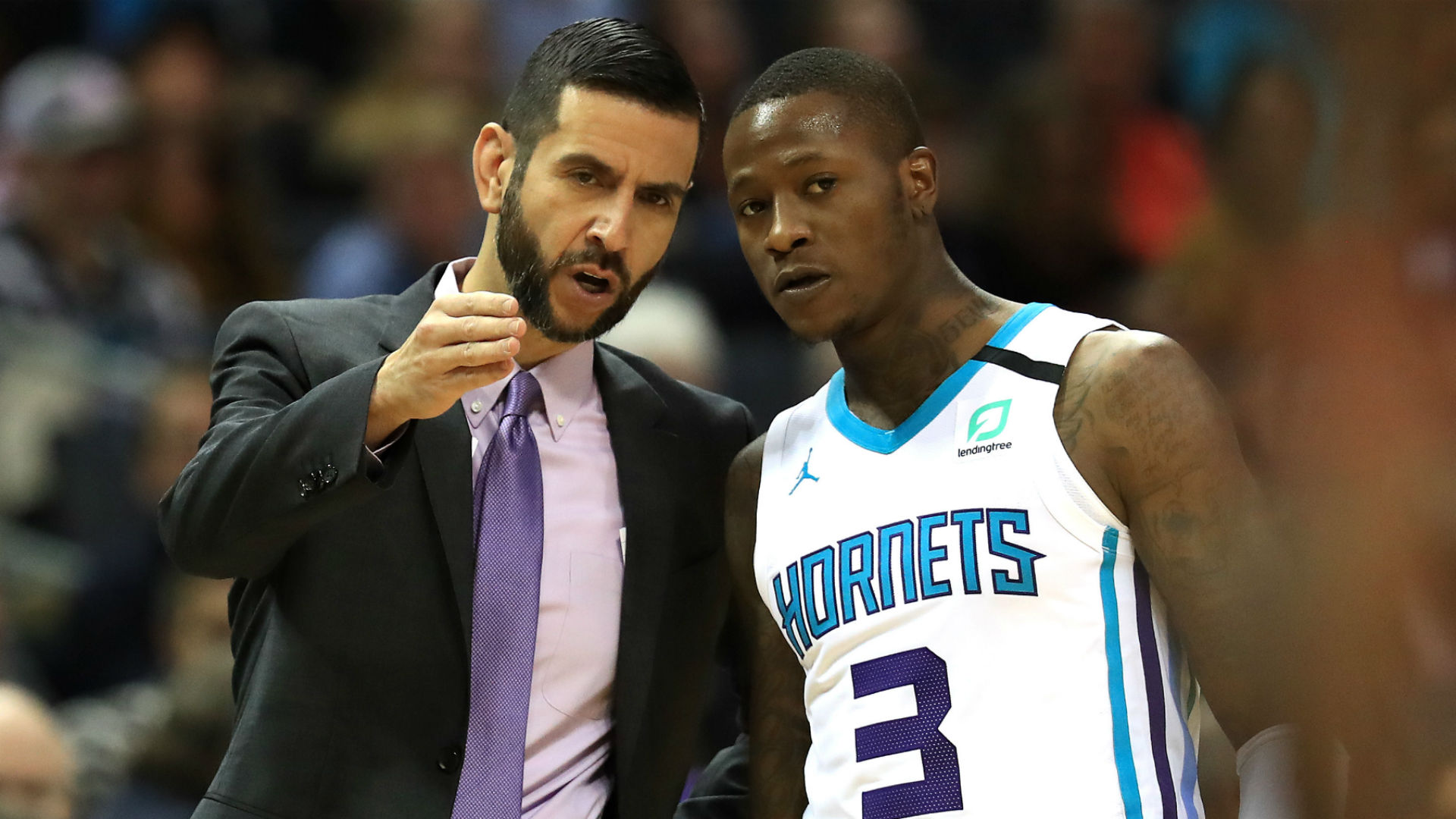 Los Bucks se presentaron sin siquiera uno de sus cinco jugadores titulares habituales y sufrieron una derrota a manos de Charlotte por 127-119 y maquillando un poco el resultado, con un último cuarto ganado por Milwaukee por 38-27. Miles Bridges fue la figura con 26 puntos y 7 rebotes en un partido en el que los cinco titulares de los Hornets anotaron 18 puntos o más. El rookie Jordan Nwora aportó 24 puntos y 6 rebotes para los Bucks en su segundo partido como titular en la NBA.
Pickin' up right where he left off! 💥@jalenmcdaniels5 | @HornetsOnBally pic.twitter.com/uiwwVoCyBT

- Charlotte Hornets (@hornets) April 10, 2021
Steal & Slam by Thanasty 👏 pic.twitter.com/fITEJEGK8p

- Milwaukee Bucks (@Bucks) April 10, 2021
Denver Nuggets 121 - San Antonio Spurs 119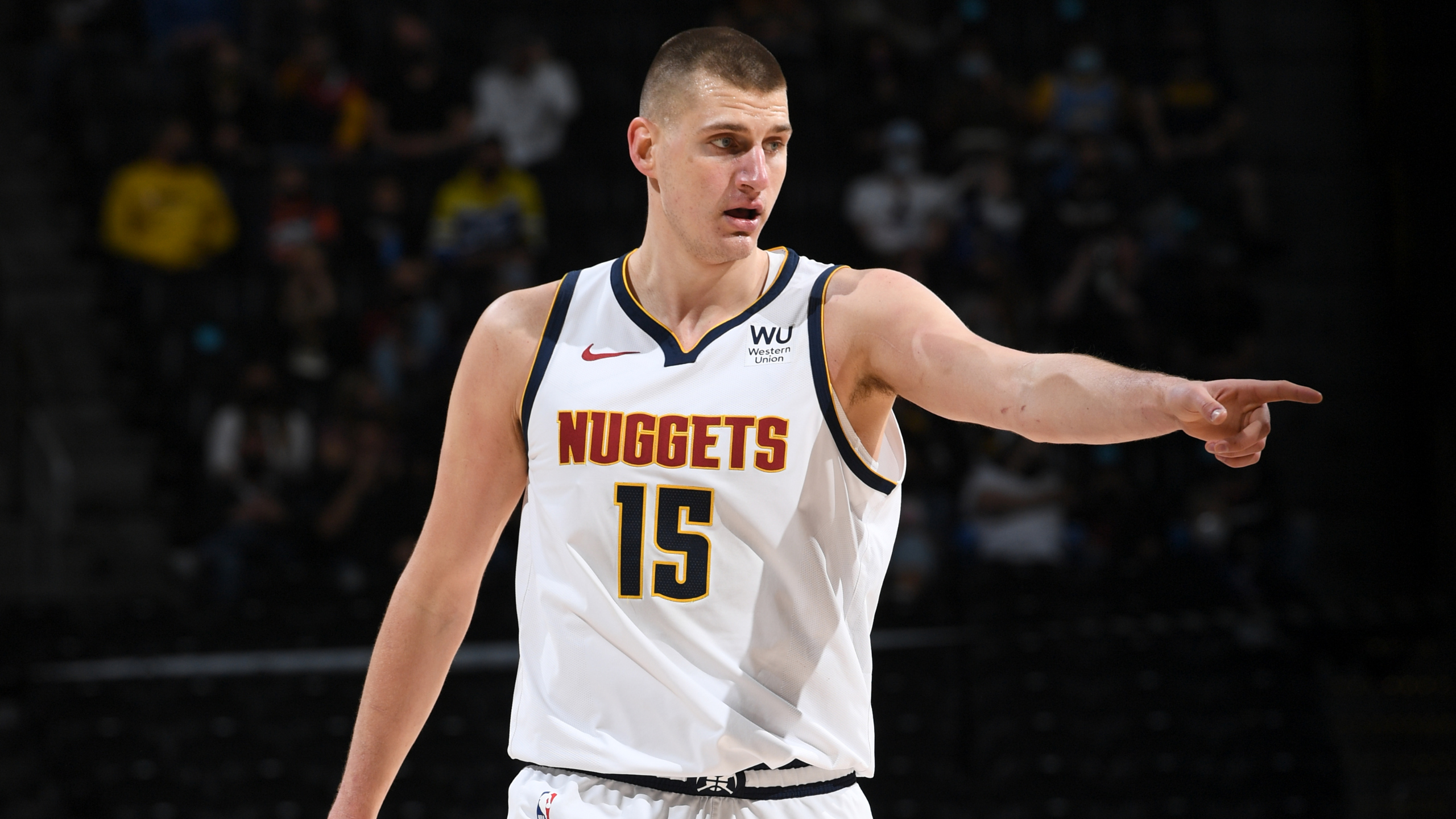 Los Nuggets terminaron sufriendo hasta en la última posesión y por triplicado, pero ganaron con otro triple-doble de Nikola Jokic y una nueva titularidad de Facundo Campazzo debido a que Jamal Murray sigue fuera por una molestia en una de sus rodillas.
AG brought out the Euro! pic.twitter.com/I1pnPRJGeF

- Denver Nuggets (@nuggets) April 10, 2021
Buddah is back! 🙌 pic.twitter.com/kpeVfBYTN5

- San Antonio Spurs (@spurs) April 10, 2021
Golden State Warriors 107 - Washington Wizards 110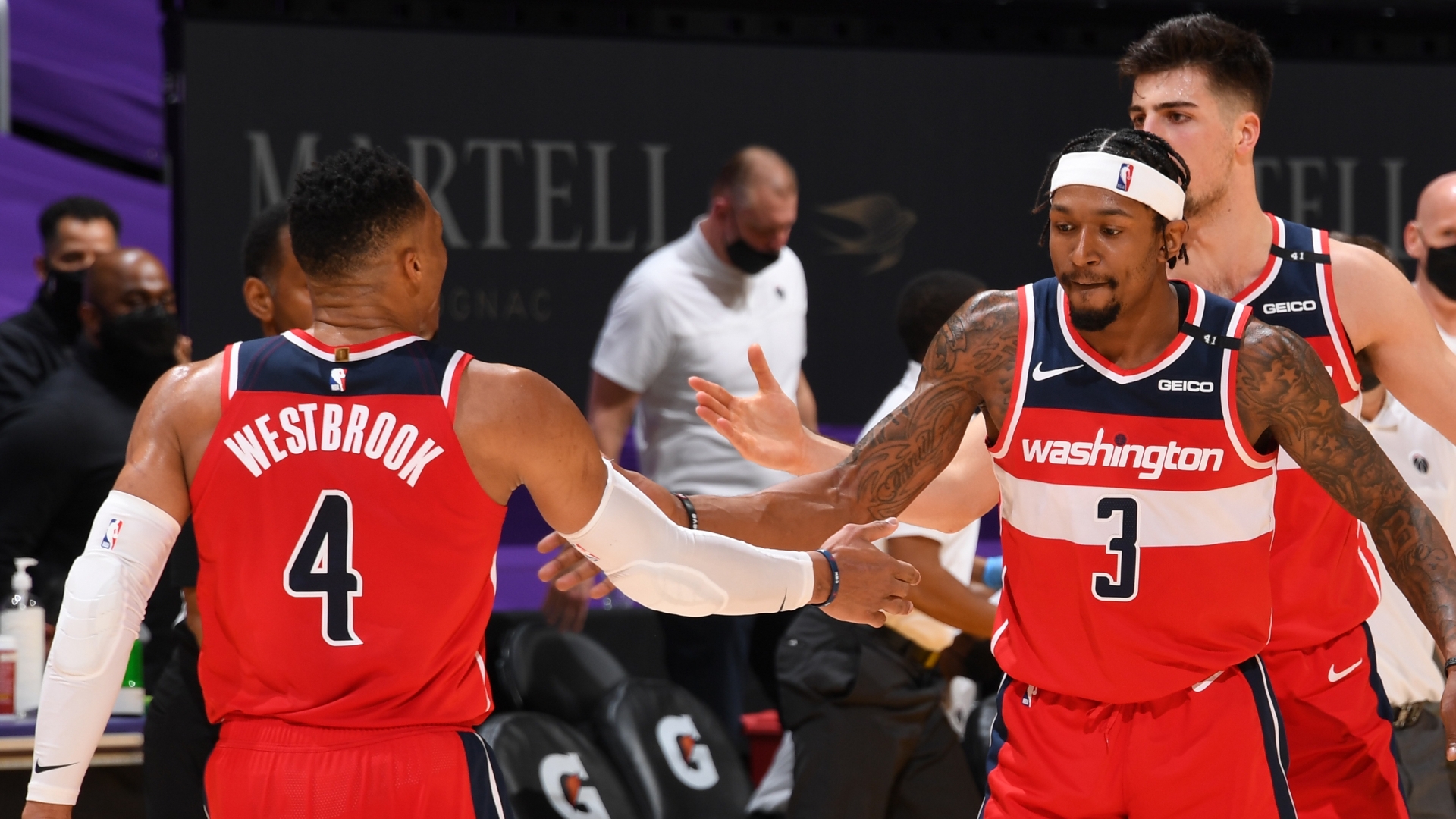 Parecía que Golden State Warriors se iba a hacer con la victoria como local, pero Bradley Beal consiguió una épica jugada de 3+1 a seis segundos del final para torcer la historia y darle un triunfazo a Washington Wizards en San Francisco. Beal anotó 20 puntos y Russell Westbrook cosechó un triple-doble de 19 puntos, 14 asistencias y 14 rebotes. Steph Curry lideró a los Warriors con 32 puntos lanzando 5-12 en triples. Juan Toscano-Anderson no estuvo presente por una molestia en el codo izquierdo.
BEAL. 4-POINT PLAY. UNREAL. 🤯 pic.twitter.com/aN8mhgQghh

- NBA TV (@NBATV) April 10, 2021
JAMES 🔨 pic.twitter.com/0cdTy3qDek

- Golden State Warriors (@warriors) April 10, 2021
LA Clippers 126 - Houston Rockets 109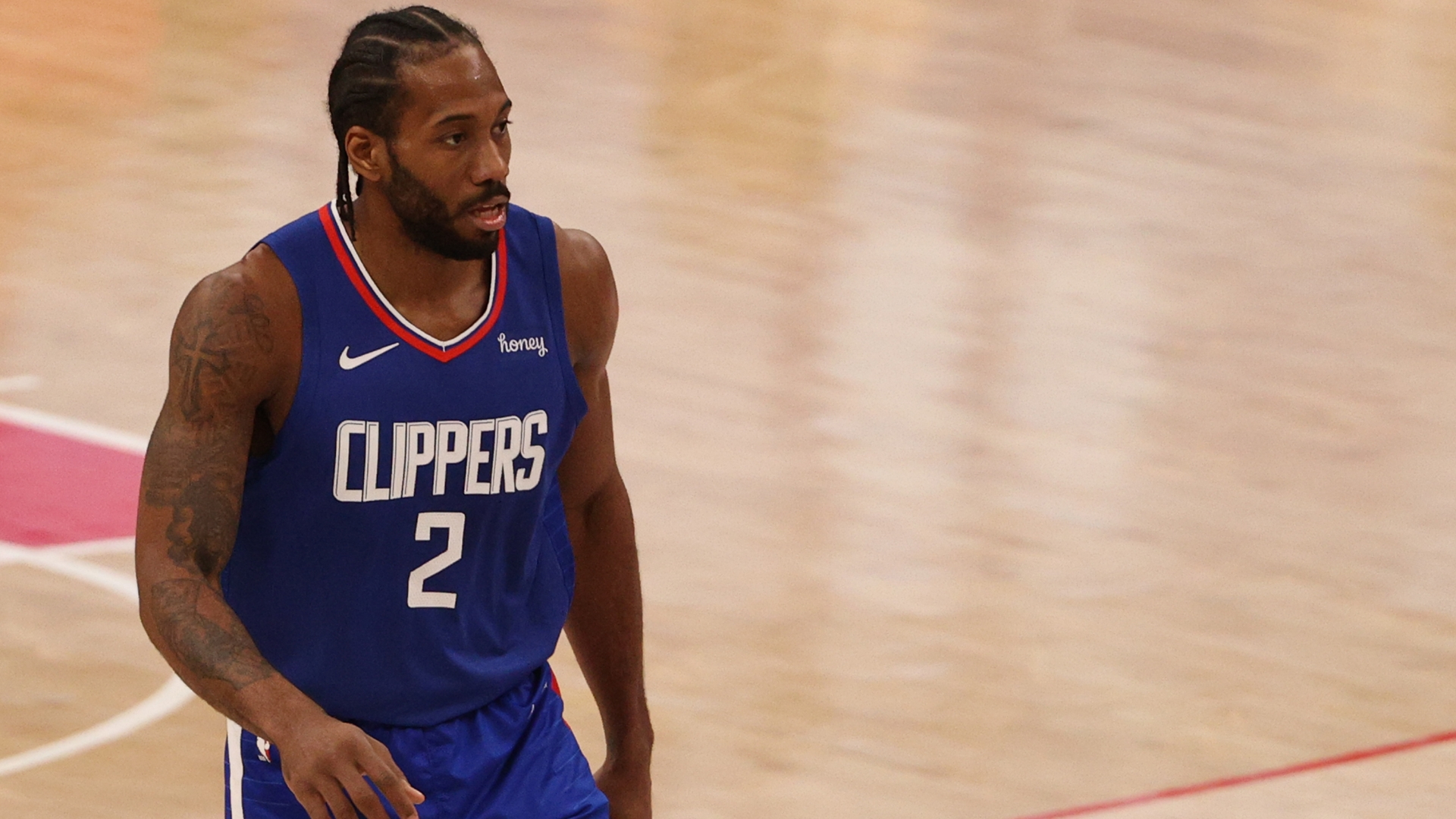 Sin Paul George, Rajon Rondo, Serge Ibaka ni Patrick Beverley, a los Clippers les alcanzaron los 31 puntos y 8 asistencias de Kawhi Leonard y los 26 tantos y 7 asistencias de Reggie Jackson para vencer al flojo Houston Rockets de Christian Wood (23 puntos) y Kevin Porter Jr. (14 puntos y 13 asistencias). Cuarto triunfo consecutivo de los angelinos.
Smooth move by @LukeKennard5.

📺 @BallySportWest | #ClipperNation pic.twitter.com/B2N8IoNbPD

- LA Clippers (@LAClippers) April 10, 2021
20 years old 🔥 pic.twitter.com/WQtRHbbsIM

- Houston Rockets (@HoustonRockets) April 10, 2021
Las opiniones aquí expresadas no reflejan necesariamente aquellas de la NBA o sus organizaciones.