Se disputó la jornada NBA del lunes 12 de abril, con muchísima acción alrededor de la competencia: ocho partidos que movieron el avispero en la Conferencia Oeste. Perdieron Utah Jazz, Los Angeles Lakers y Denver Nuggets y ganó Phoenix Suns: todo a pedir de los de Arizona,que vencieron por 126-120 a Houston Rockets (con un maravilloso 25-45 en triples) y se acercaron a 1,5 partidos de distancia de la primera posición de la Conferencia Oeste. Repasamos lo sucedido en cada encuentro.
La temporada 2020-2021 está aquí, el NBA League Pass es tu lugar para mirar la acción, y ahora lo puedes hacer gratis por aquí. 7 días de prueba sin cargo. Partidos en vivo y on demand. La oportunidad de mirar todo en tu dispositivo favorito.
New York Knicks 111 - Los Angeles Lakers 96
Con un gran partido de 34 puntos y 10 rebotes de Julius Randle, 20 puntos de Elfrid Payton y una brillante tarea defensiva, los Knicks vencieron a los Lakers en el Madison Square Garden. Dennis Schroder anotó 21 puntos para los Lakers y Marc Gasol disputó 5 minutos en el último cuarto, suficientes para 3 tantos, un robo y un rebote.
Faster than a New York Minute ⏱ pic.twitter.com/wQ3ZeRFRvh

- Los Angeles Lakers (@Lakers) April 13, 2021
Elfrid in attack mode ⚡️

12 PTS / 5-7 FG pic.twitter.com/uB3e9zOHh6

- NEW YORK KNICKS (@nyknicks) April 13, 2021
Dallas Mavericks 95 - Philadelphia 76ers 113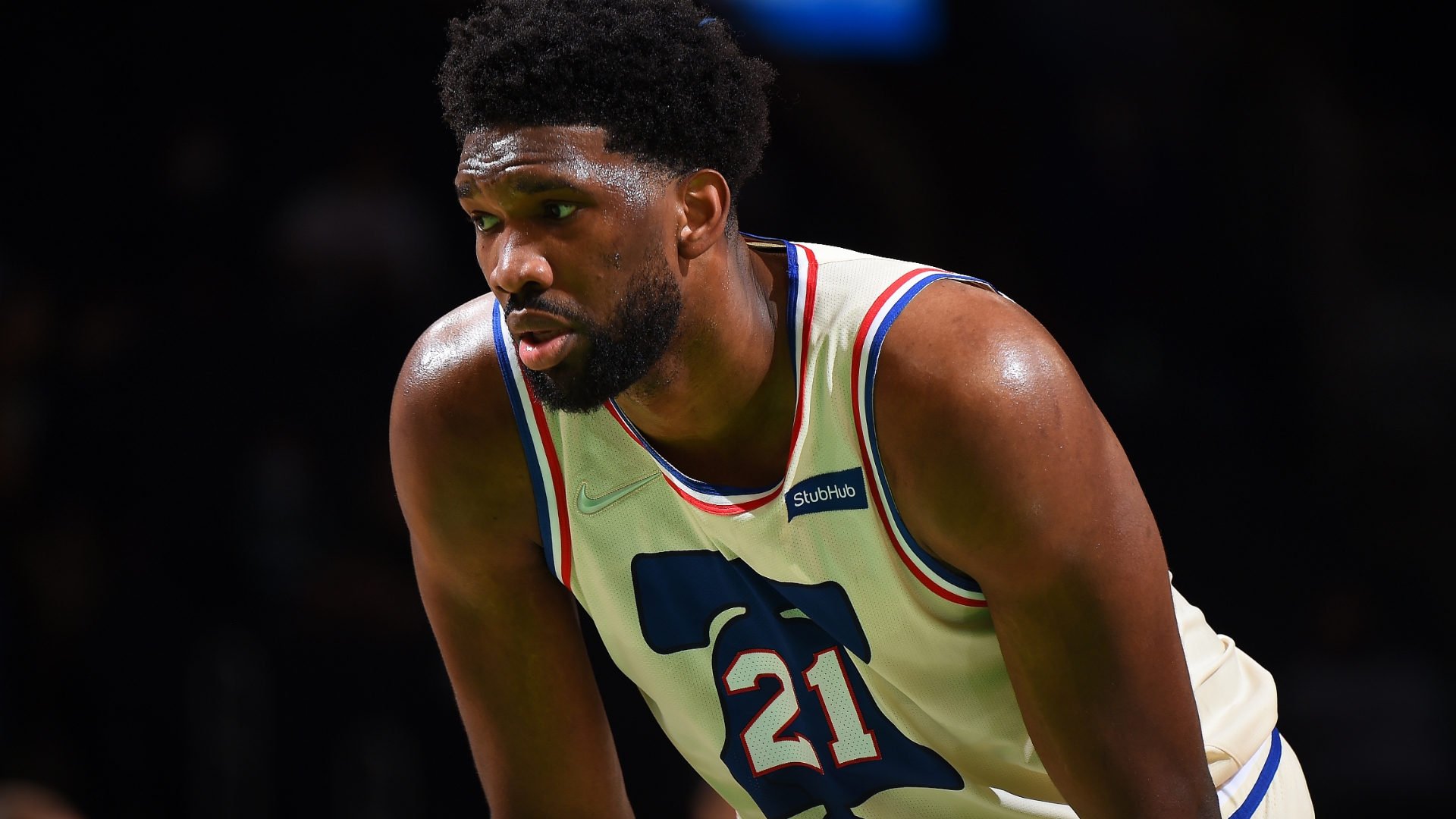 Philadelphia 76ers liquidó la historia en el tercer cuarto ante Dallas Mavericks, con un maravilloso Joel Embiid de 36 puntos en 26 minutos para el que los texanos no tuvieron oposición. Luka Doncic anotó 32 tantos y repartió 4 asistencias. Kristaps Porzingis no jugó para Dallas, que tuvo el debut de JJ Redick con 4 puntos en 14 minutos.
Toss it to 'em 😤#MFFL | @AcmeBrick pic.twitter.com/6wD77O3Fll

- Dallas Mavericks (@dallasmavs) April 13, 2021
YOU CANNOT STOP EMVBIID. pic.twitter.com/SlPOvEvcBd

- Philadelphia 76ers (@sixers) April 13, 2021
Orlando Magic 97 - San Antonio Spurs 120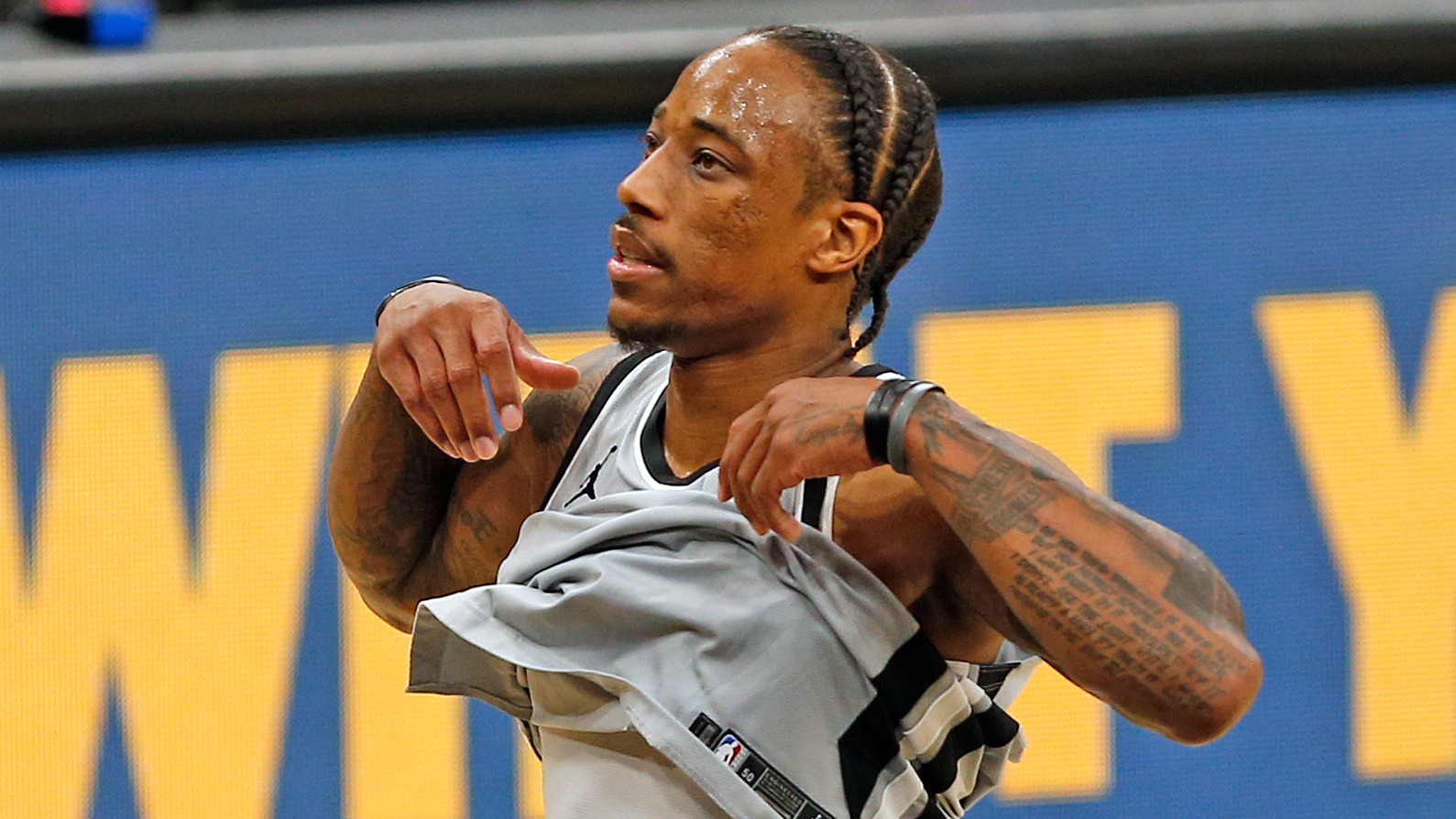 Segundo triunfo consecutivo para San Antonio Spurs: esta vez uno esperado ante Orlando Magic tras un primer tiempo ganado por 60-37. Seis jugadores de los Spurs anotaron al menos 10 puntos: DeMar DeRozan con 19 puntos y Dejounte Murray con 17 fueron los anotadores principales. RJ Hampton lideró a Orlando con 16 puntos y 8 rebotes desde el banco.
🎯 @RudyGay 🎯 pic.twitter.com/HAAhJFReTa

- San Antonio Spurs (@spurs) April 13, 2021
😤 𝘾𝙖𝙧𝙩𝙚𝙧 𝙘𝙤𝙢𝙞𝙣' 𝙖𝙩 𝙮𝙖. 😤

🎥: @intel True View | @wendellcarter34 pic.twitter.com/lAhUyBy1f2

- Orlando Magic (@OrlandoMagic) April 13, 2021
Memphis Grizzlies 101 - Chicago Bulls 90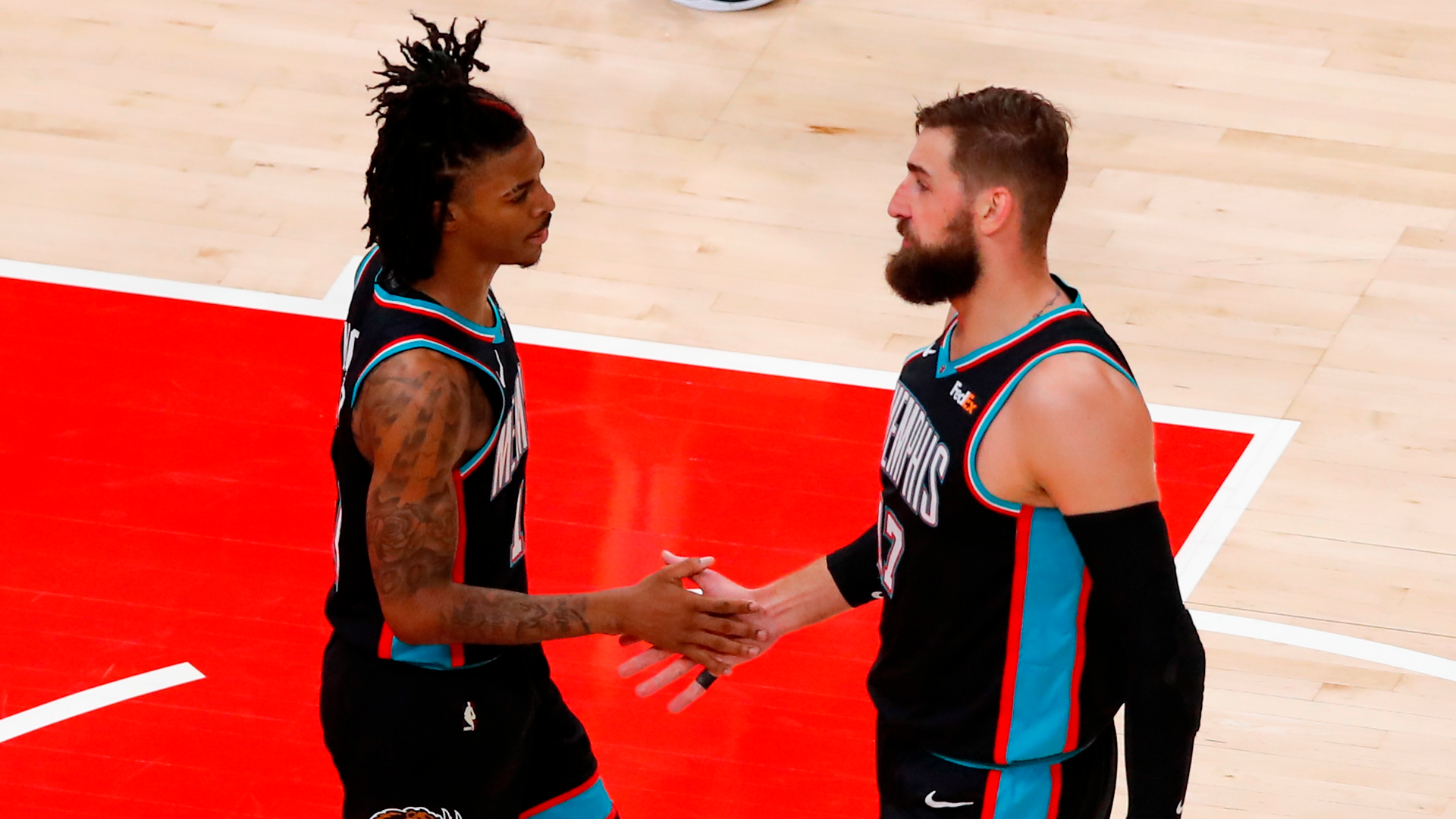 Los Bulls no levantan cabeza mientras que los Grizzlies consiguieron hacerlo en su regreso a casa. Memphis le ganó pór 101-90 a un equipo que apenas logró anotar 16 puntos en el último cuarto y dejó que el partido se escape de sus manos. Jonas Valanciunas fue la figura del encuentro con 26 puntos, 14 rebotes y una tarea fundamental en el último período. Ja Morant también logró un doble-doble (13 tantos y 10 asistencias). Los Bulls tuvieron 21 puntos de Zach LaVine y 20 tantos de Thaddeus Young.
Theis is nice.@NBCSChicago | @dtheis10 pic.twitter.com/4WRMkFlTpP

- Chicago Bulls (@chicagobulls) April 13, 2021
kick, push. count it. @GraysonJAllen | #GrzNxtGen pic.twitter.com/sPOtL3Kh1a

- Memphis Grizzlies (@memgrizz) April 13, 2021
New Orleans Pelicans 117 - Sacramento Kings 110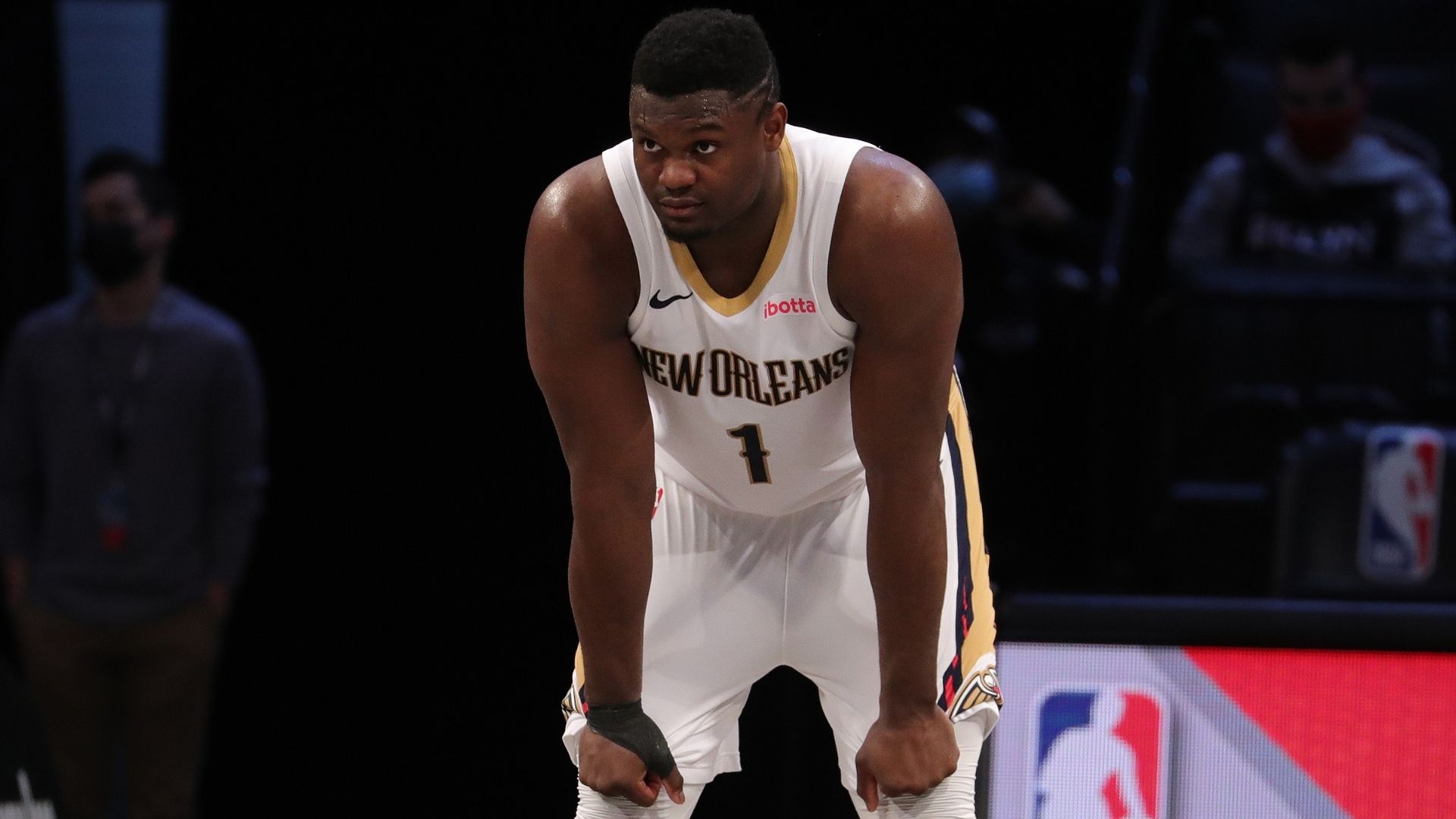 Los Pelicans siguen ganando partidos de la mano de Zion Williamson (30 puntos, 6 rebotes y 4 asistencias) y Brandon Ingram (34 tantos y 7 asistencias) y los Kings no paran de perder (séptima derrota seguida) a pesar del esfuerzo de De'Aaron Fox (43 puntos y 6 asistencias) en una noche en la que no estuvo presente Buddy Hield y en la que ambos equipos se combinaron para un flojo 16-54 en triples.
Kira's assists + Zion's power in the paint = this pic.twitter.com/yie3B8TAXZ

- New Orleans Pelicans (@PelicansNBA) April 13, 2021
🦊 doin' 🦊 things

🚘 @LesSchwab 𝘿𝙧𝙞𝙫𝙚 𝙤𝙛 𝙩𝙝𝙚 𝙂𝙖𝙢𝙚 🚘 pic.twitter.com/cLm74TIsco

- Sacramento Kings (@SacramentoKings) April 13, 2021
Utah Jazz 121 - Washington Wizards 125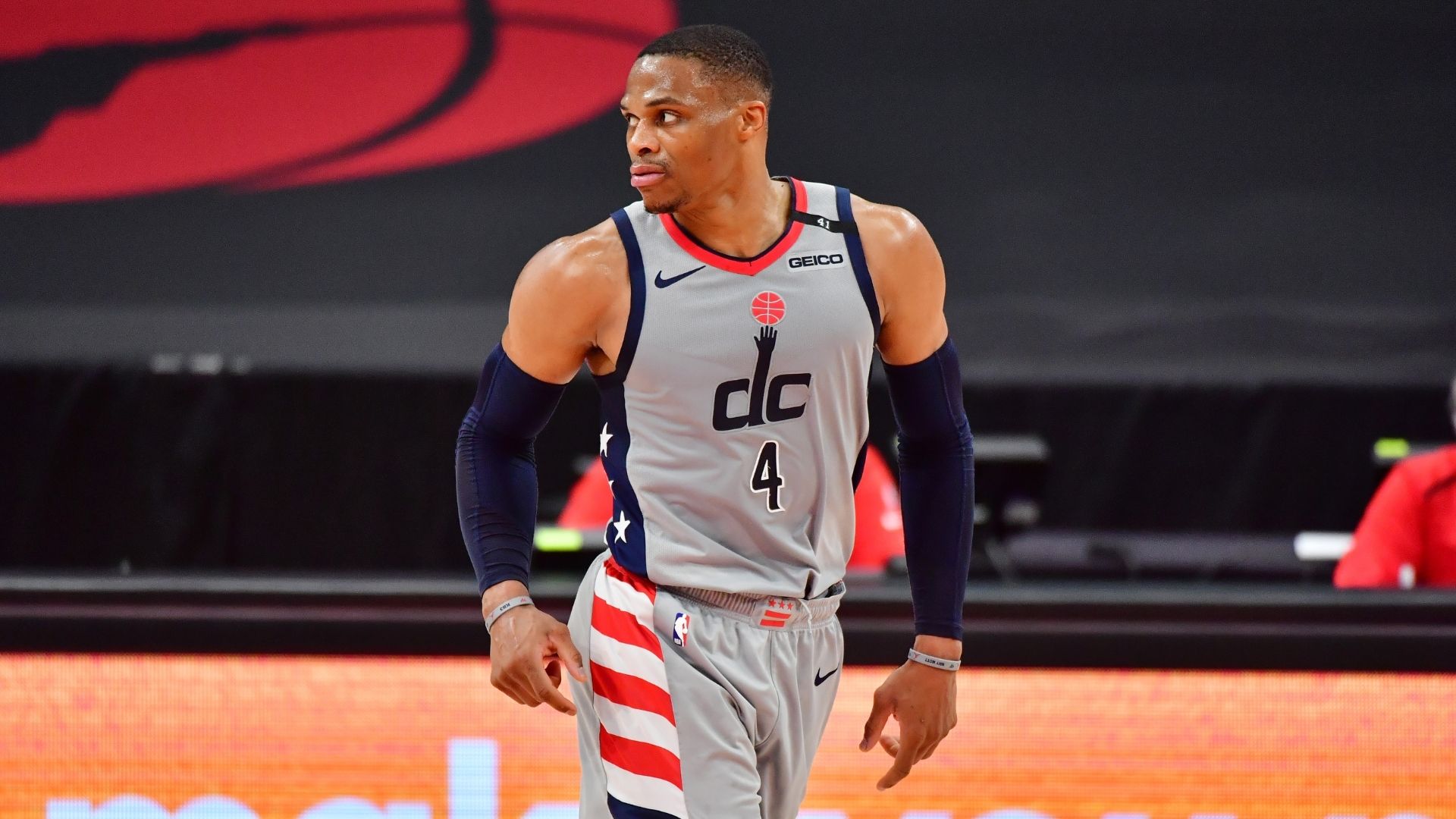 Uno de los grandes golpes de la noche sino el más resonante fue el triunfo obtenido por Washington Wizards en la fortaleza de Utah Jazz. 125-121 para los capitalinos con 25 puntos, 14 asistencias y 14 rebotes de Russell Westbrook (8-15 en tiros de campo) y 34 tantos de Bradley Beal (14-31 de campo). Destacable labor de Daniel Gafford desde el banco con 15 puntos en 18 minutos. Utah, sin Jordan Clarkson ni Mike Conley, naufragó a pesar de los 42 puntos que anotó Donovan Mitchell. El equipo del Oeste perdió como local por primera vez después de 24 partidos.
caught him leaning#MACU3 | @MountainAmerica pic.twitter.com/Kjh7fHwlrN

- utahjazz (@utahjazz) April 13, 2021
Old School. pic.twitter.com/C7TDItzpfU

- Washington Wizards (@WashWizards) April 13, 2021
Golden State Warriors 116 - Denver Nuggets 107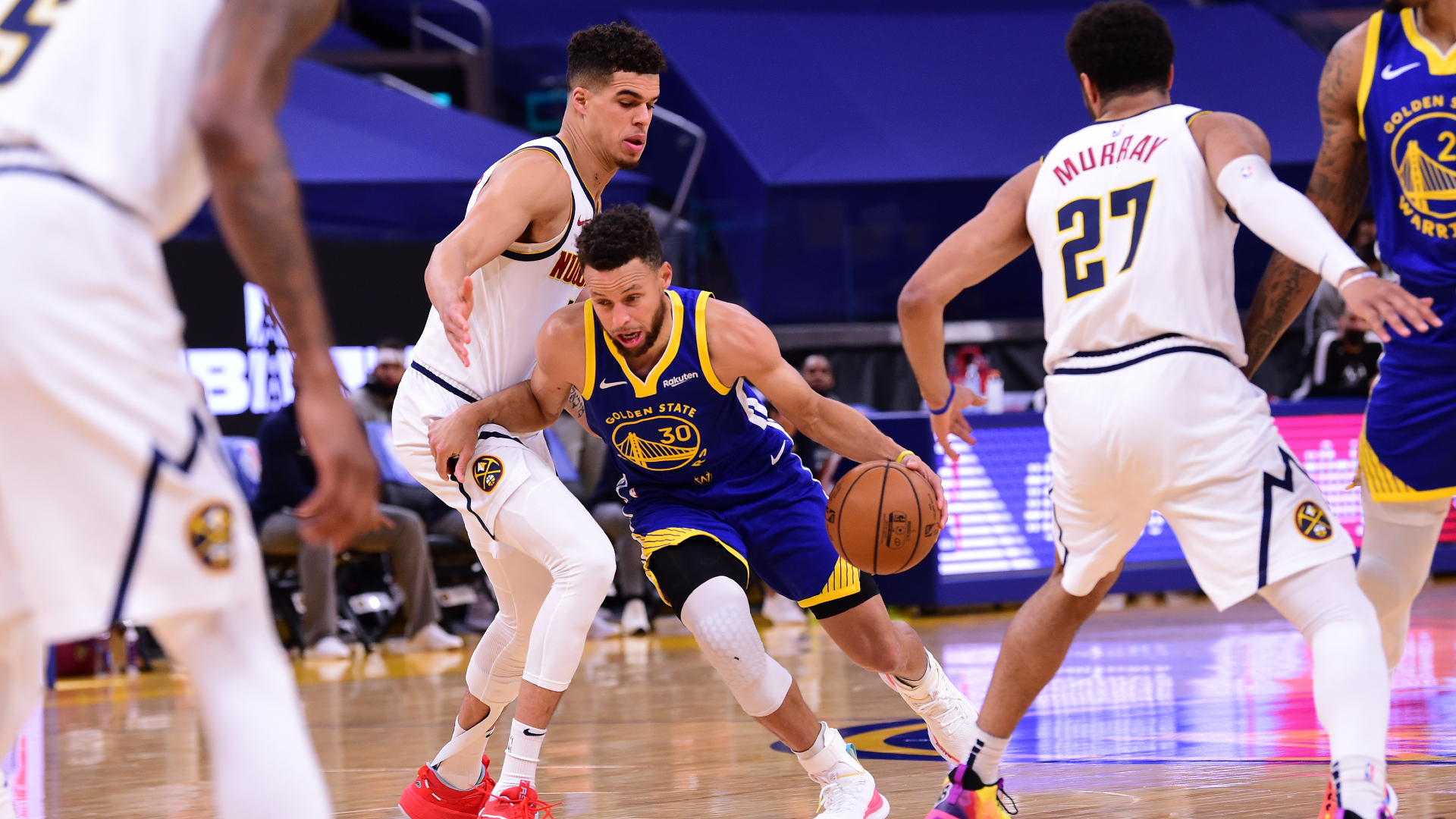 Stephen Curry se divirtió, encestó 10 triples, anotó 53 puntos y llevó a Golden State Warriors a la victoria ante un Denver Nuggets que fue una sombra del de las últimas semanas y que encima ahora está a la espera de que Jamal Murray no haya sufrido una lesión de gravedad en su rodilla izquierda. Nikola Jokic terminó con 27 puntos, 12 rebotes y 8 asistencias, Facundo Campazzo con 6 puntos, 4 robos, 3 rebotes y 2 asistencias y Juan Toscano-Anderson con 2 puntos, 3 asistencias, 5 rebotes y un robo.
What 𝙥𝙚𝙧𝙛𝙚𝙘𝙩 delivery pic.twitter.com/iMVKreNCwK

- Denver Nuggets (@nuggets) April 13, 2021
Y'all, Steph is COOKIN' pic.twitter.com/AueXegxIj5

- Golden State Warriors (@warriors) April 13, 2021
Phoenix Suns 126 - Houston Rockets 120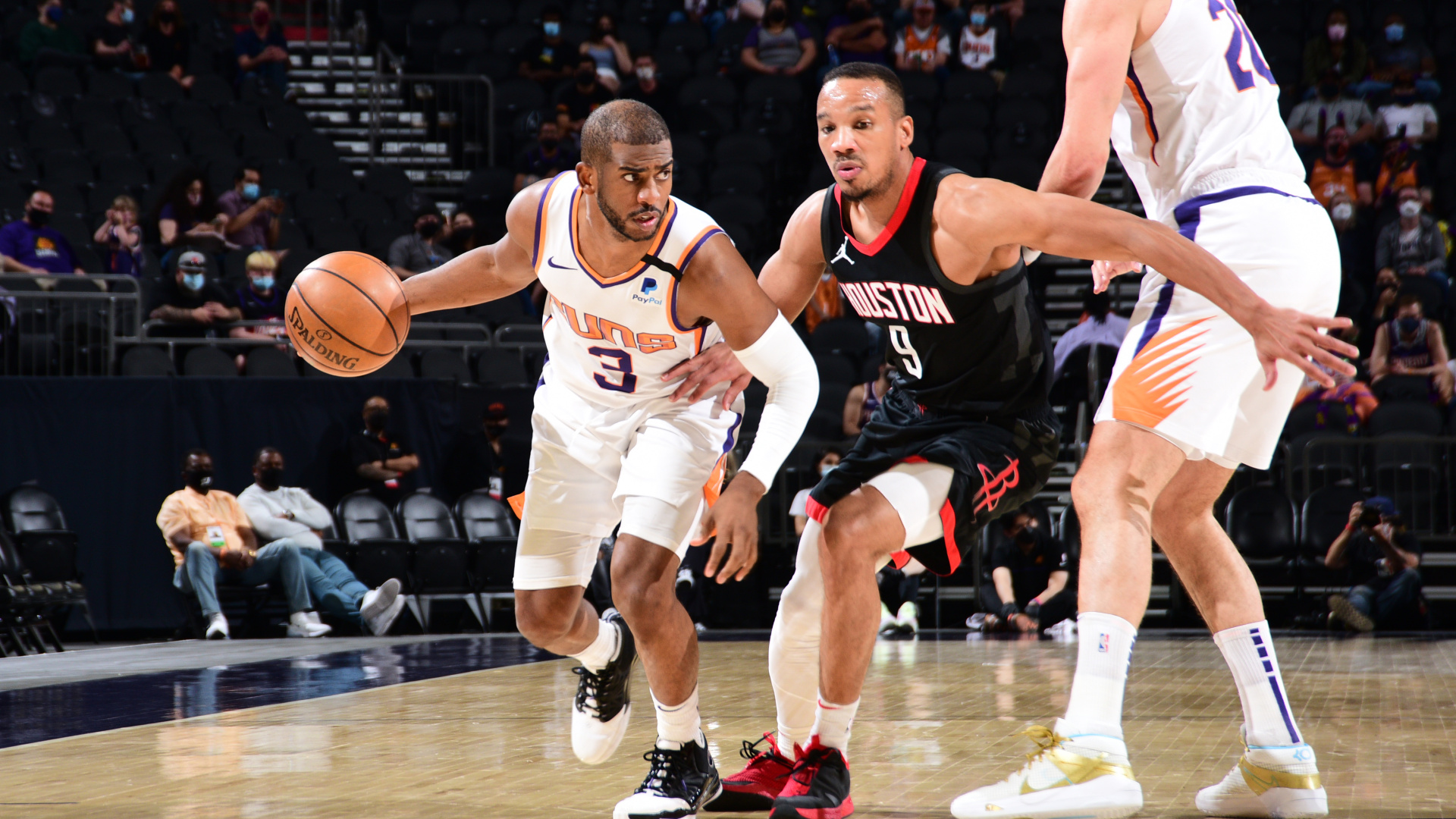 Los Suns cerraron la jornada con otra victoria en casa, la octava que consiguen de forma consecutiva como locales. Jae Crowder anotó 26 puntos, Devin Booker 24, DeAndre Ayton sumó 18 y Chris Paul finalizó con 9 tantos y 10 asistencias en 27 minutos para un equipo que firmó un brillante 25-45 en triples (récord de franquicia), igualando en la primera mitad el récord de más triples anotados en una mitad de un partido NBA con 18. Kevin Porter Jr. fue lo mejor de Houston con 22 tantos y 14 asistencias mientras que Christian Wood sumó 25 puntos y 15 rebotes.
https://t.co/QRoDnqvNYK pic.twitter.com/qZTBaS55Bk

- Phoenix Suns (@Suns) April 13, 2021
Defense leading to buckets 🔒 pic.twitter.com/GVtKPGRXZU

- Houston Rockets (@HoustonRockets) April 13, 2021
Las opiniones aquí expresadas no reflejan necesariamente aquellas de la NBA o sus organizaciones.