Se disputó la jornada NBA del miércoles 5 de mayo, con muchísima acción alrededor de la competencia: nueve partidos, entre los que se destacó un gran duelo de Milwaukee Bucks vs. Washington Wizards. Repasamos sus mejores acciones, con highlights, estadísticas, resúmenes y más.
La temporada 2020-2021 está aquí, el NBA League Pass es tu lugar para mirar la acción, y ahora lo puedes hacer gratis por aquí. 7 días de prueba sin cargo. Partidos en vivo y on demand. La oportunidad de mirar todo en tu dispositivo favorito.
Orlando Magic 96 - Boston Celtics 132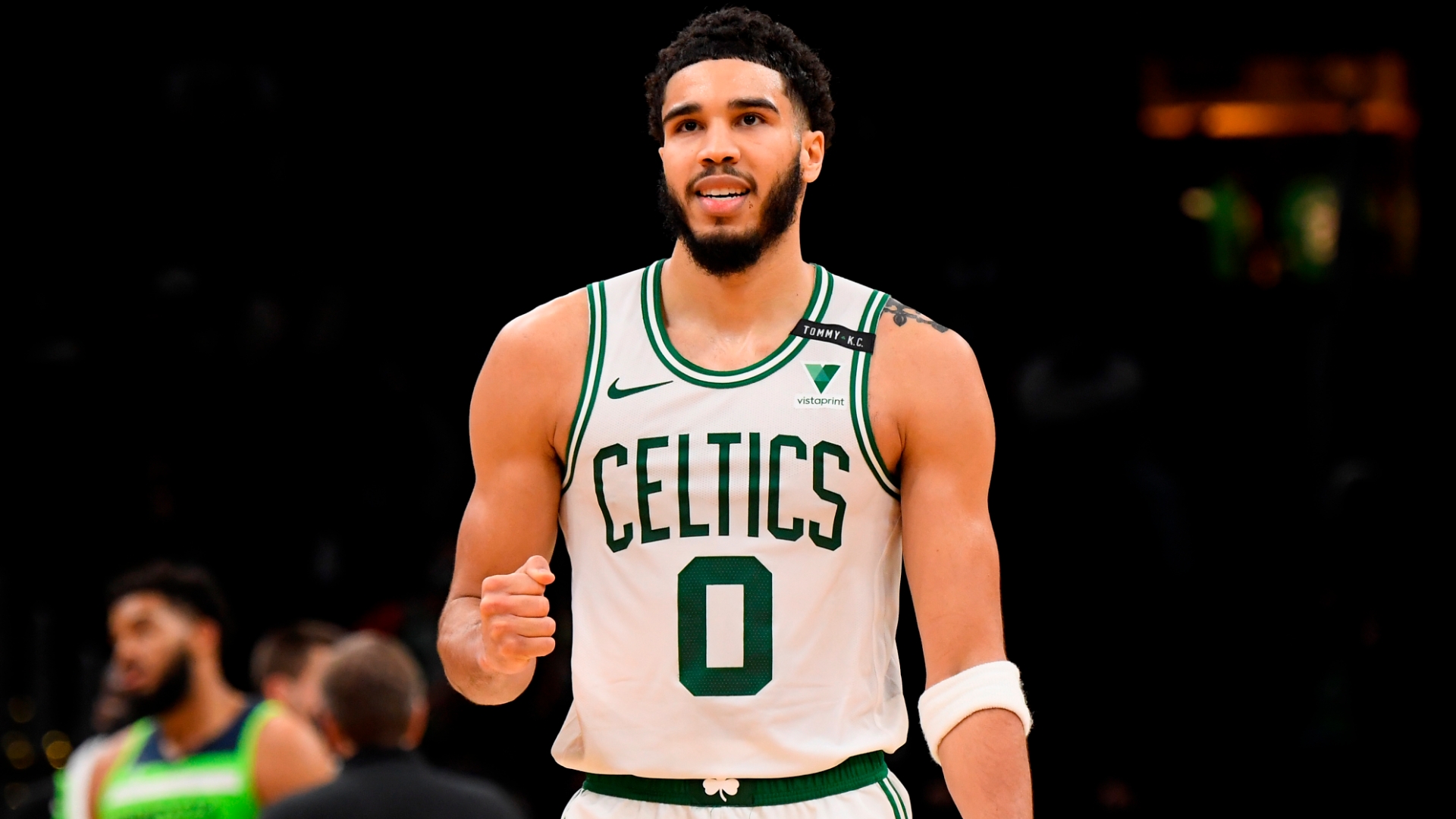 Victoria sin atenuantes para los Boston Celtics frente al Orlando Magic por 132-96, con un gran aporte de Kemba Walker (32 puntos) y Jayson Tatum (27 puntos). Por el lado de Orlando los mejores fueron Dwayne Bacon y Mo Wagner, ambos con 19 tantos, mientras que Mo Bamba sumó 19 puntos y 15 rebotes.
𝘚𝘗𝘓𝘈𝘚𝘏 pic.twitter.com/4ZU6N7lyMp

- Boston Celtics (@celtics) May 6, 2021
🥓 𝙃𝙚'𝙨 𝙨𝙞𝙯𝙯𝙡𝙞𝙣' 𝙩𝙤𝙣𝙞𝙜𝙝𝙩 🥓 pic.twitter.com/r129gispu1

- Orlando Magic (@OrlandoMagic) May 5, 2021
Cleveland Cavaliers 105 - Portland Trail Blazers 141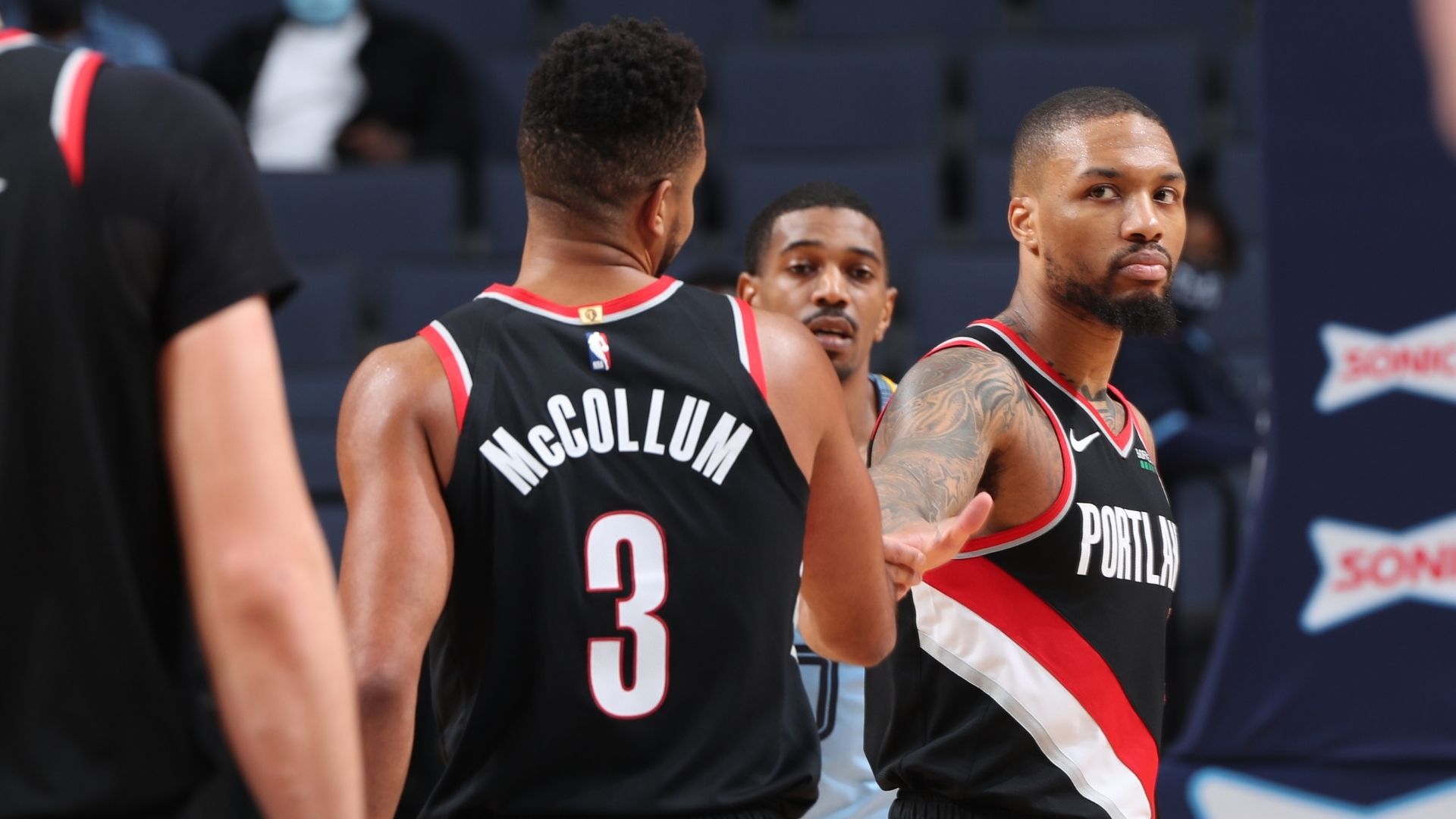 Los Blazers cumplieron con la lógica y consiguieron una cómoda y necesaria victoria sobre los Cavaliers, para seguir avanzando en su idea de salir del Play-In. Fue triunfo por 141-105 con 32 puntos en 31 minutos de Damian Lillard. Kevin Love fue el máximo anotador de Cleveland con 18 tantos.
Nice to have @Ipjh55 back!

📺 #CavsBlazers on @BallySportsCLE pic.twitter.com/3R8R4kdk5d

- Cleveland Cavaliers (@cavs) May 6, 2021
an absolute DIME @carmeloanthony | @EnesKanter pic.twitter.com/aTfxfVUuON

- Portland Trail Blazers (@trailblazers) May 6, 2021
Minnesota Timberwolves 135 - Memphis Grizzlies 139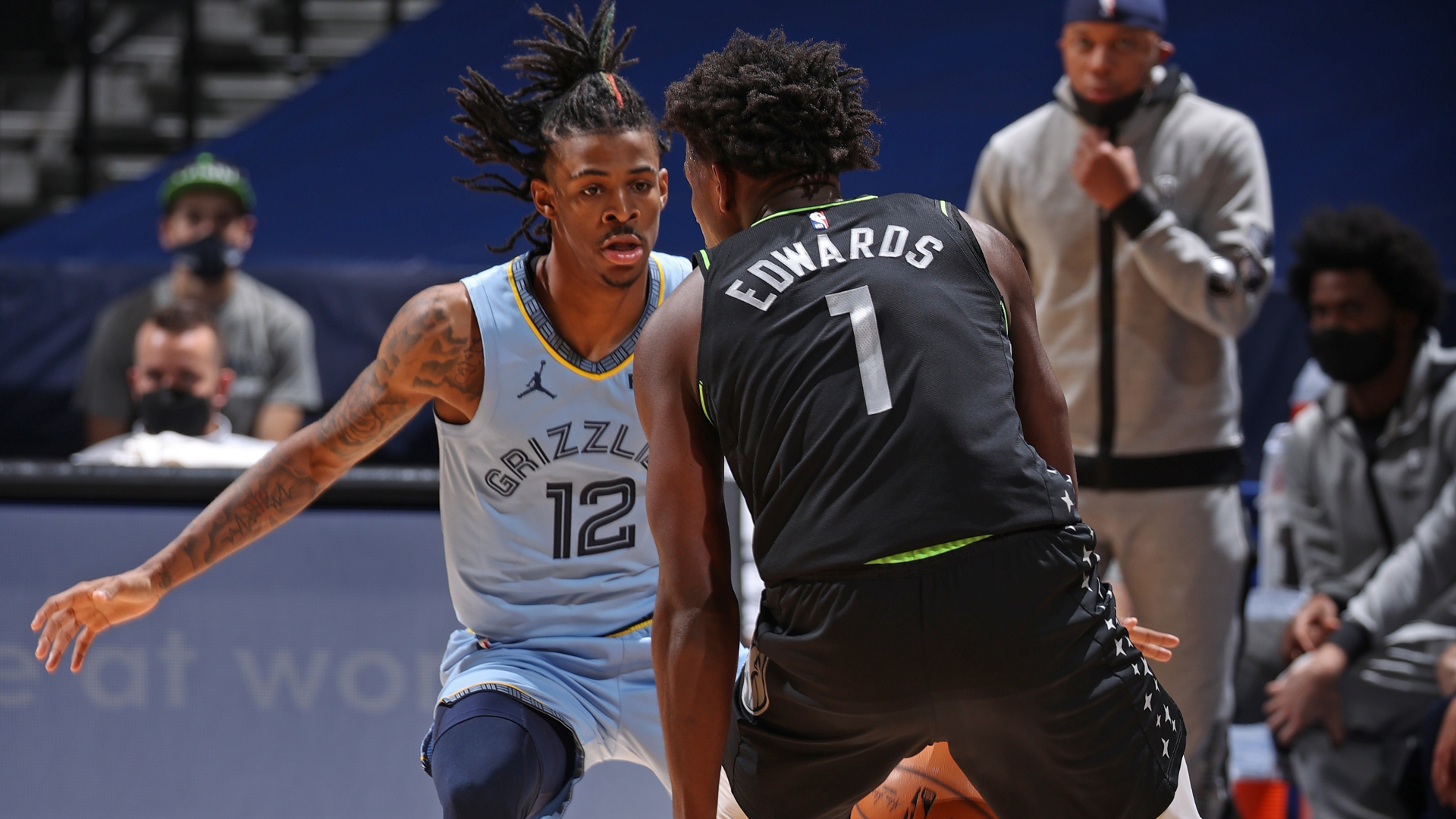 Partidazo entre los Grizzlies y los Timberwolves, con victoria para Memphis por 139-135, en lo que fue un tremendo duelo entre dos de los jóvenes más prometedores (y de mejor presente) de la competencia: Ja Morant sumó 37 puntos y 10 asistencias para el ganador, mienras que en Minnesota hubo nada menos que 42 puntos, 7 asistencias y 6 rebotes de Anthony Edwards.
Early lesson in float school🎈@JaMorant | #GrzNxtGen pic.twitter.com/9go4aYlRV7

- Memphis Grizzlies (@memgrizz) May 6, 2021
back in the starting lineup and wasting no time getting buckets pic.twitter.com/kbtYdhwp8t

- Minnesota Timberwolves (@Timberwolves) May 6, 2021
Milwaukee Bucks 134 - Washington Wizards 135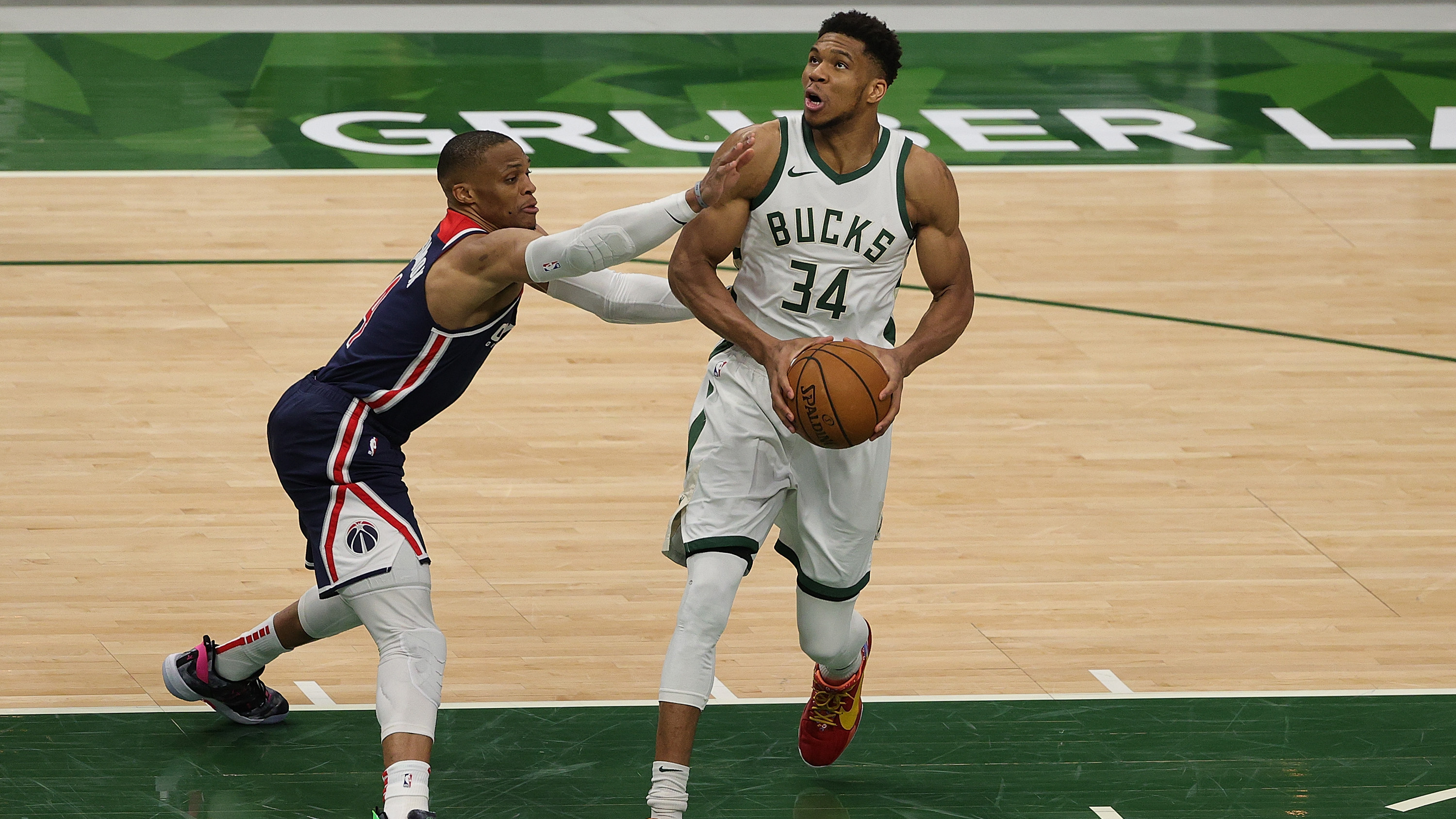 En otro de los enormes cruces de la jornada, los Milwaukee Bucks terminaron quedándose con la victoria frente a los Washington Wizards por 135-134, impulsados por los 29 puntos de Jrue Holiday y los 23 puntos, 9 rebotes y 8 asistencias de Giannis Antetokounmpo. En Washington no alcanzó con el brillo de Bradley Beal (42 puntos) ni Russell Westbrook (29 puntos, 17 asistencias y 12 rebotes).
Hand down, man down. pic.twitter.com/sZl76dyD4g

- Milwaukee Bucks (@Bucks) May 6, 2021
10 quick points 🐼💪#WizBucks | @RealDealBeal23 pic.twitter.com/24jjwgAXb9

- Washington Wizards (@WashWizards) May 6, 2021
Atlanta Hawks 135 - Phoenix Suns 103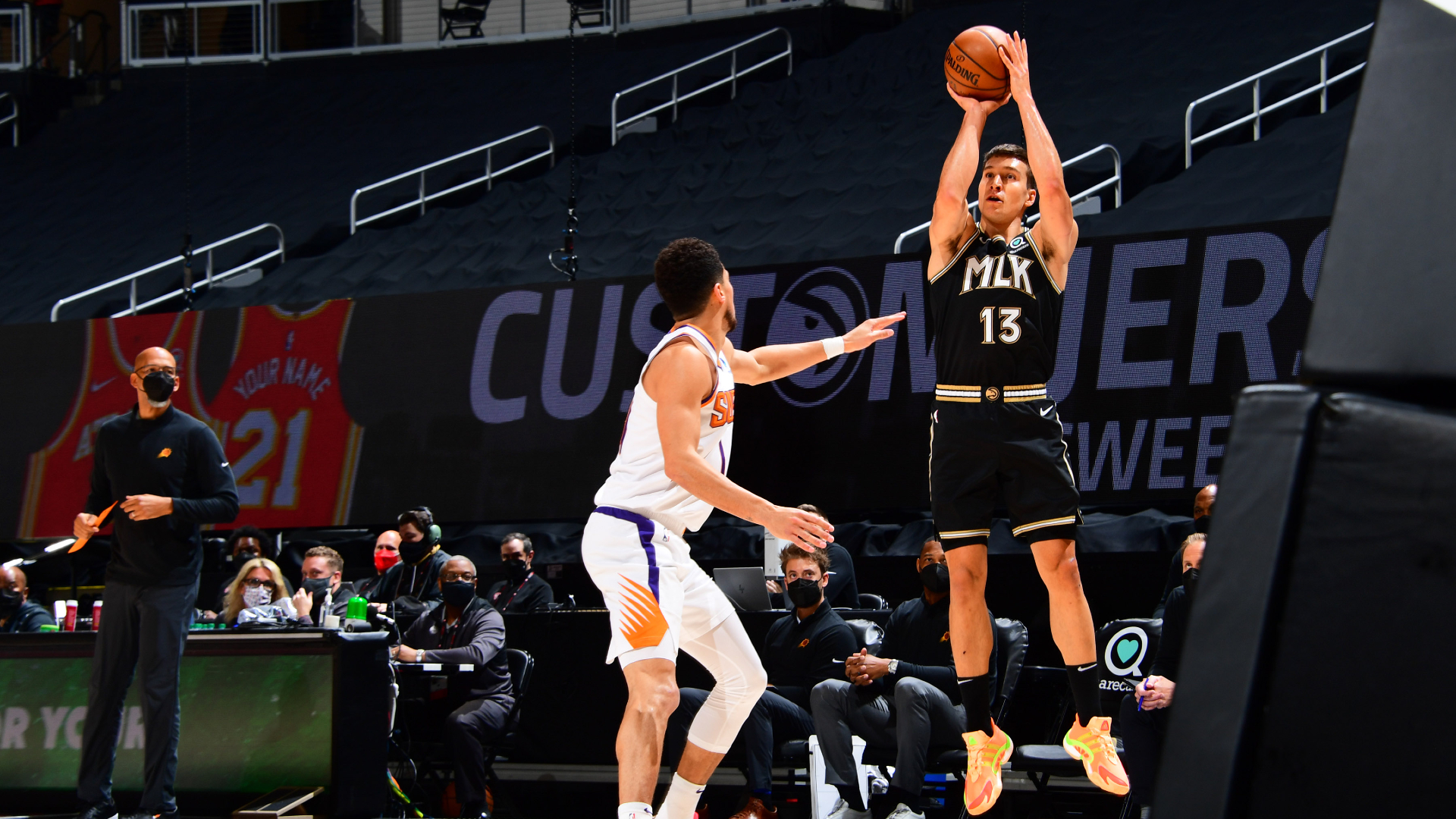 Perfection. pic.twitter.com/KsihQTx5QU

- Atlanta Hawks (@ATLHawks) May 6, 2021
The duo >>>> pic.twitter.com/1wsTwi4UGU

- Phoenix Suns (@Suns) May 6, 2021
Indiana Pacers 93 - Sacramento Kings 104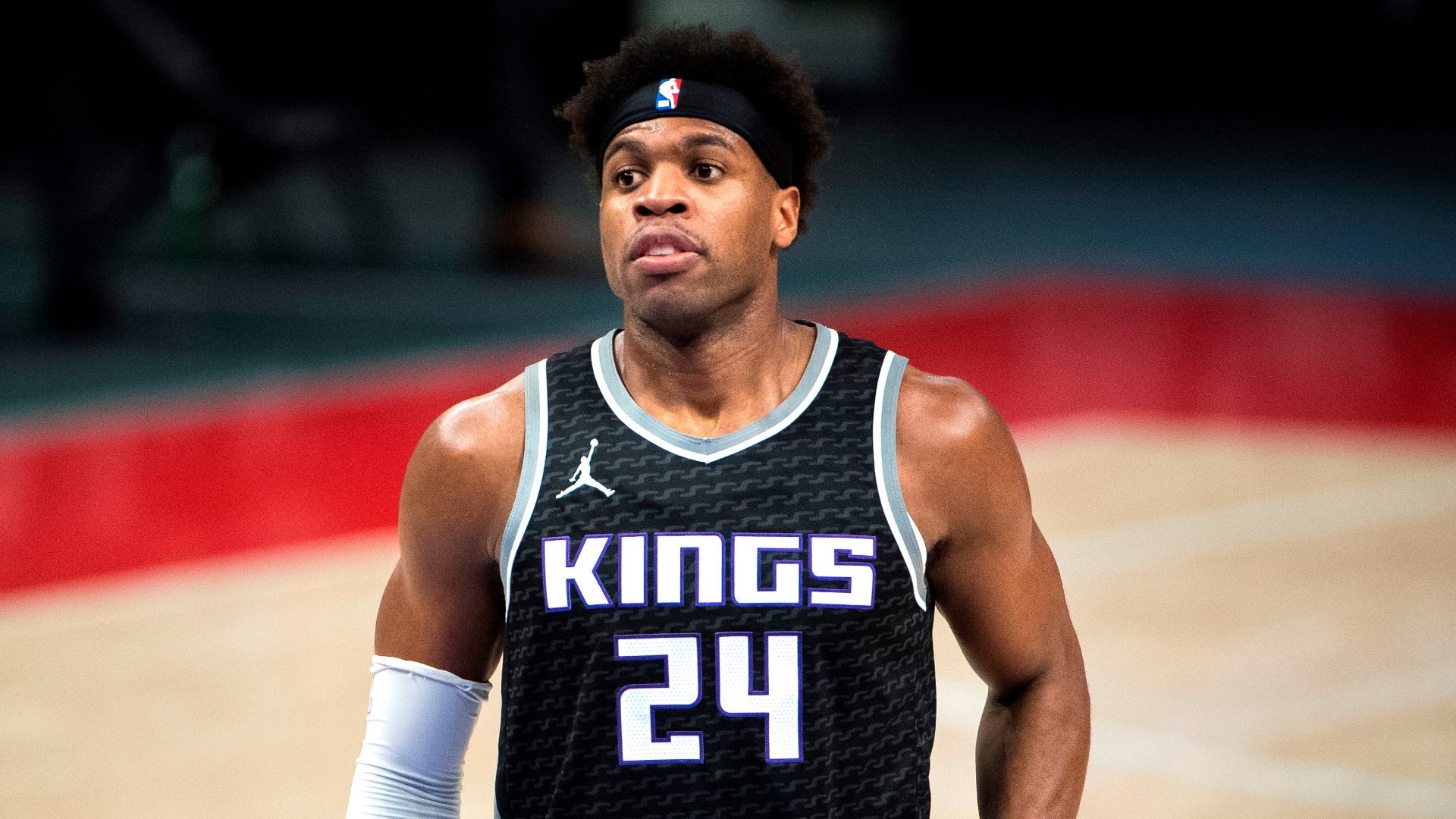 Durísimo golpe para unos Pacers en caída libre, perdiendo como locales ante los Kings por 104-93. Gran partido de Marvin Bagley en el ganador con 31 puntos y 12 rebotes, mientras que Domantas Sabonis fue de los mejor de Indiana con 17 puntos, 13 rebotes y 8 asistencias.
.@CoorsLight Cold Hard Fact: Holmes can't help but bring the ball 𝙝𝙤𝙢𝙚 💥 pic.twitter.com/PZcJirSWur

- Sacramento Kings (@SacramentoKings) May 6, 2021
step back on 'em @CarisLeVert pic.twitter.com/uYMHTlTK3e

- Indiana Pacers (@Pacers) May 6, 2021
Houston Rockets 115 - Philadelphia 76ers 135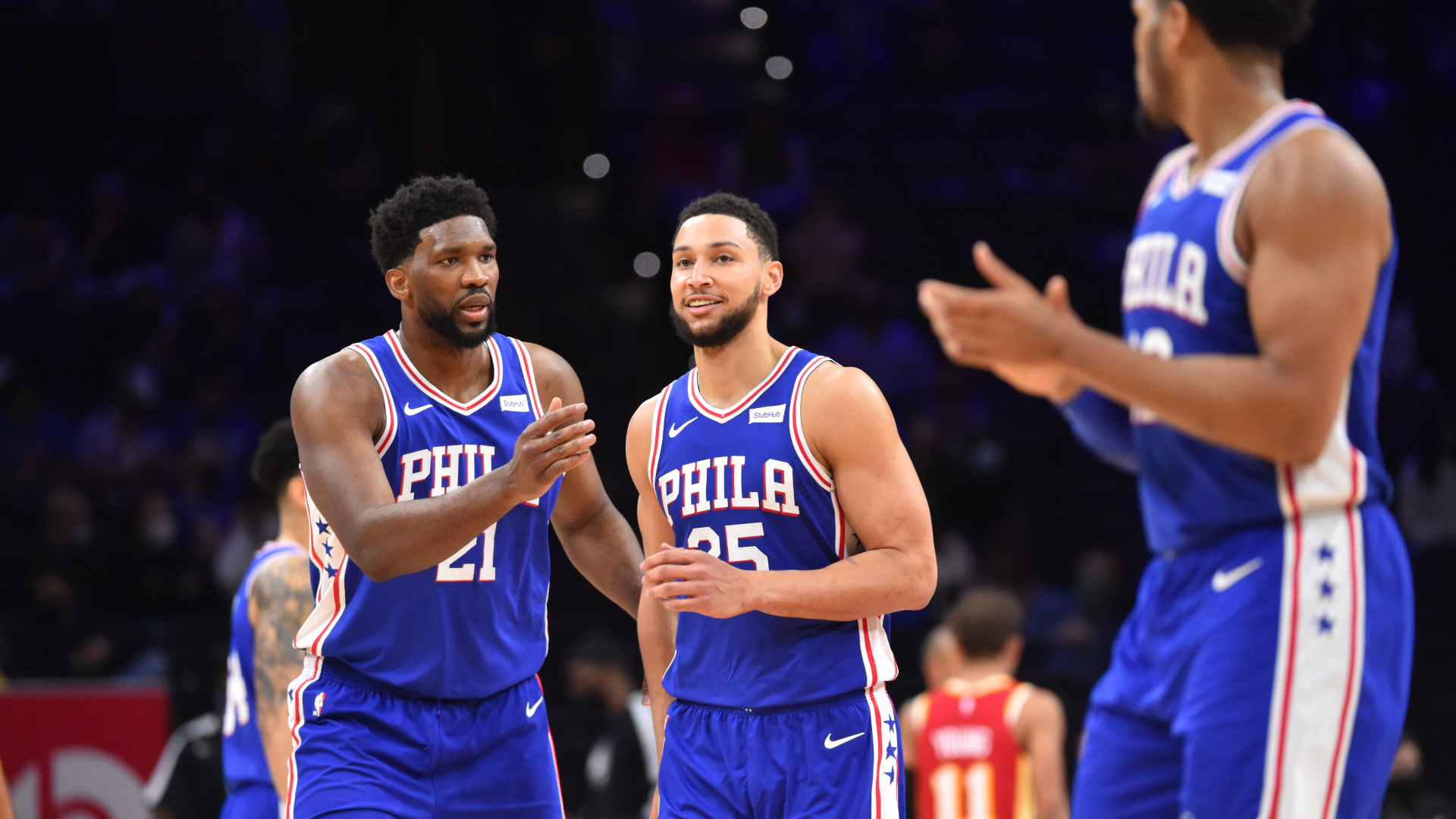 Los Sixers no tuvieron problemas para vencer a Houston por 135-115 y con este resultado, tomar ventaja de dos partidos en lo más alto del Este. Joel Embiid hizo lo que quiso en la pintura de los Rockets, terminando con 34 puntos y 12 rebotes en 25 minutos, mientras que Kelly Olynyk fue el mejor de su equipo con 27 tantos, 11 rebotes y 8 asistencias.
🌪🌪🌪 pic.twitter.com/wEPkQ6YiyR

- Houston Rockets (@HoustonRockets) May 6, 2021
King of the corner three.@DGreen_14 | #HereTheyCome pic.twitter.com/OC6WPXUp2e

- Philadelphia 76ers (@sixers) May 6, 2021
Denver Nuggets 113 - New York Knicks 97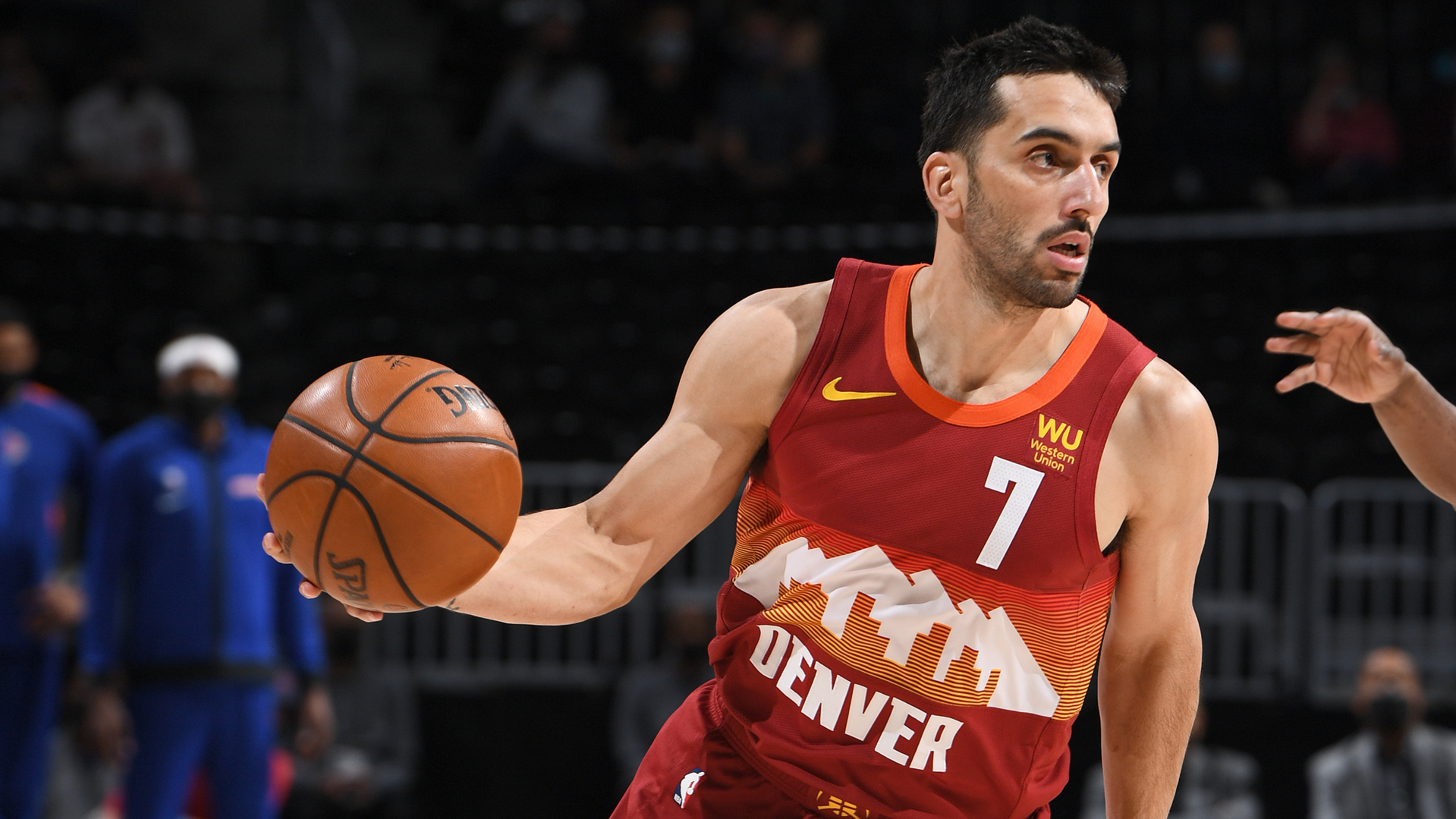 UNO
DOS
TRES

Para Facuuuu pic.twitter.com/fICRdQxdLL

- TeamFacu (@TeamFacu7) May 6, 2021
This guy is just ridiculous pic.twitter.com/OG4YoPSEQ0

- Denver Nuggets (@nuggets) May 6, 2021
Utah Jazz 126 - San Antonio Spurs 94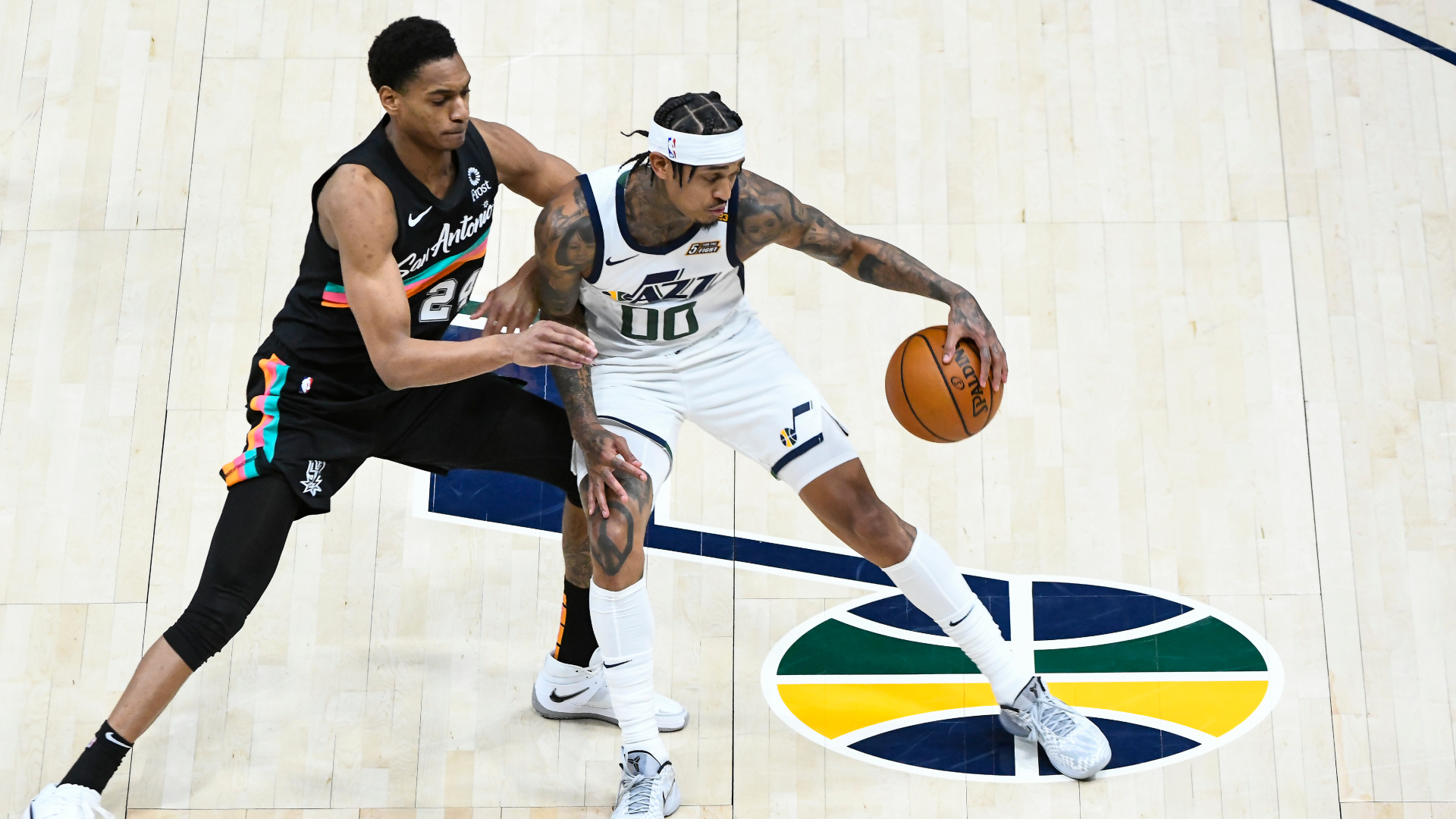 add a little bit of 🌶 𝘴𝘱𝘪𝘤𝘦 🌶#TakeNote pic.twitter.com/2XCsS0gNva

- utahjazz (@utahjazz) May 6, 2021
3️⃣ + 1️⃣ for 0️⃣0️⃣#MACU3 | @MountainAmerica pic.twitter.com/UKzmvfVngW

- utahjazz (@utahjazz) May 6, 2021
Las opiniones aquí expresadas no reflejan necesariamente aquellas de la NBA o sus organizaciones.