Se disputó la jornada NBA del viernes 7 de mayo, con muchísima acción alrededor de la competencia: diez partidos, entre los que se destacaron los duelos de Philadelphia 76ers vs. New Orleans Pelicans, Utah Jazz vs. Denver Nuggets, Phoenix Suns vs. New York Knicks y Portland Trail Blazers vs. Los Angeles Lakers. Repasamos lo sucedido en cada encuentro.
La temporada 2020-2021 está aquí, el NBA League Pass es tu lugar para mirar la acción, y ahora lo puedes hacer gratis por aquí. 7 días de prueba sin cargo. Partidos en vivo y on demand. La oportunidad de mirar todo en tu dispositivo favorito.
Philadelphia 76ers 109 - New Orleans Pelicans 107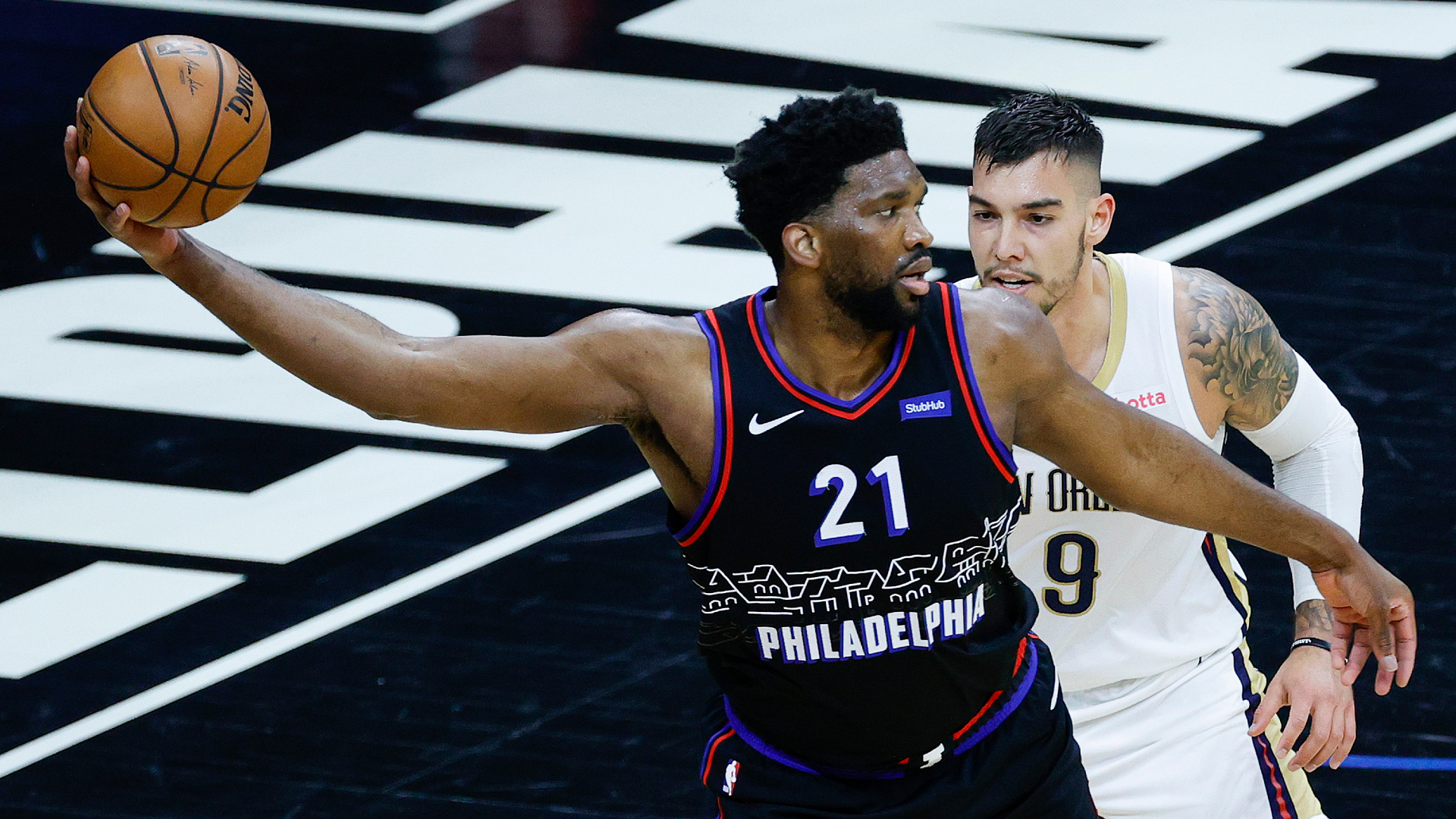 Philadelphia logró salvarse en el final para ganar un partido que parecía que tenía controlado en la primera parte. Se impuso por dos puntos gracias a un triple de Tobias Harris a un minuto del final y a una actuación de 37 puntos y 13 rebotes de Joel Embiid. El máximo anotador de New Orleans fue Jaxson Hayes con 19 tantos, todos en la primera parte. Willy Hernangómez aportó 11 tantos, 9 rebotes y 5 asistencias.
BAH GAWD THAT'S @DwightHoward'S MUSIC. pic.twitter.com/ukqbZ7H74k

- Philadelphia 76ers (@sixers) May 7, 2021
TAKE IT JAXSON! 🙌 pic.twitter.com/uLN7Yf8jUe

- New Orleans Pelicans (@PelicansNBA) May 7, 2021
Chicago Bulls 121 - Boston Celtics 99
El talento de sus guardias y una de las noches irregulares de Boston Celtics le dio un amplio triunfo a Chicago Bulls, por 121-99 para seguir con esperanzas de llegar al play-in. Tanto Zach LaVine como Coby White anotaron 25 puntos mientras que Nikola Vucevic consiguió un triple-doble de 18 puntos, 14 rebotes y 10 asistencias. Kemba Walker le dio 33 tantos a Boston, que sin Jaylen Brown y con un flojo Jayson Tatum (9 puntos con 3-15 de campo) no logró plantarse desde el primer cuarto.
taking it to the basket pic.twitter.com/nZ413hFrIa

- Boston Celtics (@celtics) May 8, 2021
Vooch finds LaVine for the tough bucket 💪@ZachLaVine | #BullsNation pic.twitter.com/1342wuMi5M

- Chicago Bulls (@chicagobulls) May 8, 2021
Charlotte Hornets 122 - Orlando Magic 112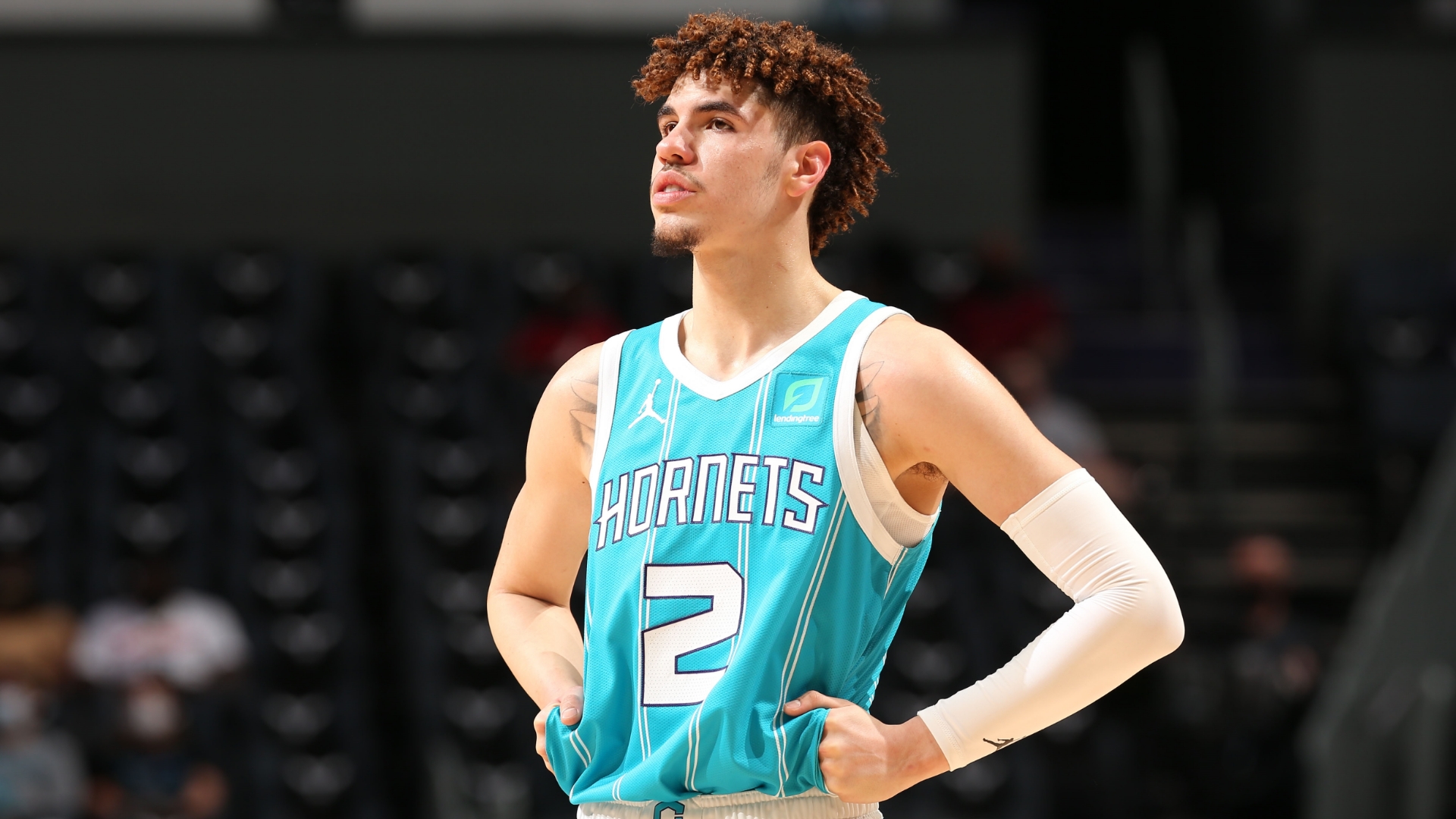 Charlotte Hornets disfrutó de lo realizado por Terry Rozier (28 puntos y 6 asistencias) y LaMelo Ball (27 tantos, 6 asistencias y 6 rebotes) para derrotar a su rival divisional Orlando Magic y sumar un triunfo clave de cara a la carrera de la Conferencia Este en los últimos días de la Fase Regular. Solamente le falta un triunfo a los Hornets para clasificarse al torneo del play-in. Dwayne Bacon, ex Charlotte, le dio 26 tantos a los de Florida mientras que Cole Anthony registró 22 puntos y 6 rebotes.
Strong finish by @T_Rozzay3 💪💪💪 #AllFly | @HornetsOnBally pic.twitter.com/CIvYlO2wDW

- Charlotte Hornets (@hornets) May 8, 2021
GOOD L👀K!@thats_G_ → @RjHampton14 pic.twitter.com/8UYNrG60fM

- Orlando Magic (@OrlandoMagic) May 8, 2021
Miami Heat 121 - Minnesota Timberwolves 112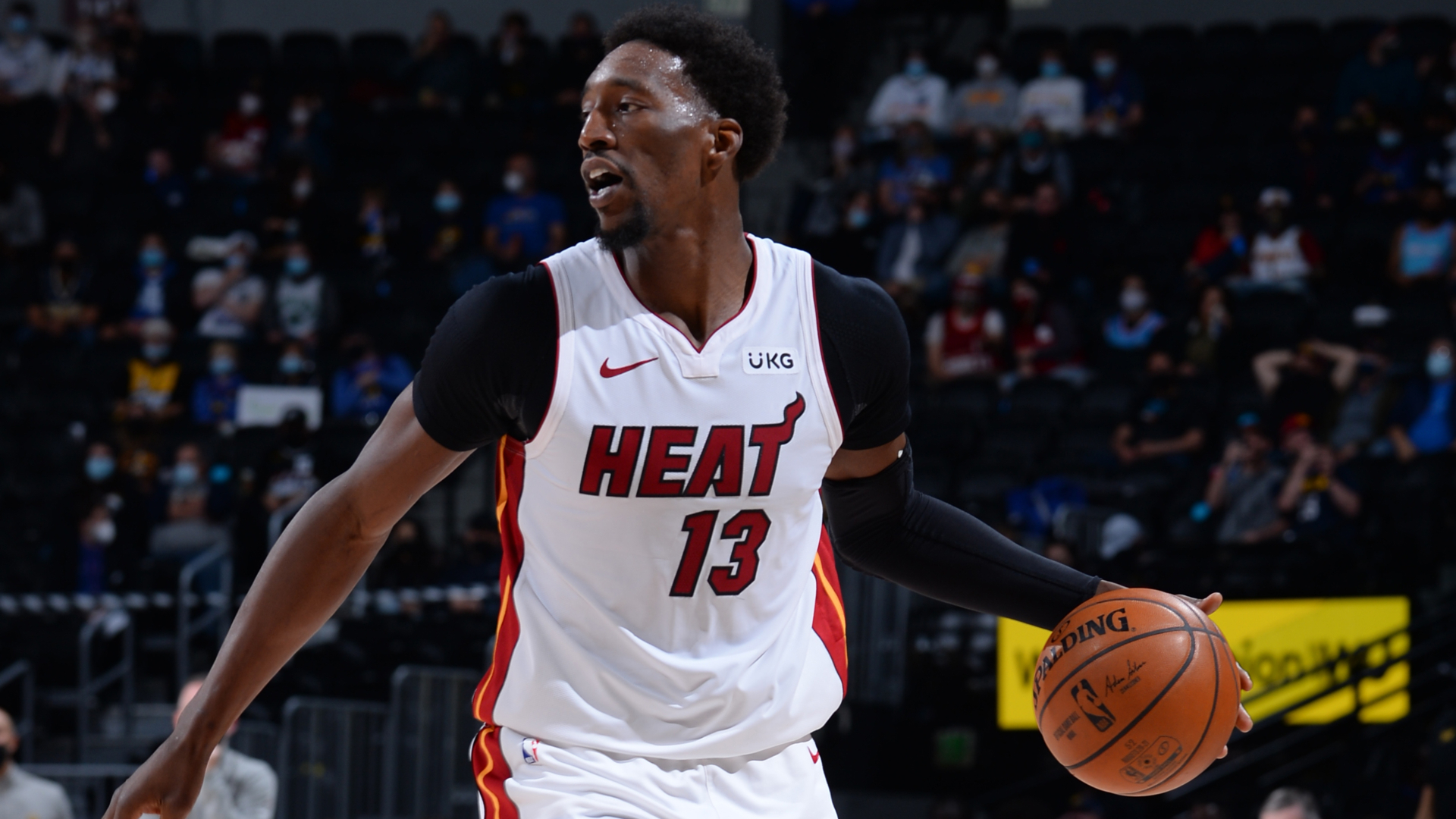 Miami Heat vuelve al top 6 de la Conferencia Este con una victoria liderada por Tyler Herro en el regreso del joven tirador, con 27 puntos en 29 minutos. Además Jimmy Butler registró 25 unidades y Goran Dragic otros 23 para derrotar a Minnesota, que con 27 tantos de Karl-Anthony Towns, 25 tantos de Anthony Edwards, 16 puntos y 9 asistencias de Ricky Rubio y 8 tantos y 5 rebotes de Juancho Hernangómez peleó hasta la primera mitad del último cuarto.
just warming up pic.twitter.com/rmtYucT3pC

- Miami HEAT (@MiamiHEAT) May 8, 2021
K 4 R L pic.twitter.com/kzjuL2rznZ

- Minnesota Timberwolves (@Timberwolves) May 8, 2021
Milwaukee Bucks 141 - Houston Rockets 133
Con más jugadores lesionados que disponibles, Houston Rockets anotó 133 puntos ante Milwaukee Bucks pero recibió 141 y no estuvo cerca de poder ganarle a uno de los mejores equipos de la NBA. Con Brook Lopez sorprendiendo como máximo anotador (24 tantos), 23 puntos de Khris Middleton, 20 tantos y 8 asistencias de Jrue Holiday y 17 puntos, 11 rebotes y 7 asistencias de Giannis Antetokounmpo el equipo local no tuvo problemas, encestando un 41,3% de sus triples. El rookie Kenyon Martin Jr. fue la figura de los Rockets, con 26 puntos, 7 rebtoes y 7 asistencias.
14,000 career points for Brook!! pic.twitter.com/AYDNNzGUPR

- Milwaukee Bucks (@Bucks) May 8, 2021
Welcome back, @augustinDj14. 🚀 pic.twitter.com/XWROjIXMeF

- Houston Rockets (@HoustonRockets) May 8, 2021
Dallas Mavericks 110 - Cleveland Cavaliers 90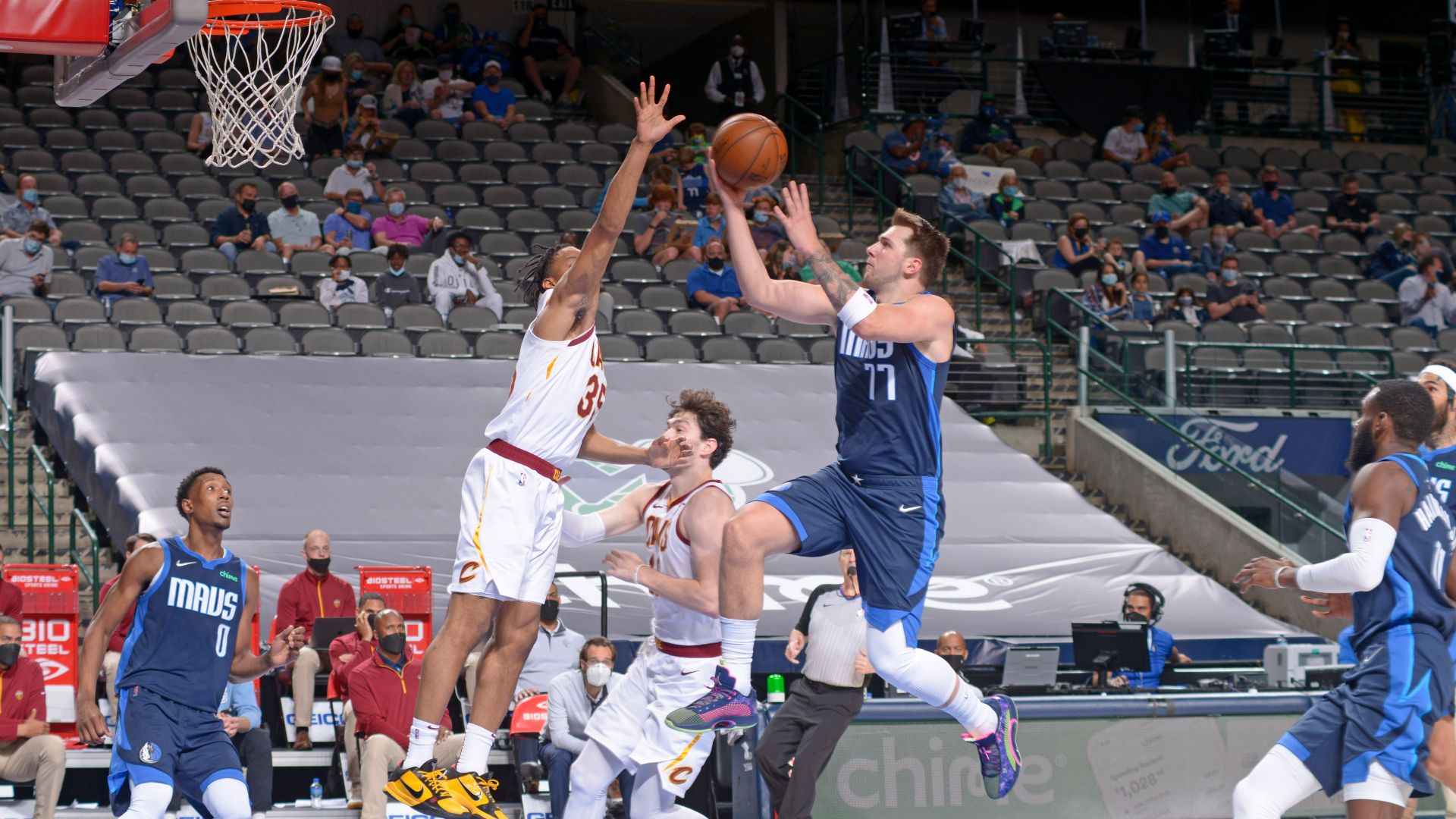 Poco y nada debió luchar Dallas Mavericks ante Cleveland Cavaliers: definió el partido en la primera parte por 62-37 y luego pudo darle más descanso a sus figuras: así fue como Luka Doncic disputó solamente 23 minutos en los que le alcanzó para sumar 24 tantos y recoger 8 rebotes. Tim Hardaway Jr. anotó otros 20 puntos y Josh Richardson 18 tantos y 3 robos en la victoria de los texanos, afianzados en el quinto lugar del Oeste. Collin Sexton, autor de 27 puntos, fue junto a Cedi Osman (22 tantos) de lo poco destacado de un Cleveland con muchas ausencias y carencias.
THREE - H - J ☔ pic.twitter.com/lWIFzUlKTz

- Dallas Mavericks (@dallasmavs) May 8, 2021
Bull was just being nice 💪 pic.twitter.com/O2D0aF4vgp

- Cleveland Cavaliers (@cavs) May 8, 2021
Utah Jazz 127 - Denver Nuggets 120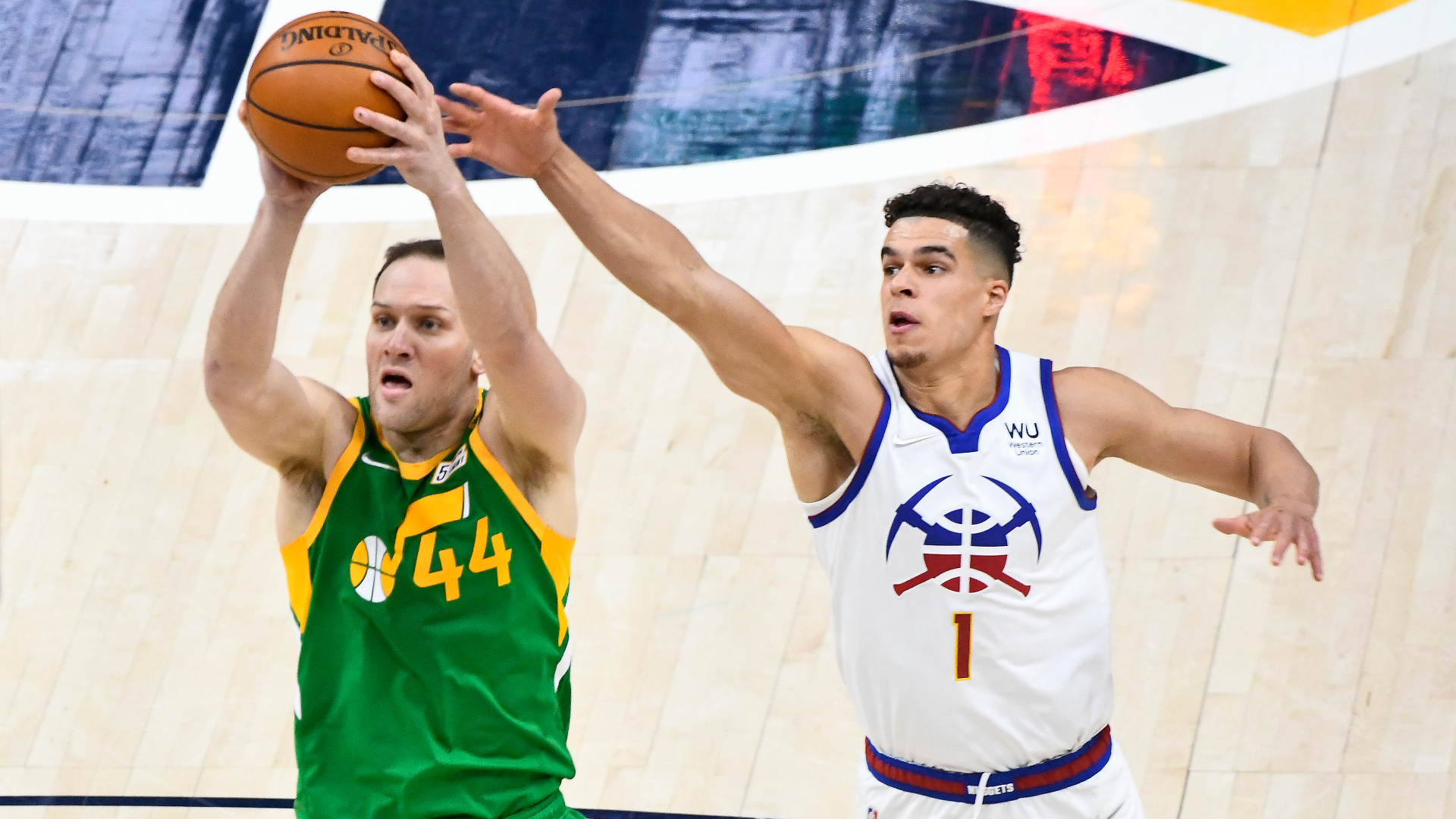 Bojan Bogdanovic tuvo su mejor partido en la NBA y sus 48 puntos, como los 21 tantos y 8 asistencias de Jordan Clarkson, lograron que Utah Jazz saque adelante en el último cuarto un duro partido ante Denver Nuggets, que no logró sostenerse con los 31 puntos de Michael Porter Jr, los 24 tantos y 13 asistencias de Nikola Jokic y los 5 puntos, 9 asistencias y 8 rebotes de Facundo Campazzo.
In case you wanted to see that MPJ dunk again, and we think you do pic.twitter.com/ZiI9TyeYfn

- Denver Nuggets (@nuggets) May 8, 2021
things hoopers do: THIS#TakeNote | @jordanclarksons pic.twitter.com/YOc1UDueNb

- utahjazz (@utahjazz) May 8, 2021
Phoenix Suns 128 - New York Knicks 105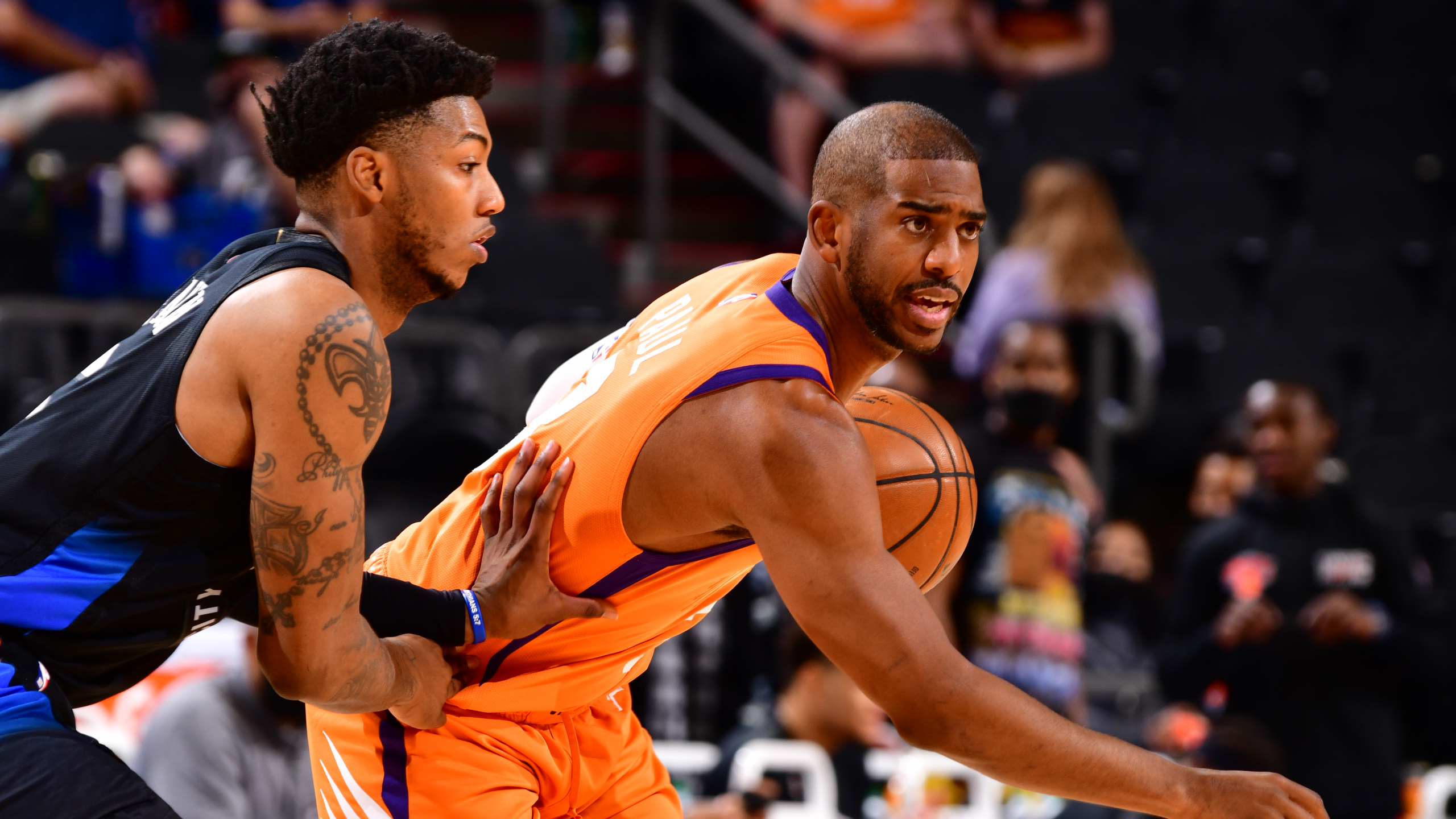 stop n' go 🌹 pic.twitter.com/rMqriBQyc5

- NEW YORK KNICKS (@nyknicks) May 8, 2021
Let's keep this going 💥

📺 @BallySportSAZ pic.twitter.com/S1HjY04NBD

- Phoenix Suns (@Suns) May 8, 2021
Portland Trail Blazers 106 - Los Angeles Lakers 101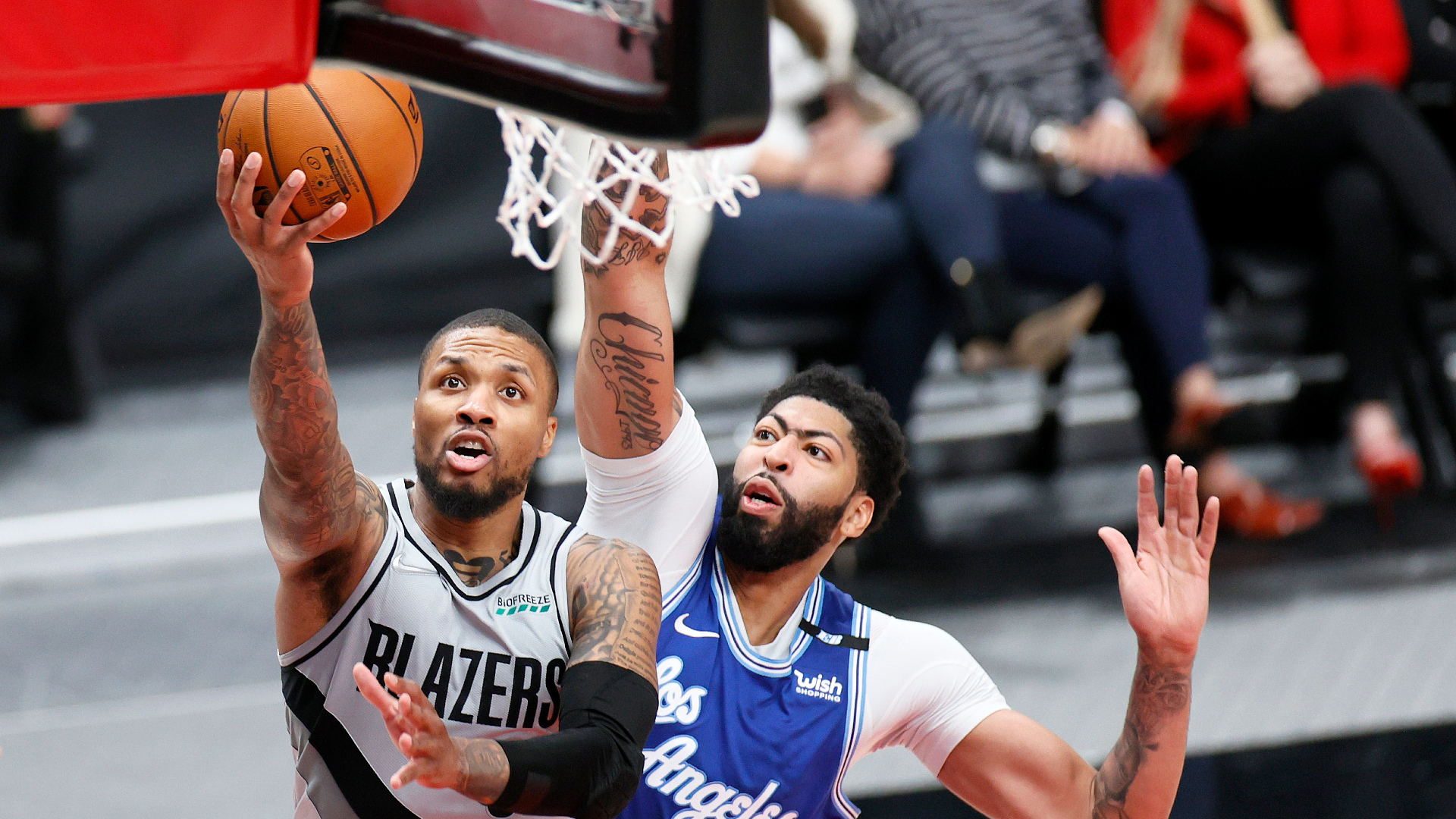 Gran parte de la mirada sobre esta jornada estaba puesta en un Trail Blazers vs. Lakers fundamental en el Oeste que se quedaron los locales por 106-101, con Damian Lillard una vez más castigando a los Lakers con todo su repertorio (38 puntos y 7 asistencias), con 21 puntos de CJ McCollum y con doble-dobles de Jusuf Nurkic y Enes Kanter. Anthony Davis regresó en los angelinos e intento oponer resistencia con sus 36 puntos, 12 rebotes y 5 asistencias y logró hacer de este un partido peleado, pero no ganarlo. Marc Gasol disputó 23 minutos desde el banco, con 6 puntos, 4 rebotes, 2 robos y una asistencia.
our fans watching Norm hit a three for the first time: pic.twitter.com/u4lxT90Nzm

- Portland Trail Blazers (@trailblazers) May 8, 2021
The big guys making the ball do the work.

(📺: @SpectrumSN, ESPN) pic.twitter.com/CPQ1ypFzuV

- Los Angeles Lakers (@Lakers) May 8, 2021
Sacramento Kings 104 - San Antonio Spurs 113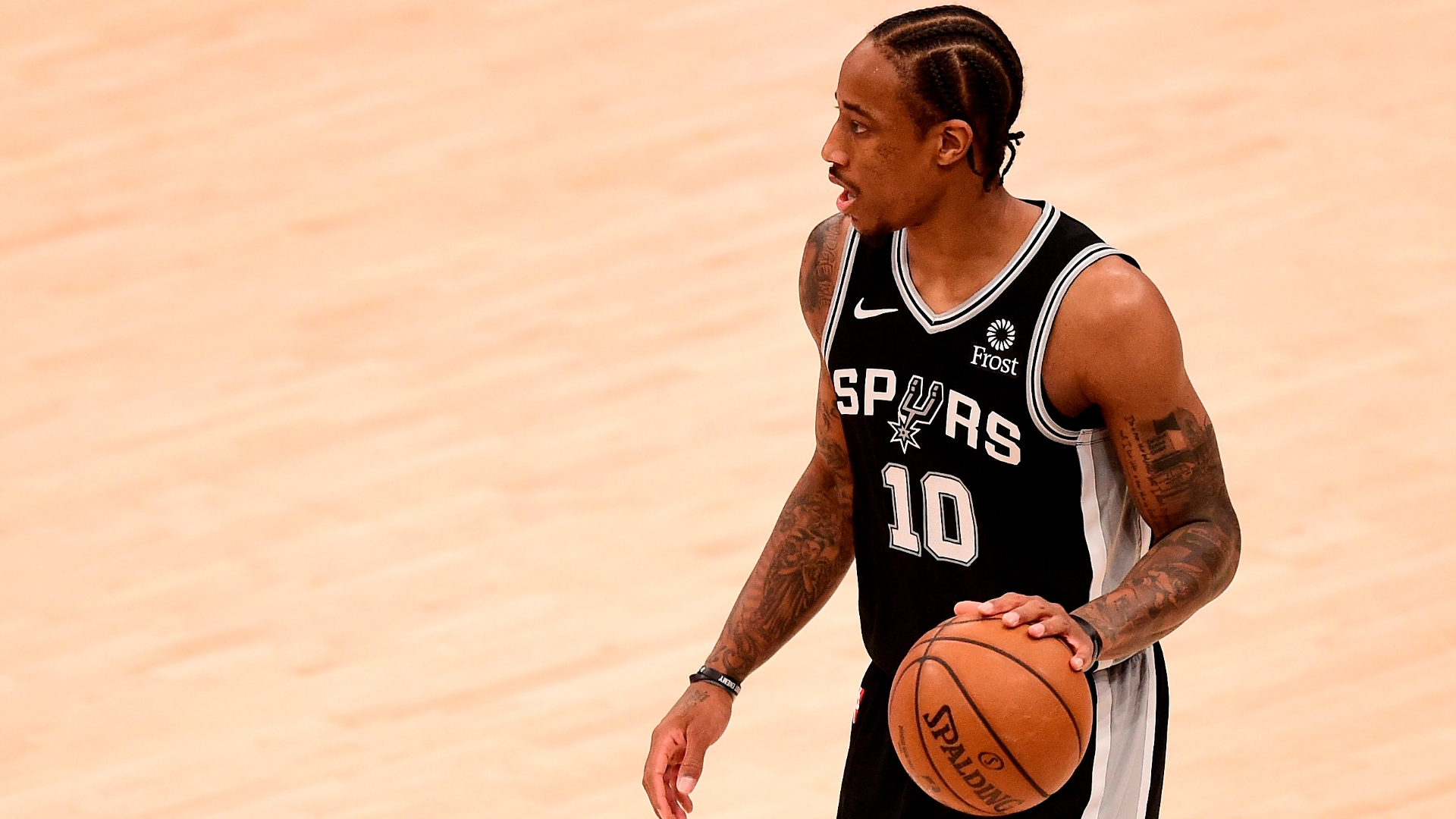 Victoria fundamental de San Antonio Spurs sobre Sacramento Kings en la carrera por el play-in en el Oeste: DeMar DeRozan (25 puntos) y Lonnie Walker IV (16 tantos) brillaron en el clutch para el festejo de Gregg Popovich y todo el resto de la franquicia, ahora con 3,5 encuentros de ventaja sobre los de California y 2,5 partidos por encima de New Orleans Pelicans cuando quedan entre cinco y siete juegos por disputarse. Además Dejounte Murray aportó 22 tantos y 7 asistencias mientas que Terence Davis fue el máximo anotador de Sacramento con 24 puntos y 3 robos.
DeMar getting it done with 10 PTS already! ♨️ pic.twitter.com/cBzF3XautJ

- San Antonio Spurs (@spurs) May 8, 2021
.@CoorsLight Cold Hard Fact: you don't have to be a point guard to drop absolute 𝗗𝗜𝗠𝗘𝗦 👁 pic.twitter.com/uwQHqgg3GR

- Sacramento Kings (@SacramentoKings) May 8, 2021
Las opiniones aquí expresadas no reflejan necesariamente aquellas de la NBA o sus organizaciones.