Se disputó la jornada NBA del martes 20 de abril con cinco partidos entre los que se destacaron los duelos de New York Knicks vs. Charlotte Hornets, New Orleans Pelicans vs. Brooklyn Nets y Portland Trail Blazers vs. LA Clippers. Repasamos lo sucedido en cada uno de esos encuentros y también en las victorias de Atlanta Hawks ante Orlando Magic y Minnesota Timberwolves sobre Sacramento Kings.
La temporada 2020-2021 está aquí, el NBA League Pass es tu lugar para mirar la acción, y ahora lo puedes hacer gratis por aquí. 7 días de prueba sin cargo. Partidos en vivo y on demand. La oportunidad de mirar todo en tu dispositivo favorito.
Atlanta Hawks 112 - Orlando Magic 96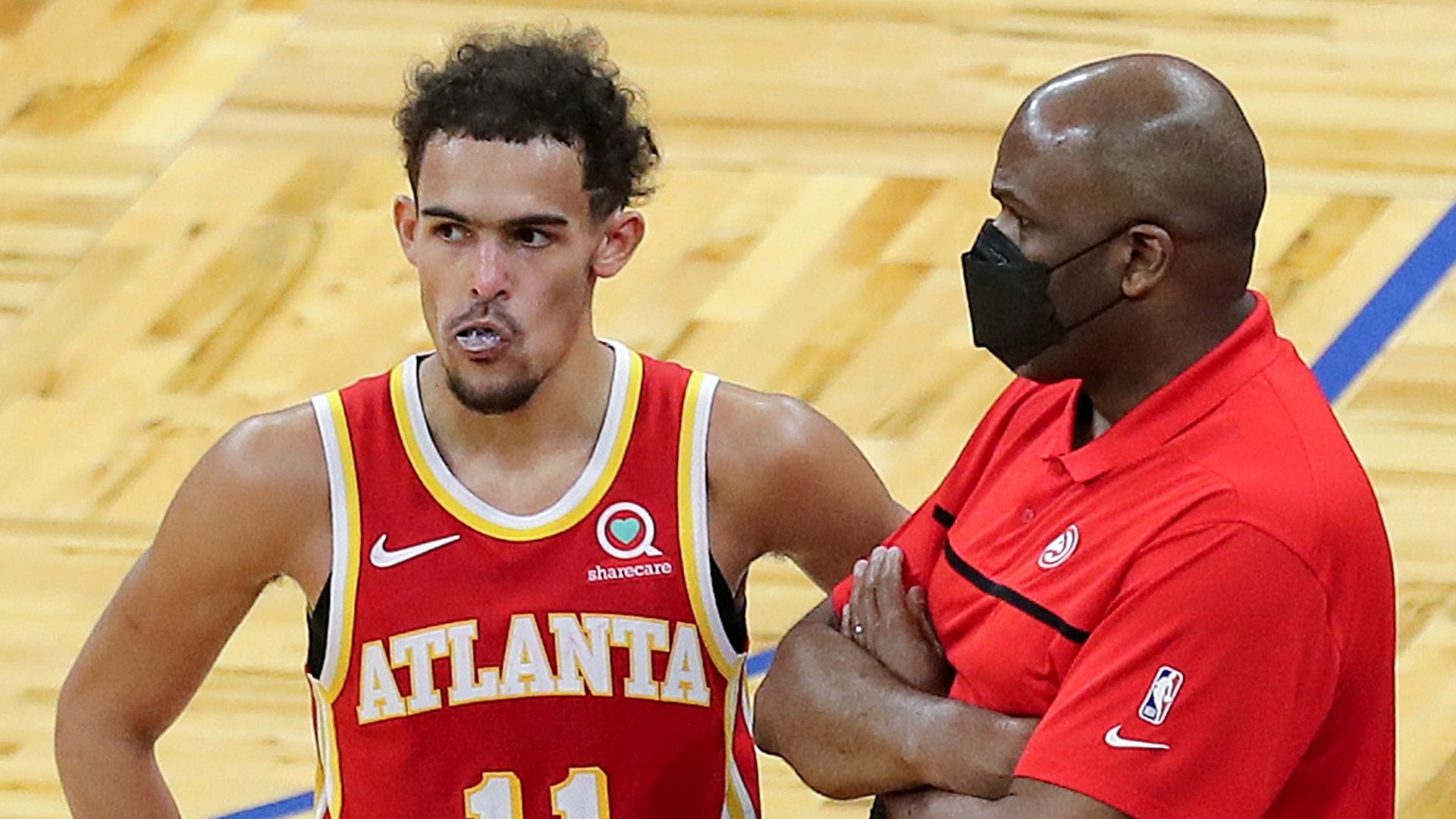 Otro triunfo más de Atlanta Hawks y otra derrota más de un Orlando Magic que queda en el último lugar de la Conferencia Este. 25 tantos y 7 asistencias de Trae Young, doble-dobles de Clint Capela (14 tantos y 19 rebotes) y John Collins (11 puntos y 14 rebotes) y una gran actuación desde el banco de Lou Williams con 22 tantos en 24 minutos. Los jóvenes Cole Anthony (17 puntos, 5 rebotes y 8 asistencias) y Wendell Carter Jr. (17 tantos y 8 rebotes) fueron de lo mejor del Magic.
REVERSE. pic.twitter.com/1aBfKsbm0F

- Atlanta Hawks (@ATLHawks) April 21, 2021
Built different. @The_ColeAnthony | #MagicTogether pic.twitter.com/PRR7sQwPfh

- Orlando Magic (@OrlandoMagic) April 21, 2021
New York Knicks 109 - Charlotte Hornets 97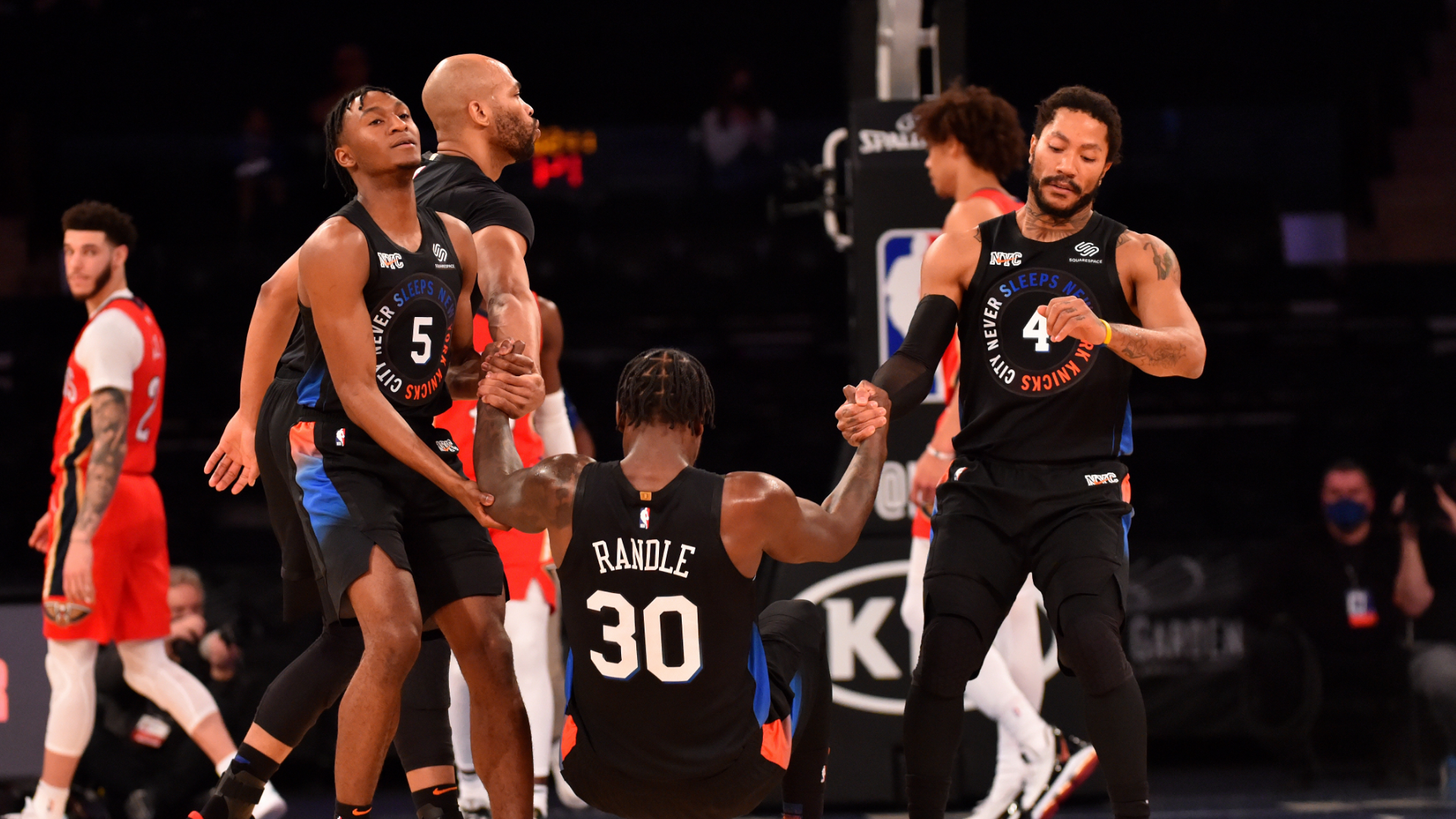 Siete victorias consecutivas ya cuenta New York Knicks, nuevamente con su fórmula habitual del protagonismo de Julius Randle (16 puntos, 10 rebotes y 7 asistencias) y un gran trabajo defensivo ante Charlotte Hornets. RJ Barrett encestó 24 puntos con 6-11 en triples, Derrick Rose e Immanuel Quickley sumaron 17 tantos desde el banco y Reggie Bullock consiguió otros 16. Terry Rozier quedó cerca del triple-doble (21 puntos, 8 asistencias y 7 rebotes) y PJ Washington fue el máximo anotador de los visitantes con 26 puntos.
RJ Barrett is locked in.

24 PTS | 6 3PM pic.twitter.com/G7IUJXK4Ma

- NEW YORK KNICKS (@nyknicks) April 21, 2021
.@MilesBridges doing Miles things 🤷🏾‍♂️#AllFly | @HornetsOnBally pic.twitter.com/sOrSPsjM6t

- Charlotte Hornets (@hornets) April 21, 2021
New Orleans Pelicans 129 - Brooklyn Nets 134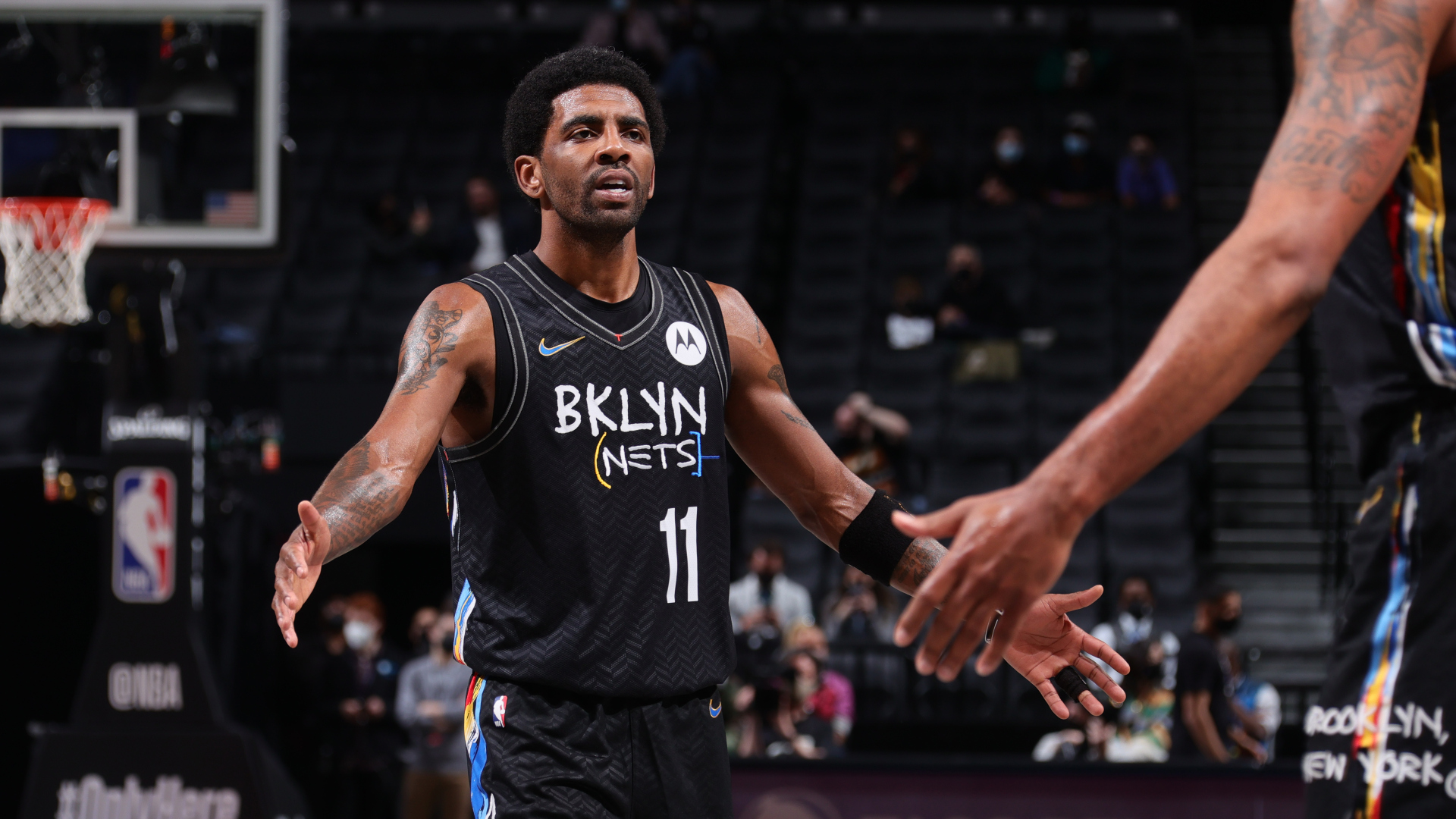 Sin Kevin Durant ni James Harden, Kyrie Irving tomó a los Nets por las astas y con 32 puntos y 8 asistencias consiguió una apretada victoria en New Orleans sobre los Pelicans. Joe Harris agregó 24 puntos, Landry Shamet 18 puntos y 8 asistencias y Blake Griffin 16 puntos y 8 rebotes. El equipo local compitió por los 33 puntos, 7 rebotes y 4 asistencias de Zion Williamson, los 27 tantos y 5 asistencias de Brandon Ingram y la aparición de Naji Marshall con 15 puntos, 7 asistencias y 6 rebotes desde el banco.
KAI gonna take that 🍪 pic.twitter.com/oEiMHW7ecA

- Brooklyn Nets (@BrooklynNets) April 21, 2021
Zion with the 3-point play! pic.twitter.com/wL7yoEUImC

- New Orleans Pelicans (@PelicansNBA) April 21, 2021
Portland Trail Blazers 112 - LA Clippers 113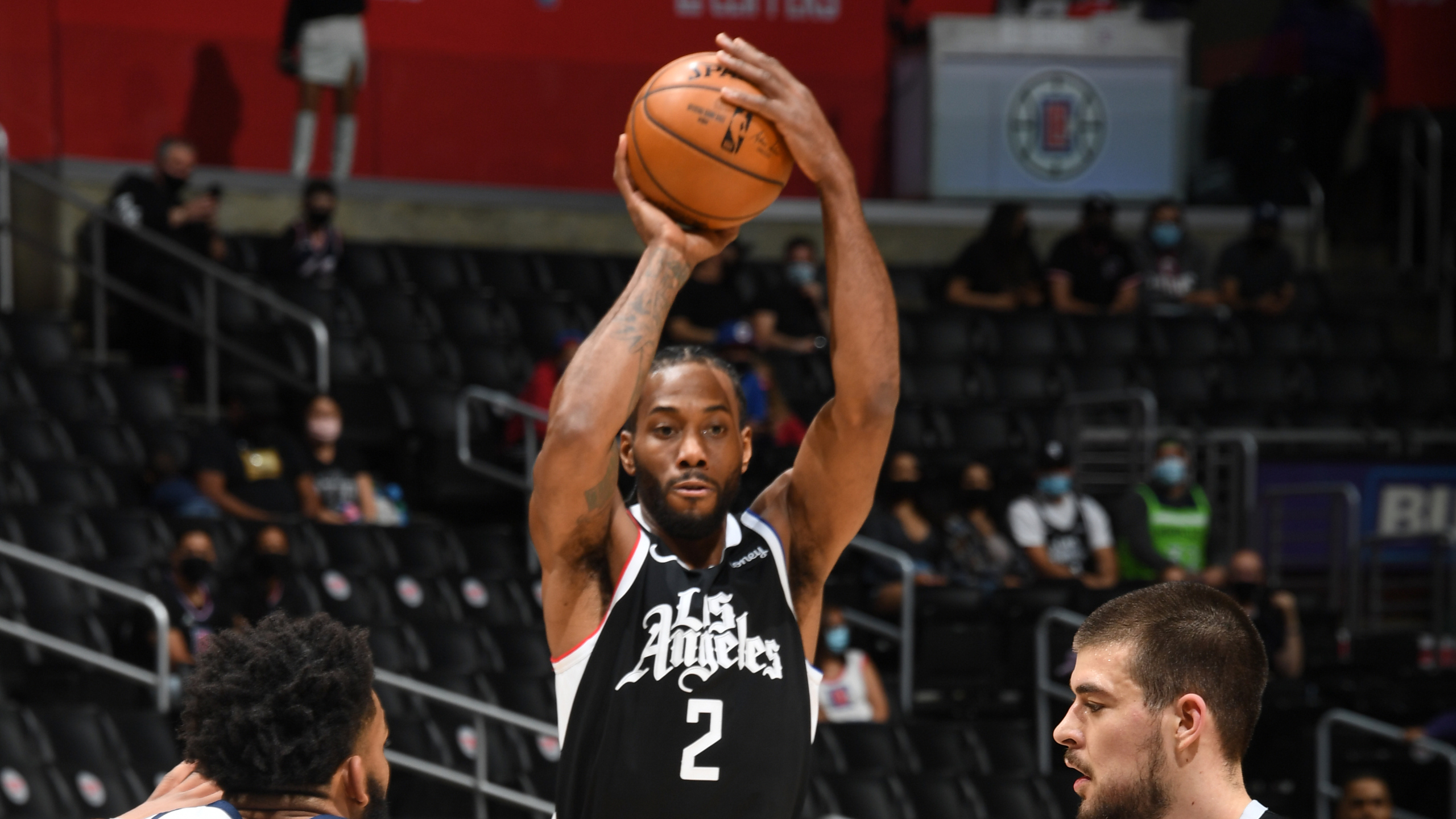 Paul George llevó al triunfo a LA Clippers en Portland, con 33 puntos de los cuales encestó ocho en los dos minutos finales permitiendo así que su equipo remonte el 109-103 por el que perdía. Además PG13 recogió 11 rebotes y repartió 3 asistencias en el encuentro en el que DeMarcus Cousins (11 puntos y 6 rebotes) y Rajon Rondo (9 tantos, 7 asistencias y 6 rebotes) generaron un aporte interesante desde el banco. No jugó Kawhi Leonard, que estará fuera por una semana. Portland, nuevamente sin Damian Lillard, contó con 28 puntos de CJ McCollum y 23 tantos de Norman Powell.
Brilliant.

📺 @BallySportWest | @RajonRondo pic.twitter.com/1Guupv6v8O

- LA Clippers (@LAClippers) April 21, 2021
*stares at left hand * @CJMcCollum | #RipCity pic.twitter.com/YvCJ8LYwOA

- Portland Trail Blazers (@trailblazers) April 21, 2021
Sacramento Kings 120 - Minnesota Timberwolves 134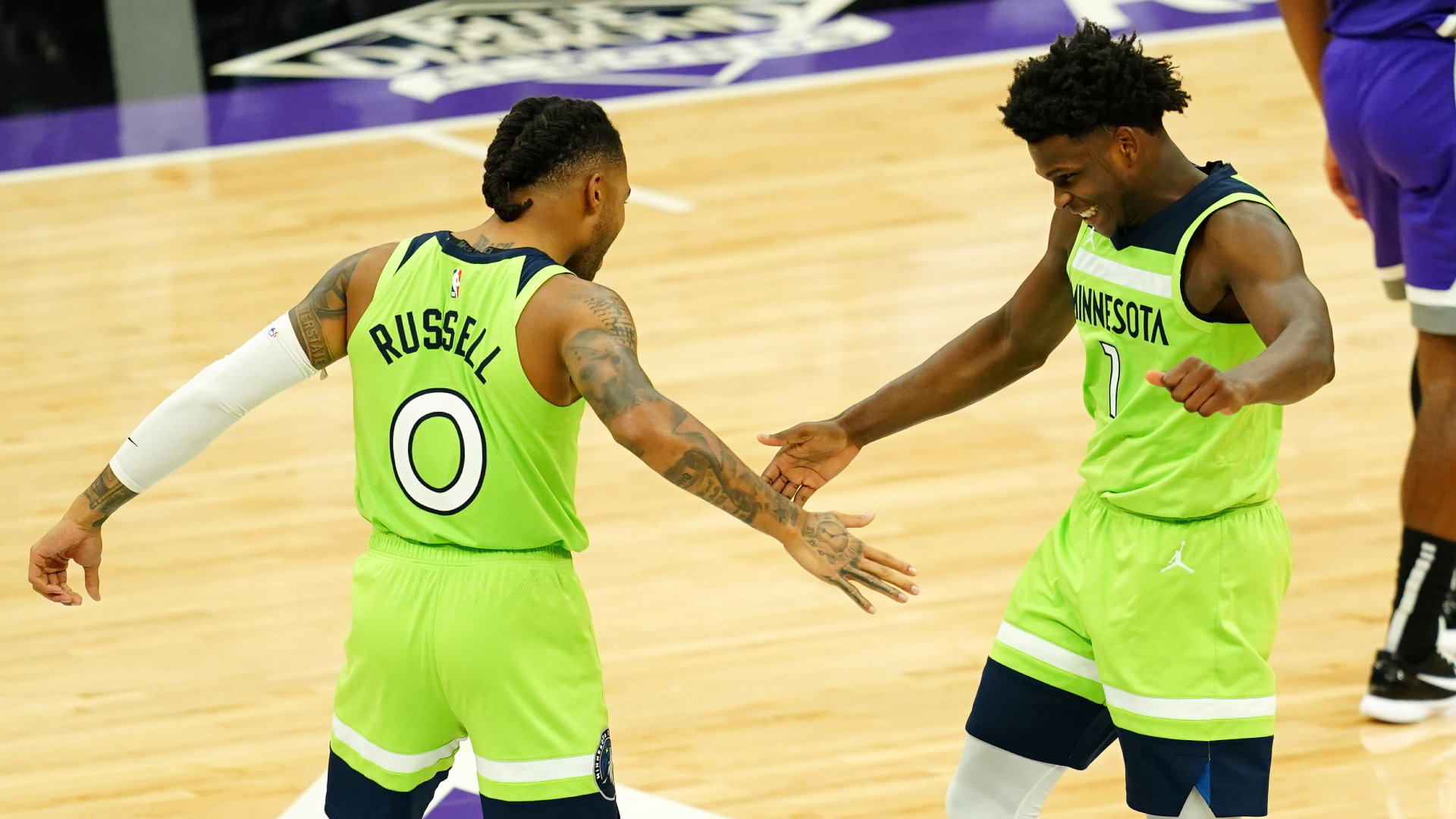 Anthony Edwards una vez más explotó en ataque (28 puntos y 5-12 en triples), Karl-Anthony Towns deslumbró con 26 puntos, 18 rebotes, 4 tapones y 5 asistencias y D'Angelo Russell también fue una máquina desde el banco con 28 tantos y 6 asistencias (6-8 en triples): eso le alcanzó a Minnesota para ganarle a Sacramento Kings y salir del último lugar de la Conferencia Oeste. Además Ricky Rubio aportó 6 puntos, 4 rebotes y 11 asistencias y Juancho Hernangómez sumó 5 puntos, 2 rebotes y 2 asistencias. Sacramento Kings tuvo 20 tantos, 8 rebotes y 5 asistencias de Harrison Barnes y 20 tantos y 7 rebotes de Moe Harkless.
TWENTY-THREE POINTS.
🥶🥶🥶🥶🥶🥶🥶🥶🥶🥶🥶
THIRTEEN MINUTES. pic.twitter.com/WCWrbFsYFS

- Minnesota Timberwolves (@Timberwolves) April 21, 2021
🗣 TALK TO 'EM METU@CacheCreekCR Cache Money Play of the Game 💰 pic.twitter.com/obxl74Ccbe

- Sacramento Kings (@SacramentoKings) April 21, 2021
Las opiniones aquí expresadas no reflejan necesariamente aquellas de la NBA o sus organizaciones.