La NBA tuvo una jornada cargada con 11 partidos en este jueves 11 de marzo, incluyendo varios de enorme interés como el Brooklyn-Boston, Clippers-Golden State y Portland-Phoenix, entre otros. A continuación repasamos lo más destacado de la jornada.
La temporada 2020-2021 está aquí, el NBA League Pass es tu lugar para mirar la acción, y ahora lo puedes hacer gratis por aquí. 7 días de prueba sin cargo. Partidos en vivo y on demand. La oportunidad de mirar todo en tu dispositivo favorito.
Charlotte Hornets 105 - Detroit Pistons 102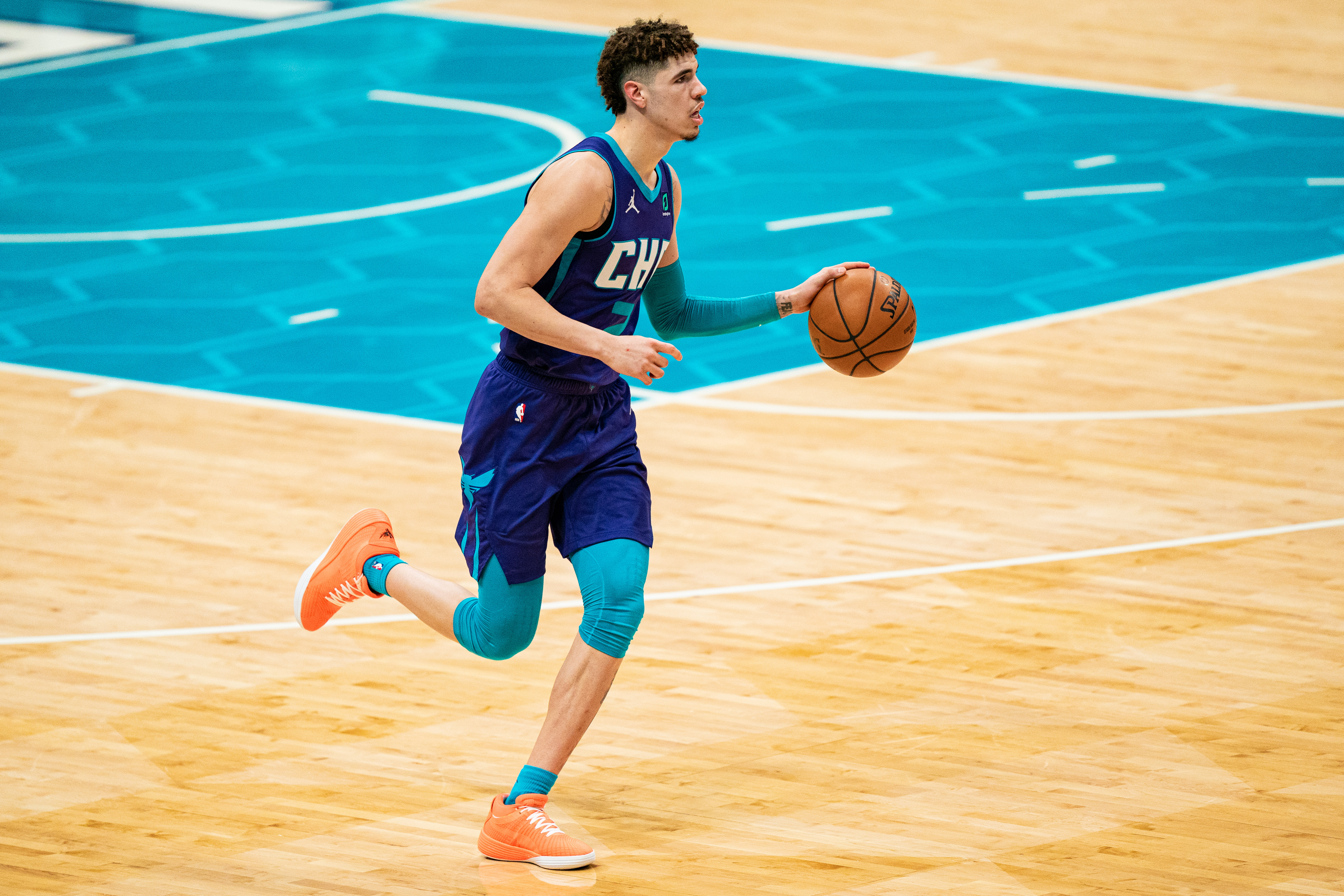 Terry Rozier anotó 12 puntos en los últimos 3:11 minutos del partido y ayudó a que Charlotte viniera de atrás para superar a Detroit por 105-102 y volver a tener un récord de 50% de victorias (18-18). El mejor de los Hornets fue PJ Washington con 20 puntos y 9 rebotes, mientras que por la visita no alcanzaron los 32 puntos de Jerami Grant.
Terry Rozier with the clutch bucket 😤 pic.twitter.com/jBalQdNuhB

- Bleacher Report (@BleacherReport) March 12, 2021
⚾️👀

LaMelo puts a little something extra on it! pic.twitter.com/DCDJH756rp

- NBA (@NBA) March 12, 2021
Good find @delonwright 👌 pic.twitter.com/2IXsg55NUl

- Detroit Pistons (@DetroitPistons) March 12, 2021
Brooklyn Nets 121 - Boston Celtics 109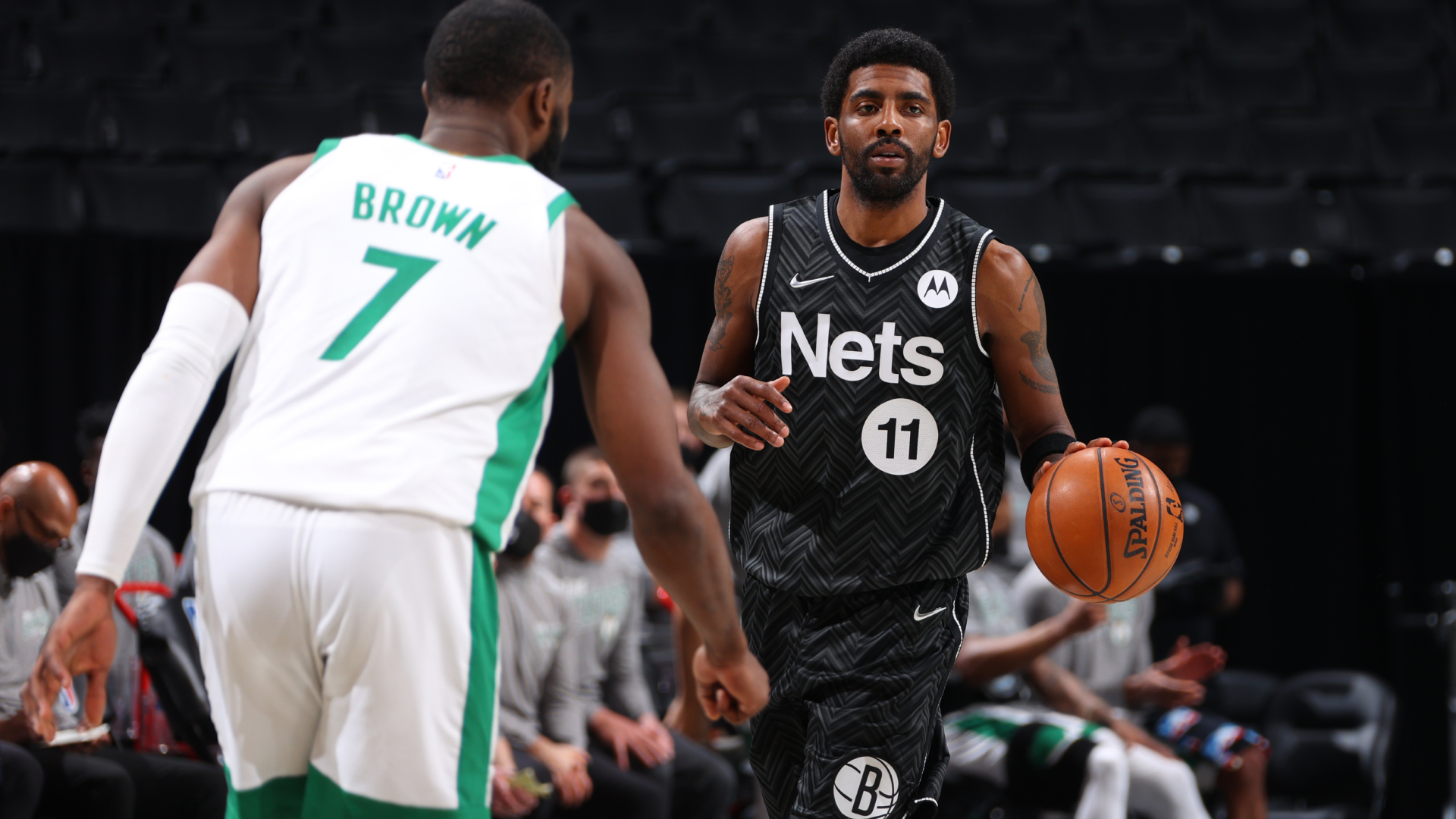 De la mano de un Kyrie Irving sublime, con 40 puntos, los Brooklyn Nets dieron otra muestra de su poderío y vencieron a Boston por 120-109. En los de Brad Stevens no alcanzaron los 31 tantos de Jayson Tatum. Brooklyn no le pierde pisada a Philadelphia en lo más alto del Este.
3
for
3
from
3
in the first for @landryshamet 💦💦💦 pic.twitter.com/RIVhuh2L2k

- Brooklyn Nets (@BrooklynNets) March 12, 2021
JAMMMM pic.twitter.com/l2iOJgdq1e

- Boston Celtics (@celtics) March 12, 2021
KYRIE.
IN HIS BAG.

He's got 32 on 13-19 shooting on TNT 🔥 pic.twitter.com/GB0mDmWEco

- NBA (@NBA) March 12, 2021
Toronto Raptors 120 - Atlanta Hawks 121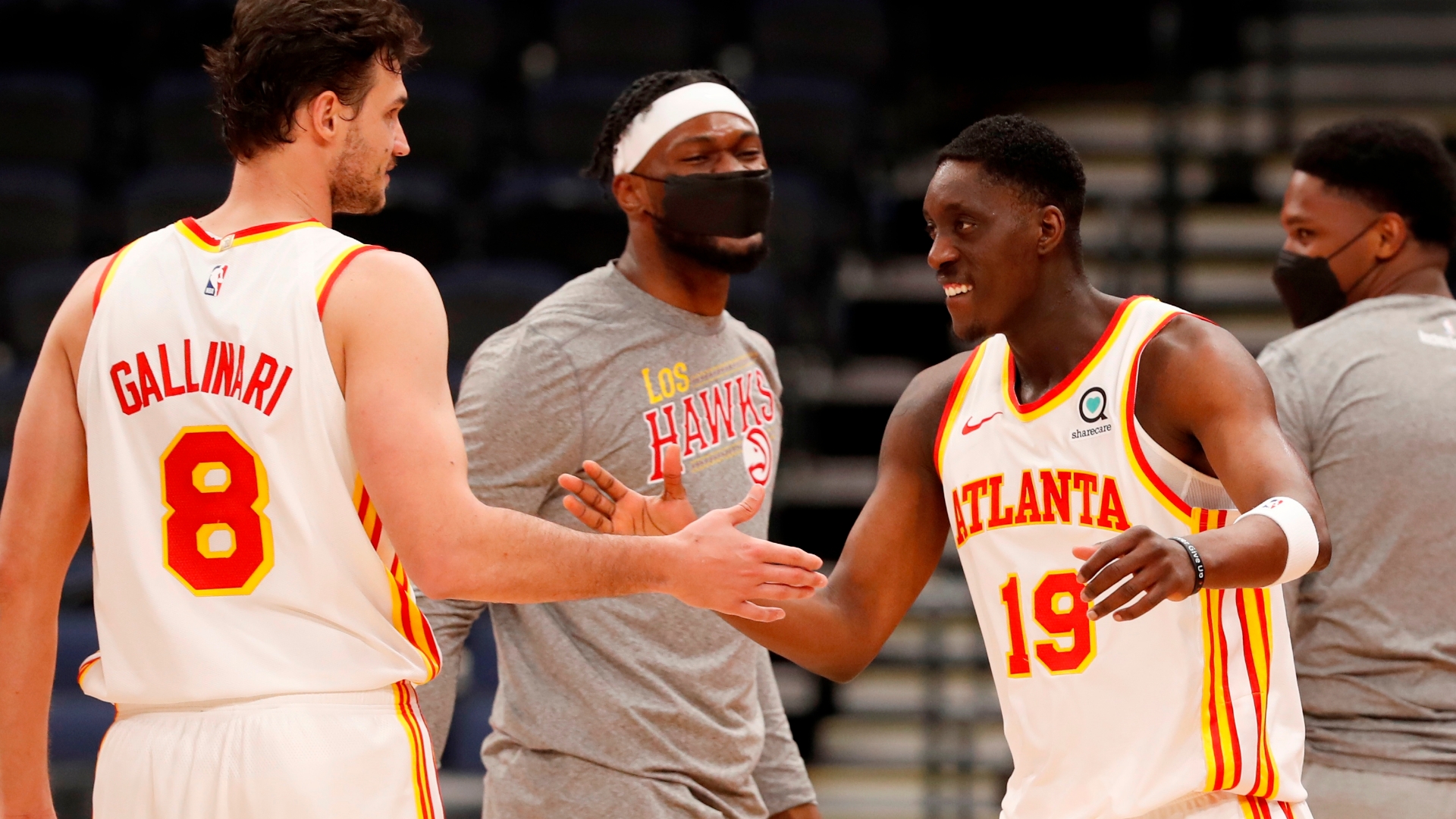 Tony Snell se vistió de héroe para que Atlanta mantenga el invicto desde que asumió Nate McMillan: triple ganador para decretar el 121-120 sobre Toronto. Los Hawks, que remontaron un -15 en el último cuarto, tuvieron a Trae Young como máximo anotador con 37, mientras que Norman Powell se destacó en los canadienses con 33 tantos.
Kyle Lowry passes Chris Bosh for 2nd on the @Raptors scoring list, trailing only DeMar DeRozan! pic.twitter.com/2leCJVyAlQ

- NBA (@NBA) March 12, 2021
Trae has 20 points at the half! ❄️

🎥 Presented by @Verizon pic.twitter.com/wUE43aofBC

- Atlanta Hawks (@ATLHawks) March 12, 2021
Miami Heat 111 - Orlando Magic 103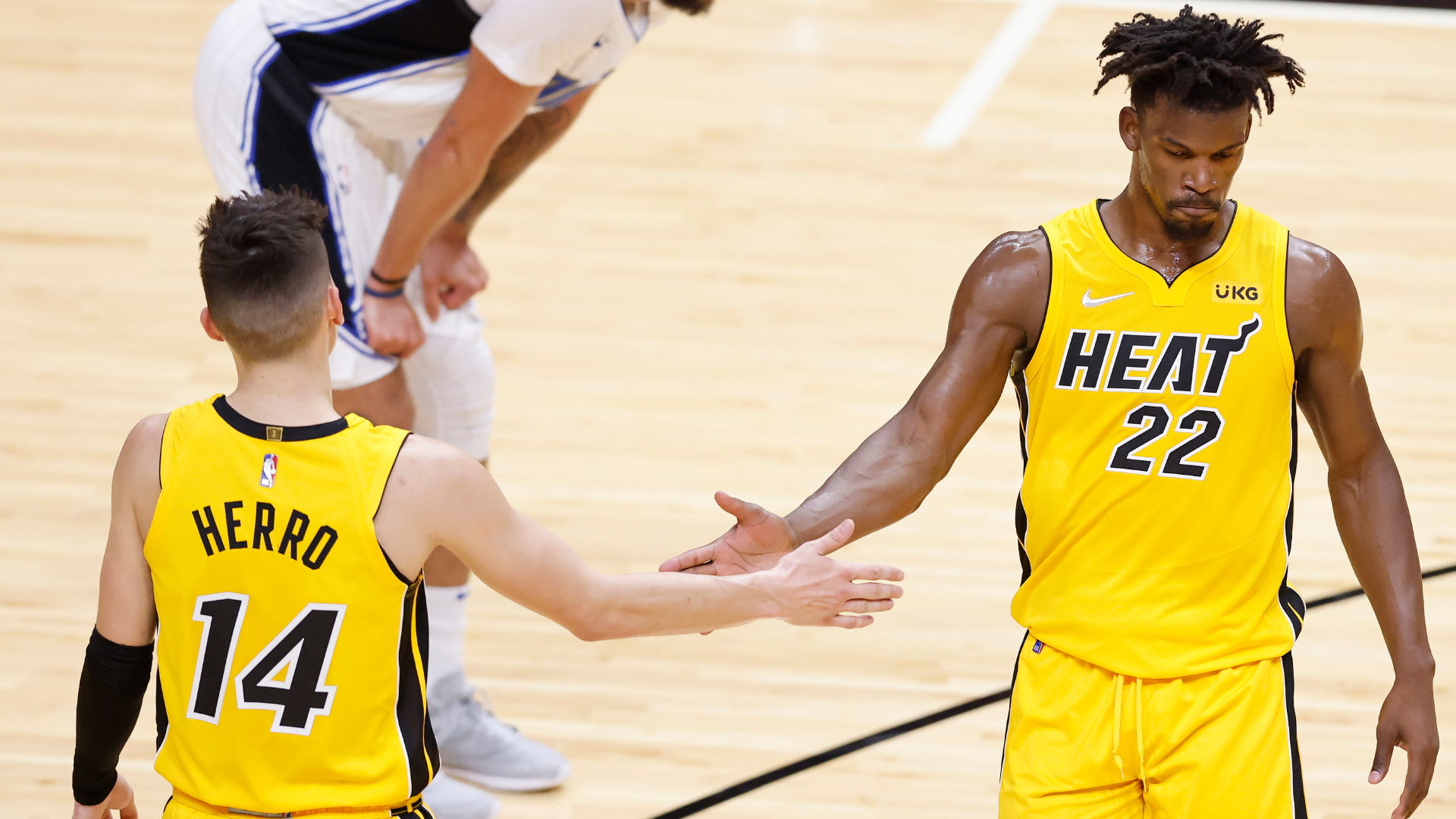 Miami sigue recuperando terreno. A pesar de no contar con Bam Adebayo, el Heat venció a Orlando por 111-103 y consiguió su octavo triunfo en sus últimas nueve presentaciones. Otro partidazo de Jimmy Butler con 27 puntos, 11 asistencias y 8 rebotes. Nikola Vucevic, con 24 puntos y 17 rebotes, fue el mejor del Magic.
he makes it look so easy pic.twitter.com/QkkAYDgw1b

- Miami HEAT (@MiamiHEAT) March 12, 2021
We got to watch Jimmy Butler play basketball tonight.

It was a good night. pic.twitter.com/ntvMsywEKT

- Miami HEAT (@MiamiHEAT) March 12, 2021
Chicago Bulls 105 - Philadelphia 76ers 127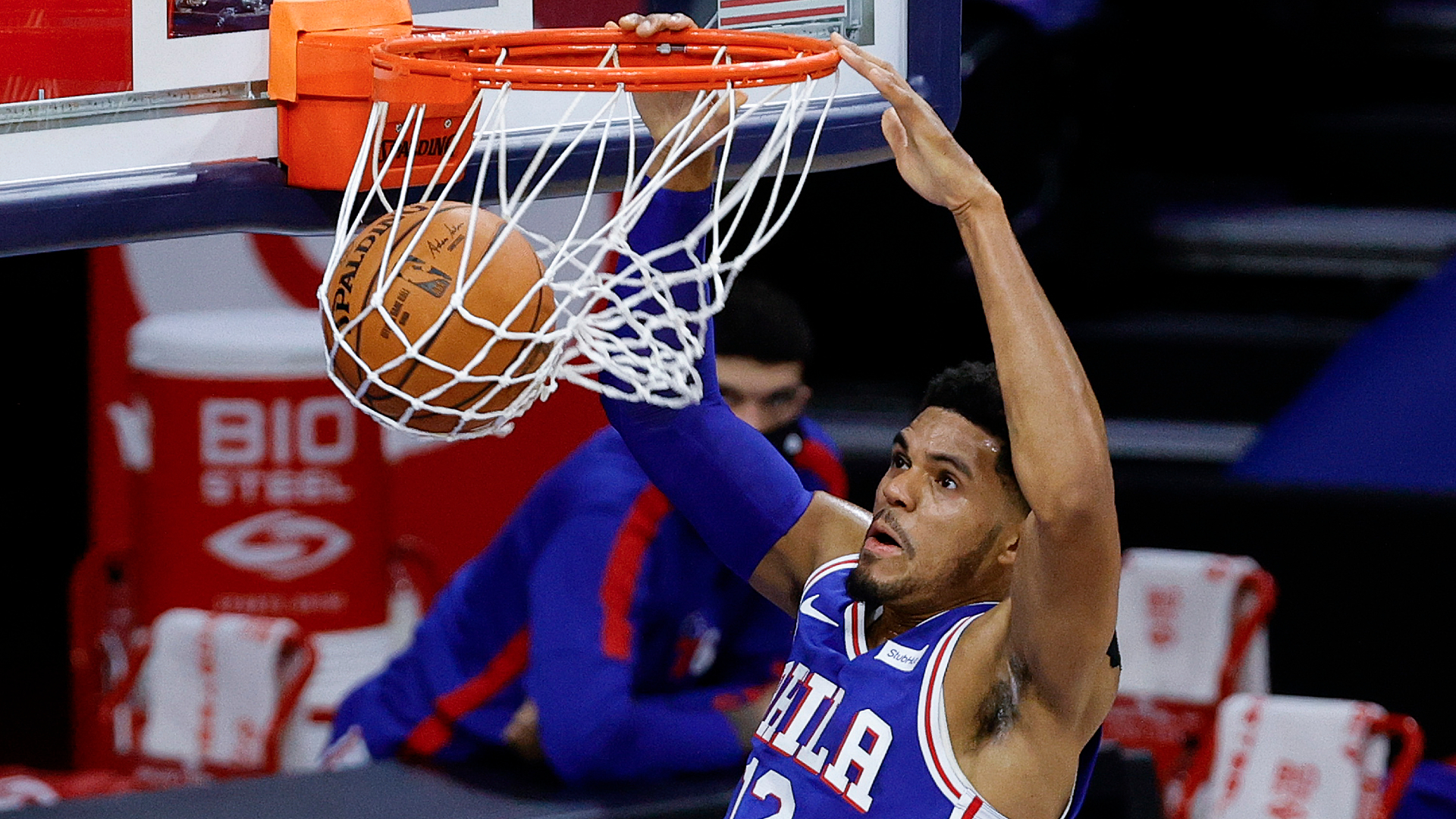 A pesar de no contar con Joel Embiid ni Ben Simmons, los 76ers dieron una muestra de profundidad y vencieron como visitantes a Chicago por 127-105, para mantener la punta del Este. Tobias Harris fue el máximo anotador del ganador con 24 puntos. En Chicago volvió Lauri Markkanen y lideró la puntuación del equipo con 23 unidades.
.@tobias31 goin' to work.

📺 @NBCSPhilly + pic.twitter.com/FHxhPSTLdH

- Philadelphia 76ers (@sixers) March 12, 2021
Vintage @DwightHoward tonight. 😤#ULTRAMoment pic.twitter.com/5lFlSO35Om

- Philadelphia 76ers (@sixers) March 12, 2021
Milwaukee Bucks 134 - New York Knicks 101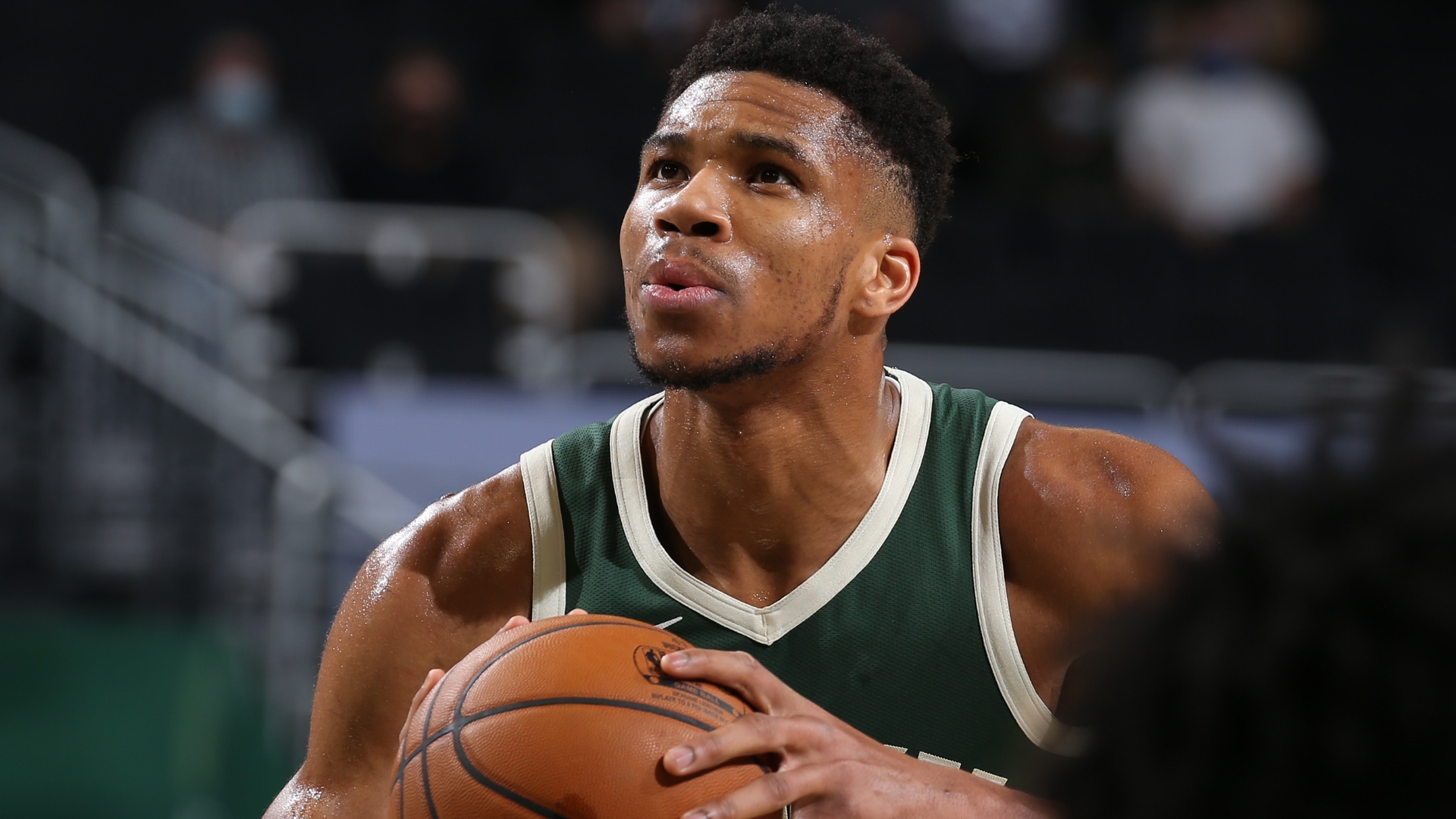 Sin ningún tipo de equivalencias entre Milwaukee y New York, más allá de su cercanía en las posiciones del Este. Los Bucks se impusieron por 134-101, detrás de un triple-doble de Giannis Antetokounmpo: 24 puntos, 10 rebotes y 10 asistencias.
OKAY RJ 😤 pic.twitter.com/RqPnBs5tuJ

- NEW YORK KNICKS (@nyknicks) March 12, 2021
That's too easy. pic.twitter.com/TgvHOaGT8s

- Milwaukee Bucks (@Bucks) March 12, 2021
New Orleans Pelicans 105 - Minnesota Timberwolves 135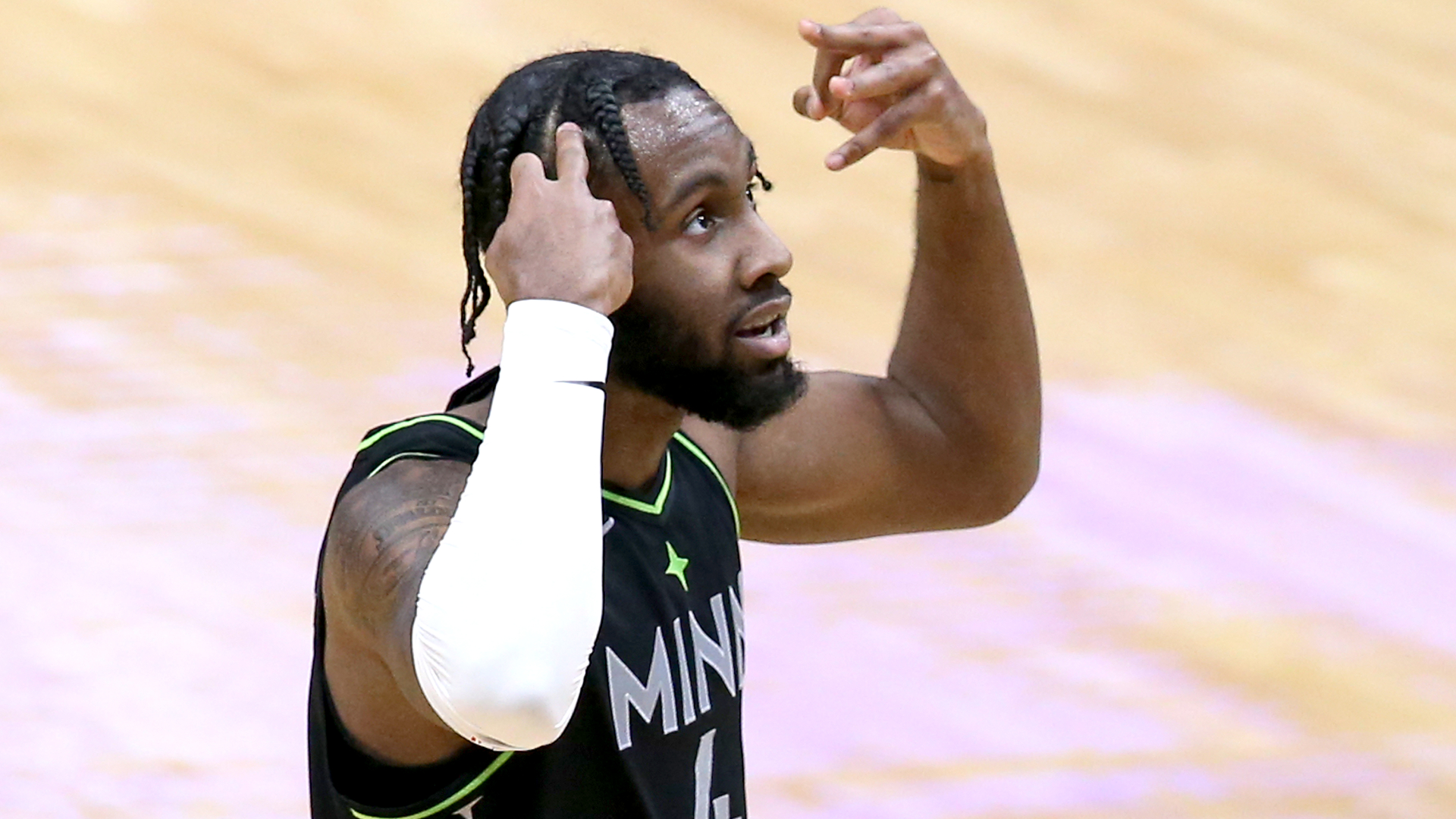 Minnesota cortó su racha de nueve derrotas en fila y le dio un enorme golpe a los Pelicans, superándolos en New Orleans por 135-105. Actuación consagratoria de Jaylen Nowell con 28 puntos en los Timberwolves, mientras que Zion Williamson sumó 24 en el equipo de Stan Van Gundy.
DON'T JUMP WITH THAT MAN pic.twitter.com/KBIChlFZld

- New Orleans Pelicans (@PelicansNBA) March 12, 2021
GO OFF, BIG TYMAH pic.twitter.com/V4m8rPukRe

- Minnesota Timberwolves (@Timberwolves) March 12, 2021
Oklahoma City Thunder 116 - Dallas Mavericks 108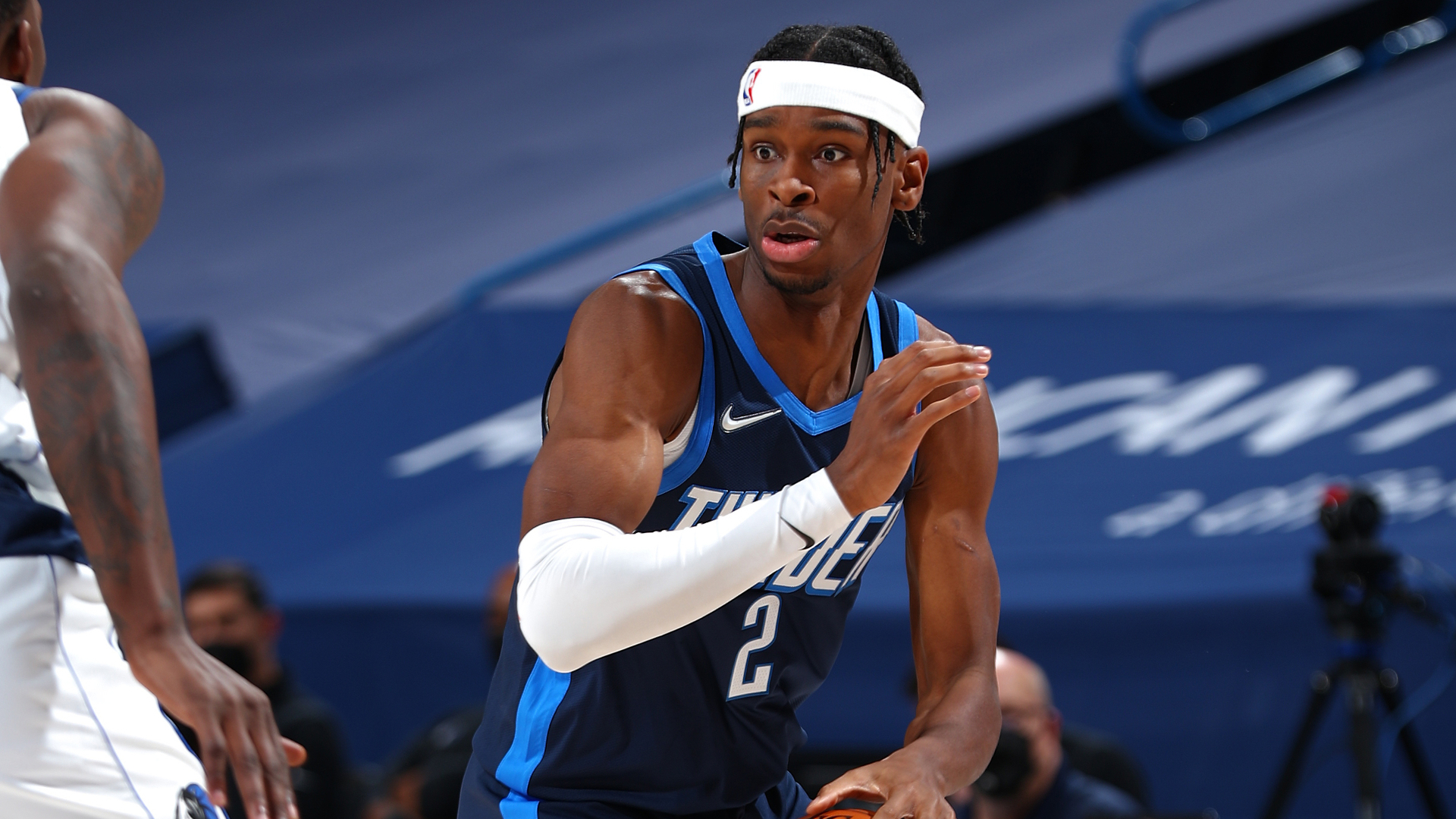 Un tremendo cierre de Shai Gilgeous-Alexander le dio la victoria a OKC sobre Dallas (sin Luka Doncic ni Kristaps Porzingis) por 116-108, opacando lo que había sido una gran remontada de los texanos en el último cuarto. SGA terminó con 32 puntos, mientras Josh Richardson lideró a los Mavs con 27.
SPIN. SCOOP. SCORE. SHAI. @shaiglalex | #ThunderUp pic.twitter.com/HZiit3TbBa

- OKC THUNDER (@okcthunder) March 12, 2021
Poku's clutch 3 helps seal it.

14 points | 8 rebounds pic.twitter.com/HWyJeJ7uVR

- OKC THUNDER (@okcthunder) March 12, 2021
LA Clippers 130 - Golden State Warriors 104
No hubo paridad en lo que parecía podía ser uno de los partidos de la jornada. Los Clippers fueron una aplanadora ante un muy flojo Golden State y se impusieron por 130-104, en un encuentro que tranquilamente podría haber terminado con una diferencia mucho mayor. Kawhi Leonard fue la figura del partido con 28 tantos.
.@kawhileonard beating the shot clock 👌

📺 @NBAonTNT | #ClipperNation pic.twitter.com/K0cL5fkorf

- LA Clippers (@LAClippers) March 12, 2021
Portland Trail Blazers 121 - Phoenix Suns 127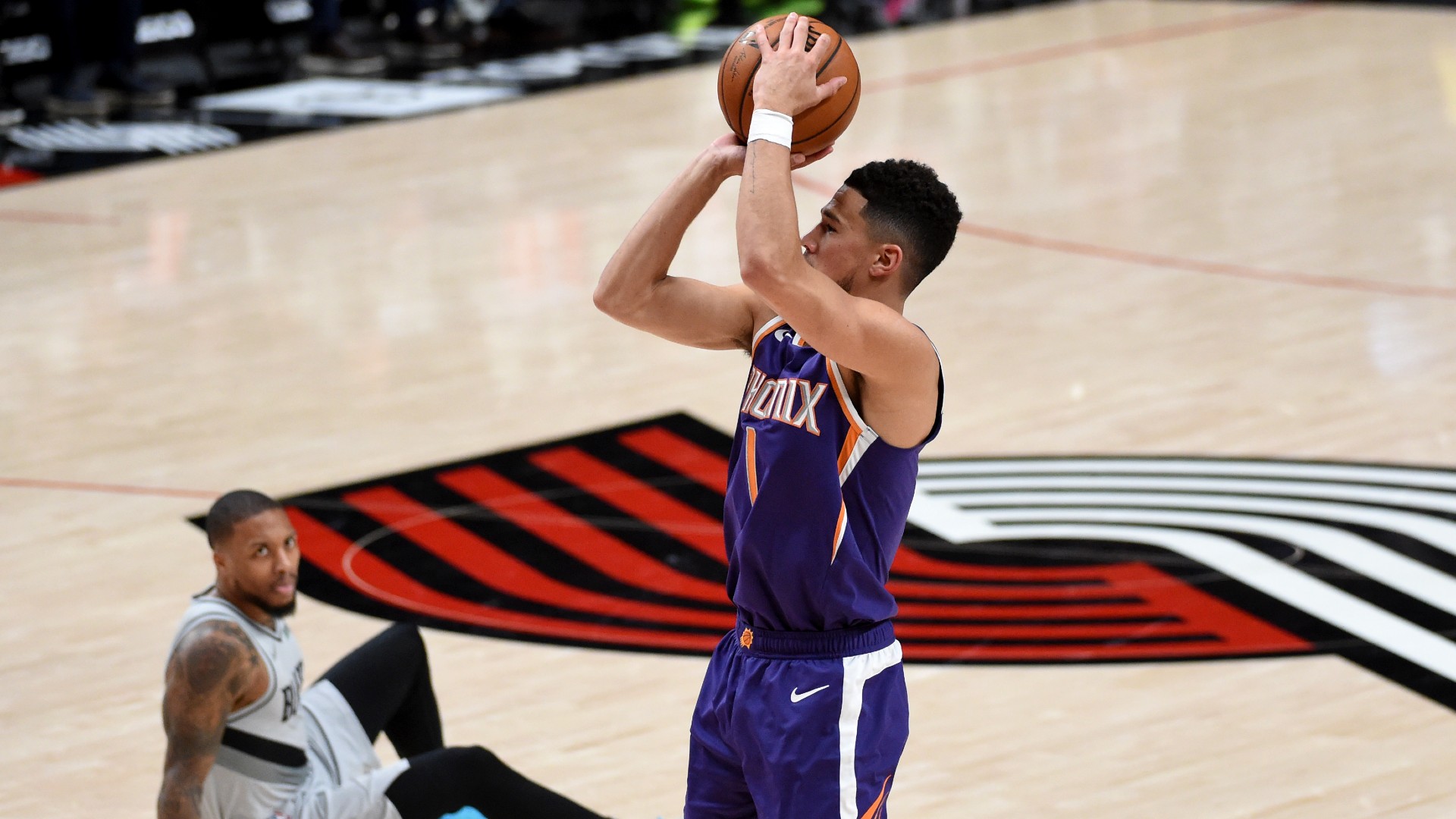 Los Suns se quedaron con una gran victoria en el Moda Center, venciendo a Portland por 127-121 en un duelo de equipos de Playoffs del Oeste. Devin Booker guió a la visita con 35 puntos y 8 asistencias, mientras que en los Trail Blazers no alcanzó el aporte de Damian Lillard: 30 puntos y 8 asistencias.
Assist of the year @DevinBook? pic.twitter.com/o4NFoWWvZi

- Phoenix Suns (@Suns) March 12, 2021
So clutch. pic.twitter.com/20eskFsYXT

- Phoenix Suns (@Suns) March 12, 2021
Sacramento Kings 125 - Houston Rockets 105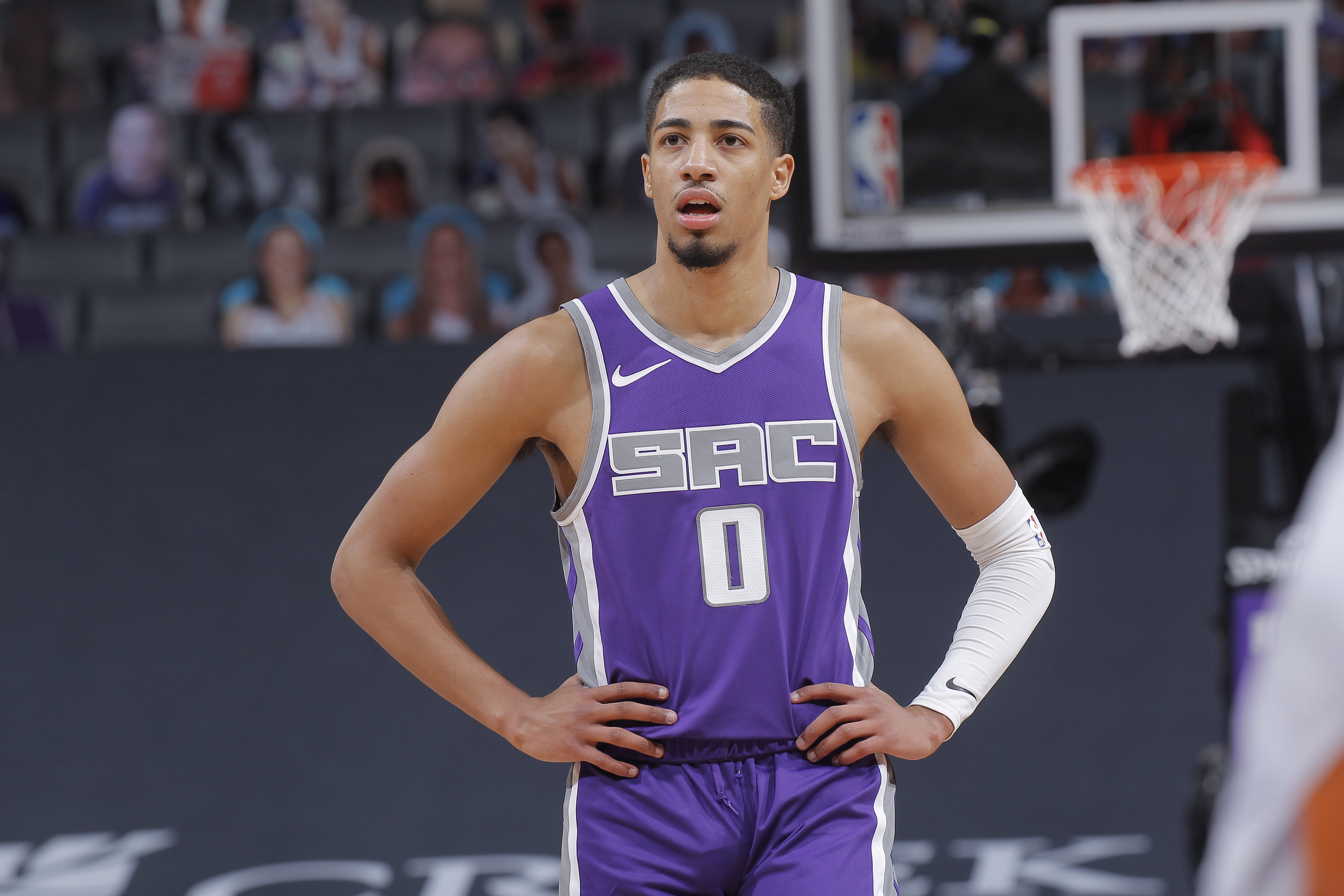 Llegó la 14° derrota consecutiva para Houston, esta vez a manos de Sacramento: 125-105 con 30 puntos y 9 asistencias de parte de De'Aaron Fox. De nada sirvieron las 23 unidades de Victor Oladipo para los de Stephen Silas.
💥💥💥 pic.twitter.com/n1GNY6UgzC

- Houston Rockets (@HoustonRockets) March 12, 2021
🦊 had him ᄂӨƧƬ in the ƧΛЦᄃΣ pic.twitter.com/8gRuDVP4uY

- Sacramento Kings (@SacramentoKings) March 12, 2021
Las opiniones aquí expresadas no reflejan necesariamente aquellas de la NBA o sus organizaciones.