Súper intensa jornada de NBA en este miércoles 14 de abril, con el duelo entre Philadelphia y Brooklyn, un tremendo game-winner de Luka Doncic y la gran victoria de Denver sobre Miami llevándose buena parte de la atención dentro de una noche con ¡12 partidos! Repasamos lo más importante de cada encuentro con estadísticas, highlights, resúmenes y más.
La temporada 2020-2021 está aquí, el NBA League Pass es tu lugar para mirar la acción, y ahora lo puedes hacer gratis por aquí. 7 días de prueba sin cargo. Partidos en vivo y on demand. La oportunidad de mirar todo en tu dispositivo favorito.
Minnesota Timberwolves 105 - Milwaukee Bucks 130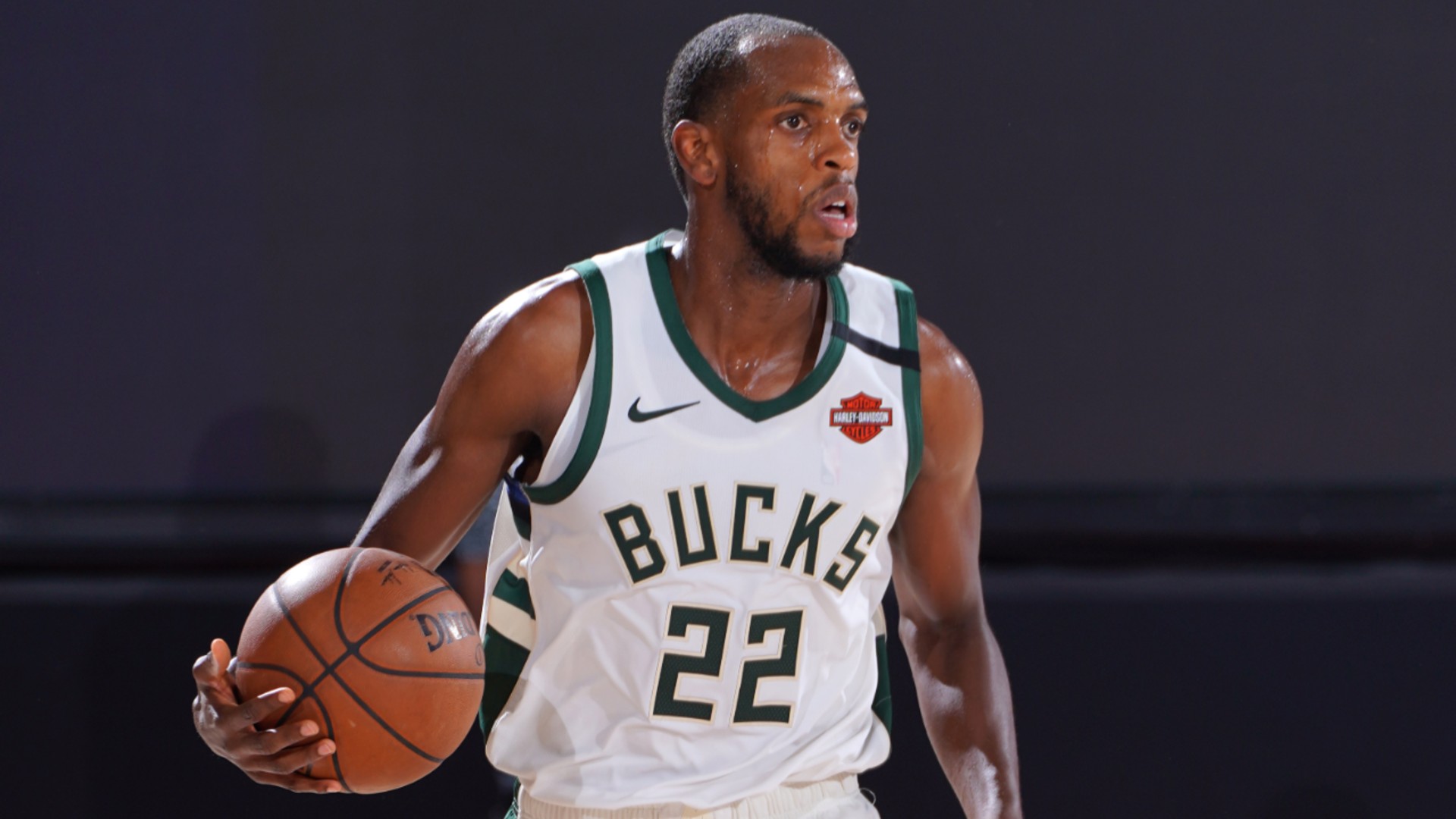 Esta vez los Bucks no extrañaron a Giannis y consiguieron una clara victoria ante los Timberwolves por 130-105. En lugar del griego brilló la figura de Khris Middleton con 27 puntos, 8 rebotes y 7 asistencias. En el local se destacó Anthony Edwards con 24 puntos.
Share the rock for the easy trey!! pic.twitter.com/UL2hrgaGDi

- Milwaukee Bucks (@Bucks) April 14, 2021
Jrue called bank don't worry. pic.twitter.com/rqkDFgHfur

- Milwaukee Bucks (@Bucks) April 14, 2021
Charlotte Hornets 90 - Cleveland Cavaliers 103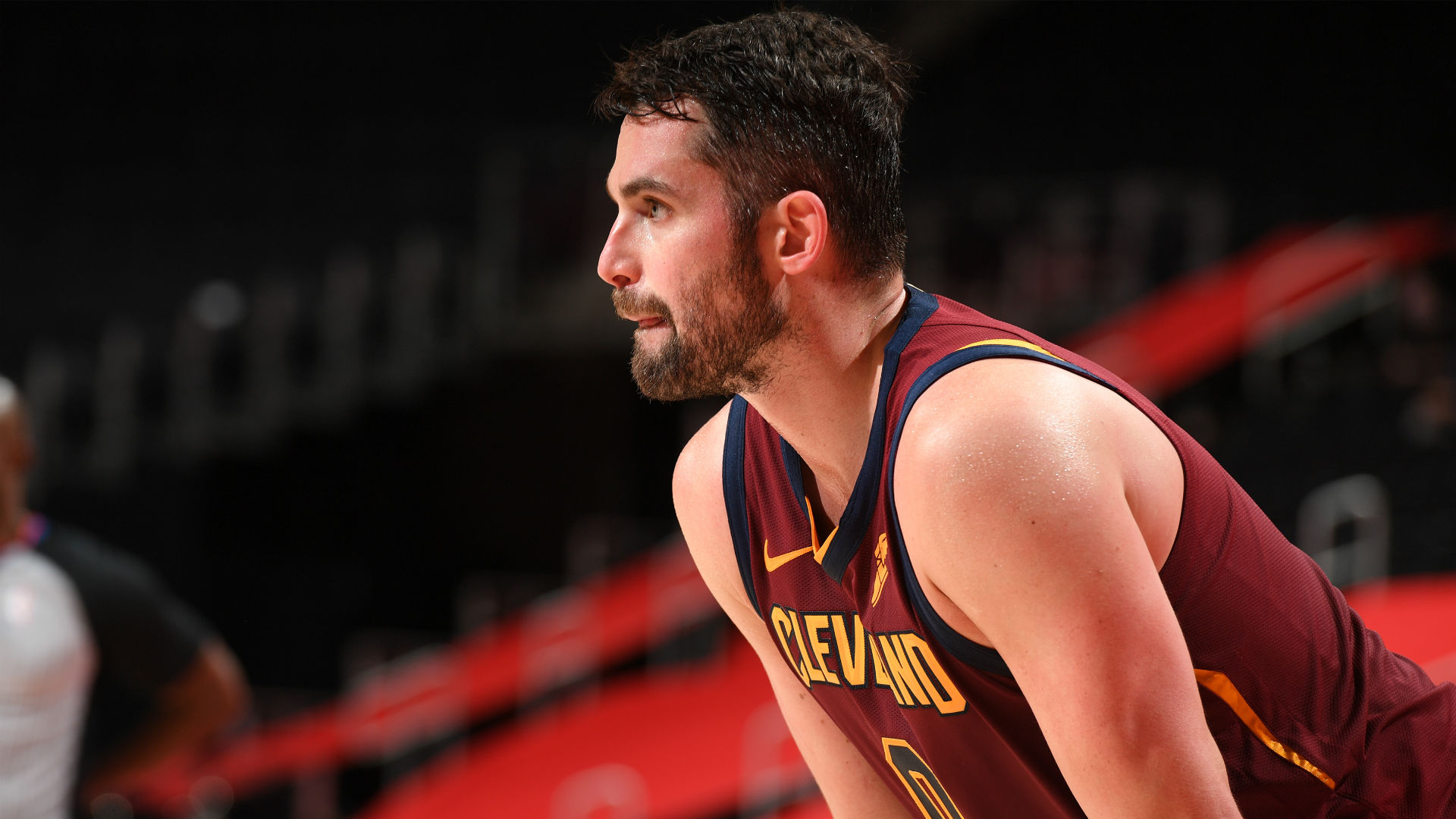 Gran victoria de los Cavaliers en Charlotte, 103-90 con un 42% en triples y dominio en los rebotes. Kevin Love fue clave en ello, con 17 tantos, 11 rebotes y 4 asistencias. Darius Garland también anotó 17 puntos para unos Cavs sin Collin Sexton, pero el mejor fue Taurean Prince con 25 puntos desde el banco (6-8 en triples). Para los Hornets sumó 22 puntos Terry Rozier, consiguió 20 Miles Bridges y encestó 15 más Devonte' Graham.
.@jalenmcdaniels5 with the shovel pass to @Bismackbiyombo 💥 #AllFly | @HornetsOnBally pic.twitter.com/d4WPcjmmuy

- Charlotte Hornets (@hornets) April 14, 2021
Safe to say @dariusgarland22 is feelin' good 😎 pic.twitter.com/pw4I9bdYGO

- Cleveland Cavaliers (@cavs) April 14, 2021
Philadelphia 76ers 123 - Brooklyn Nets 117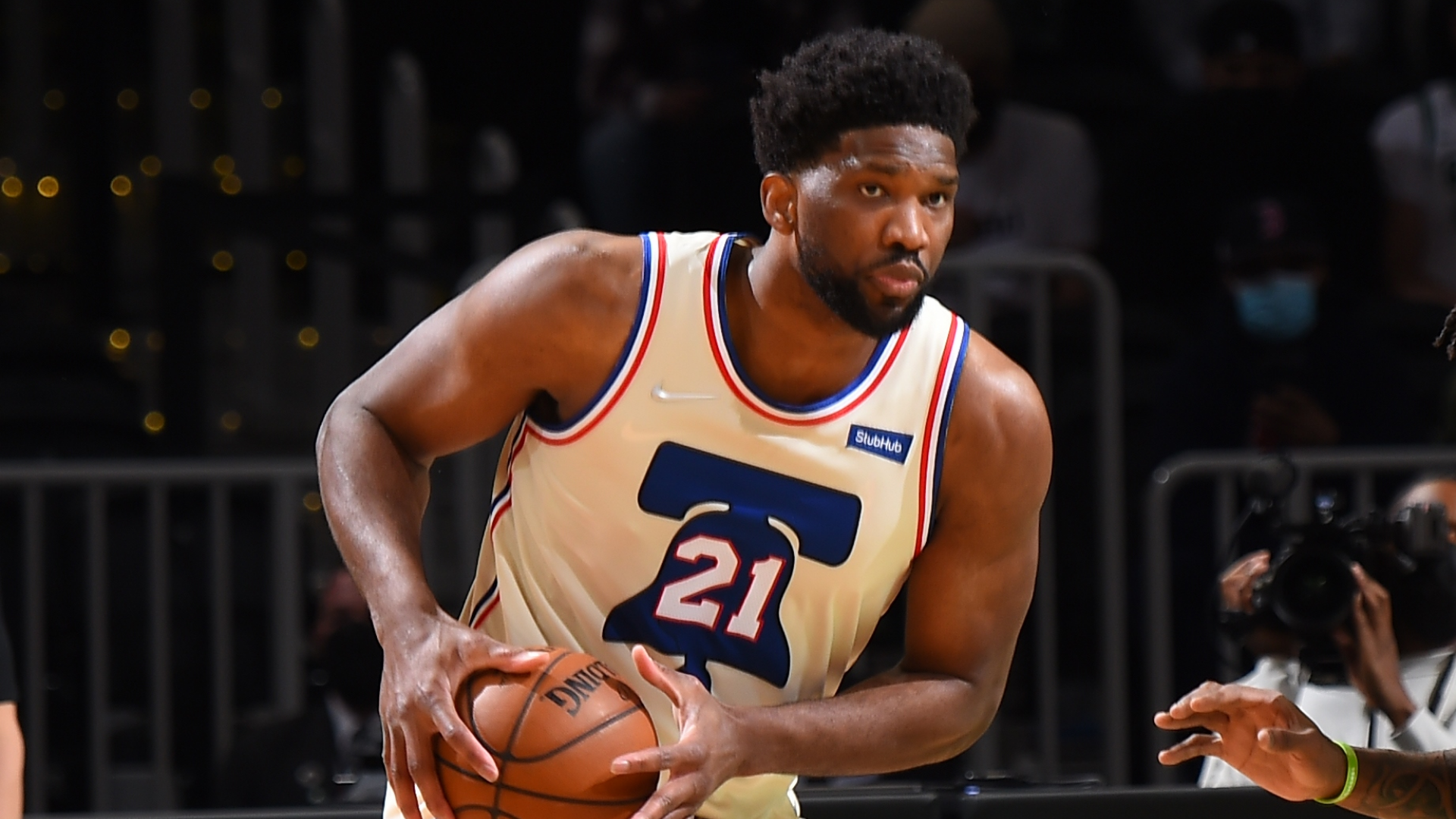 Otra actuación digna de MVP de Joel Embiid, con 39 puntos y 13 rebotes, junto a 26 puntos de Tobias Harris y 17 tantos y 9 asistencias de Ben Simmons, le bastó a Philadelphia para ganarle el duelo de líderes del Este a un Brooklyn Nets con 37 puntos y 9 asistencias de Kyrie Irving que no contó con Kevin Durant, James Harden, Blake Griffin ni LaMarcus Aldridge.
😤 Conexión aérea entre @KyrieIrving y @DeAndre 😤#NBAxESPN#BrooklynTogether pic.twitter.com/F6g7DaymxJ

- NBA Latam (@NBALatam) April 14, 2021
Hit 'em with the fade.@JoelEmbiid | #HereTheyCome pic.twitter.com/m5hie1hp2j

- Philadelphia 76ers (@sixers) April 14, 2021
Toronto Raptors 117 - San Antonio Spurs 112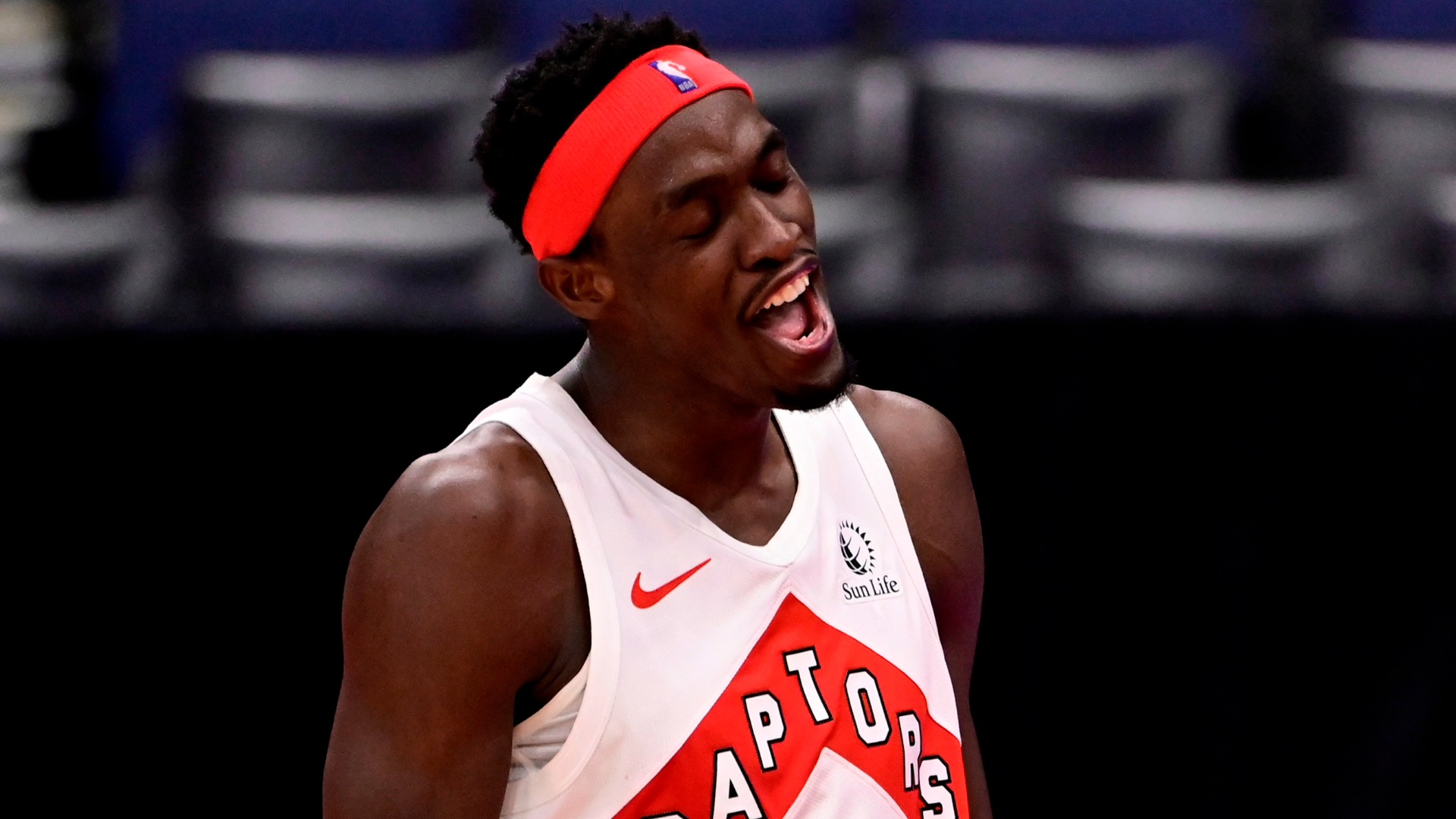 Sin Kyle Lowry, Fred VanVleet ni Gary Trent Jr., Toronto se valió de Pascal Siakam (20 puntos, 11 rebotes y 6 asistencias) y OG Anunoby (22 tantos y 2 robos) para ganarle a San Antonio pero también contó con buenas actuaciones de Khem Birch en su primer partido como titular (14 puntos y 2 tapones) y del rookie Malachi Flynn (16 tantos y 7 asistencias). Ni la mano caliente de Patty Mills (23 puntos con 5-11 en triples), ni los 25 tantos de Derrick White ni el doble-doble de DeMar DeRozan (19 puntos y 11 asistencias) lograron lo que hubiese sido un triunfo importante para los Spurs.
𝓬𝓵𝓪𝓼𝓼𝓲𝓬, @DeMar_DeRozan pic.twitter.com/cxWB0s1bQv

- San Antonio Spurs (@spurs) April 14, 2021
OG locked in pic.twitter.com/tw8SkQVFXX

- Toronto Raptors (@Raptors) April 14, 2021
Detroit Pistons 98 - LA Clippers 100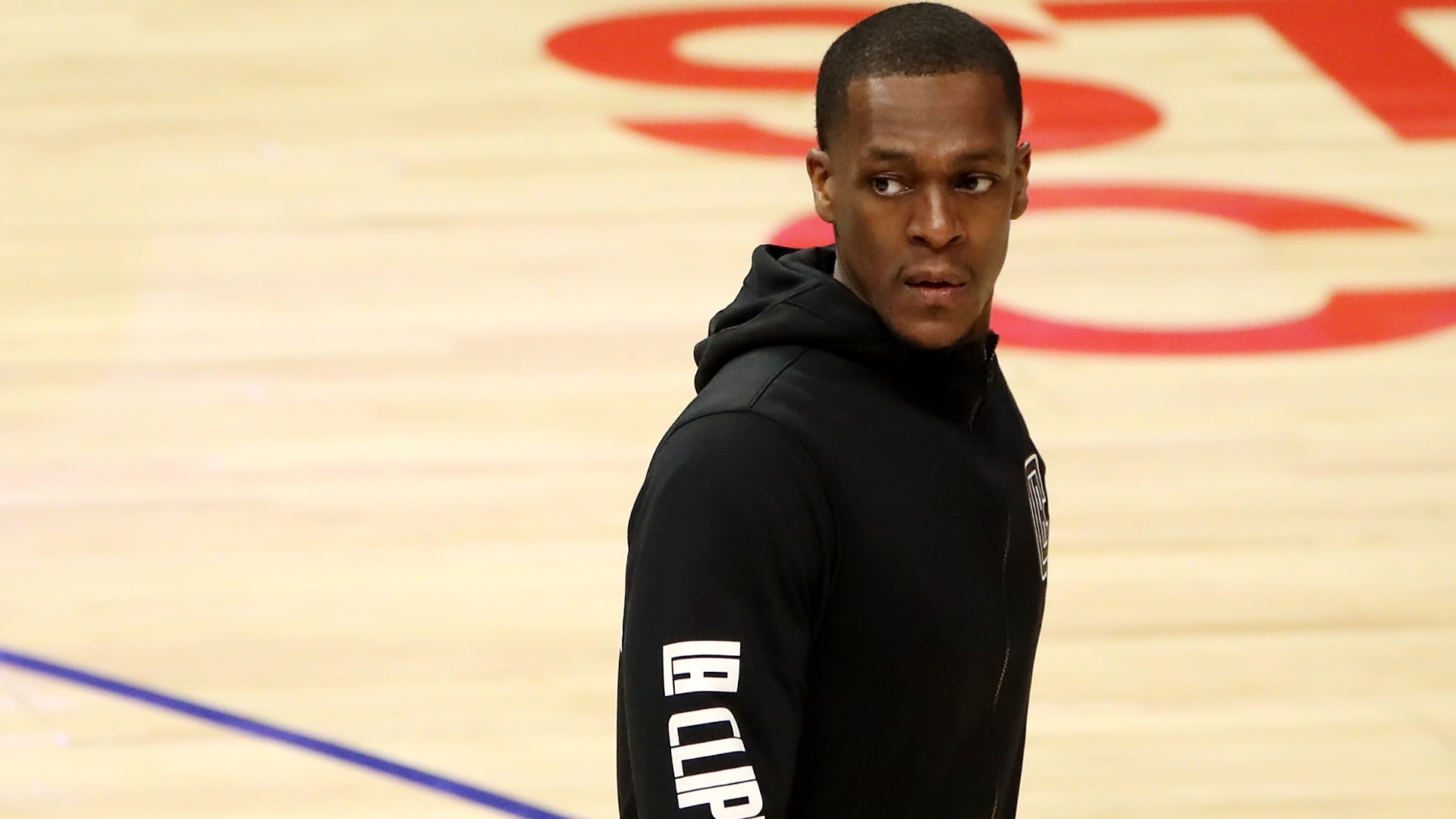 Lo que fue prácticamente un equipo B de LA Clippers (sin Kawhi Leonard, Paul George, Serge Ibaka, Patrick Beverley y Marcus Morris) ganó en Detroit por 100-98 con un tiro de Reggie Jackson a 2.8 segundos del final. Los Clippers remontaron una diferencia de 11 puntos en el último cuarto y se valieron de 29 tantos de Jackson, 17 tantos y 10 rebotes de Luke Kennard y 18 puntos y 13 rebotes de Ivica Zubac. DeMarcus Cousins sumó 8 puntos desde el banco. Jerami Grant le dio 28 puntos a Detroit y el rookie Saddiq Bey anotó 17 con 4-7 en triples.
Fancy footwork, feathery touch.

📺 @BallySportWest | @ivicazubac pic.twitter.com/oCEnsMUz0S

- LA Clippers (@LAClippers) April 15, 2021
First bucket for JG! 😁 @JeramiGrant pic.twitter.com/JHfym7JiyW

- Detroit Pistons (@DetroitPistons) April 15, 2021
Chicago Bulls 106 - Orlando Magic 115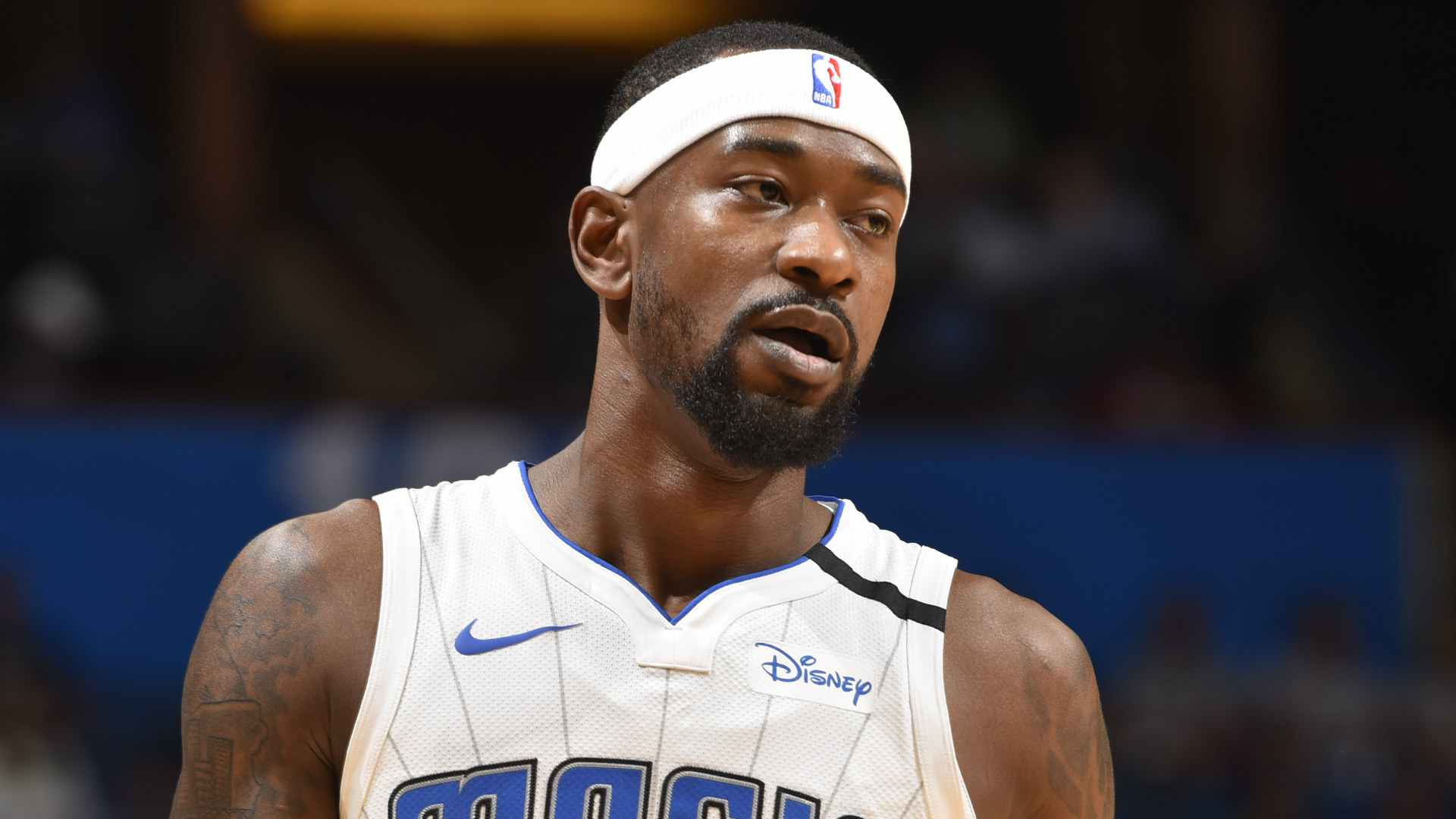 Wendell Carter Jr. se lució ante su ex equipo: su Orlando Magic sorprendió a Chicago Bulls como visitante con 19 puntos, 12 rebotes y 4 asistencias suyos y 22 puntos de James Ennis III. Zach Lavine consiguió 30 tantos y Nikola Vucevic firmó una actuación de 29 puntos y 11 rebotes ante su ex equipo.
Only fitting he gets our first points in his return to Chicago.@wendellcarter34 | #MagicTogether pic.twitter.com/ATsFmOKCmZ

- Orlando Magic (@OrlandoMagic) April 15, 2021
Sneaky hops from Sato 👀@NBCSChicago | @Satoransky pic.twitter.com/5ijDLLpF0F

- Chicago Bulls (@chicagobulls) April 15, 2021
New Orleans Pelicans 106 - New York Knicks 116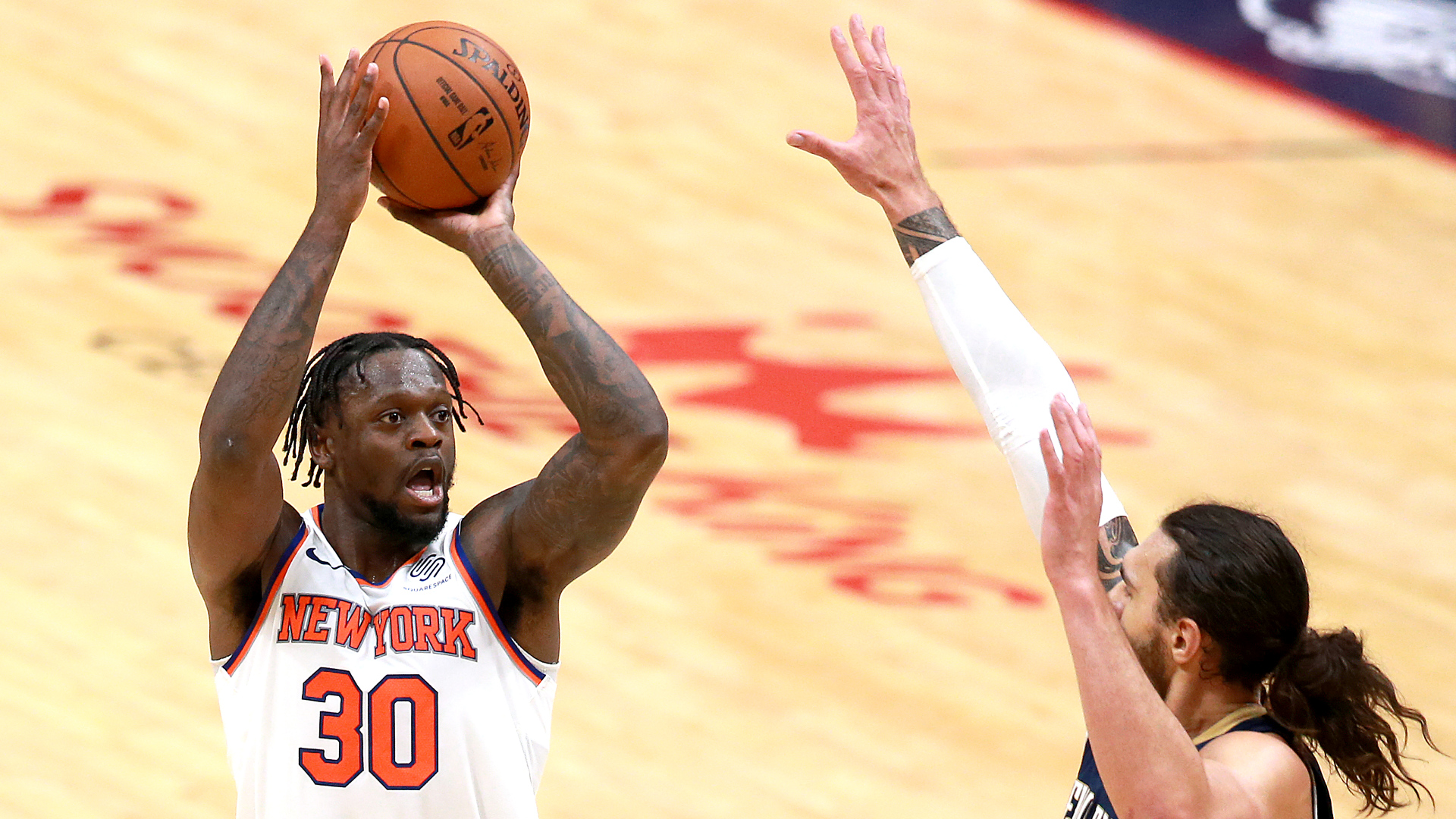 Good things come in threes.

Make that three triples for Julius. pic.twitter.com/9zW7rSjPqy

- NEW YORK KNICKS (@nyknicks) April 15, 2021
Naji 3️⃣ pic.twitter.com/stqFK3eSui

- New Orleans Pelicans (@PelicansNBA) April 15, 2021
Houston Rockets 124 - Indiana Pacers 132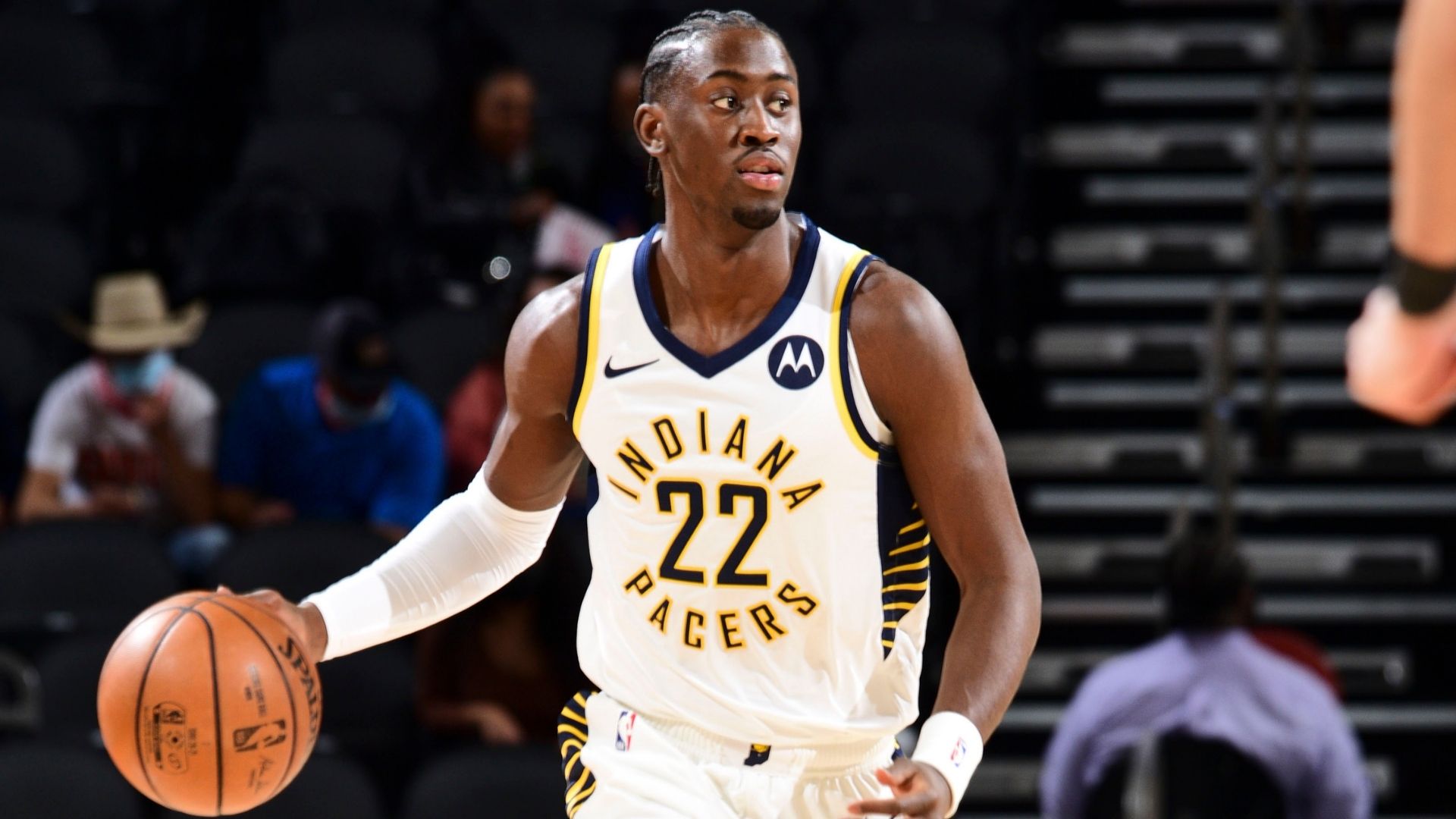 Partidazo de Caris LeVert ante el equipo que no quiso sus servicios y victoria de Indiana sobre Houston por 132-124, con 27 puntos del ex Nets. Además en el ganador aparecieron 23 puntos, 14 rebotes y 9 asistencias de Malcolm Brogdon y 22 puntos, 10 rebotes y 7 asistencias de Domantas Sabonis. En los Rockets no alcanzaron los 31 de John Wall ni los 25 que sumaron tanto Kelly Olynyk como Christian Wood.
that works pic.twitter.com/Bb9ABraQJl

- Indiana Pacers (@Pacers) April 15, 2021
.@JohnWall heating up! 🚀 pic.twitter.com/2dQs4ZxxBj

- Houston Rockets (@HoustonRockets) April 15, 2021
Oklahoma City Thunder 109 - Golden State Warriors 147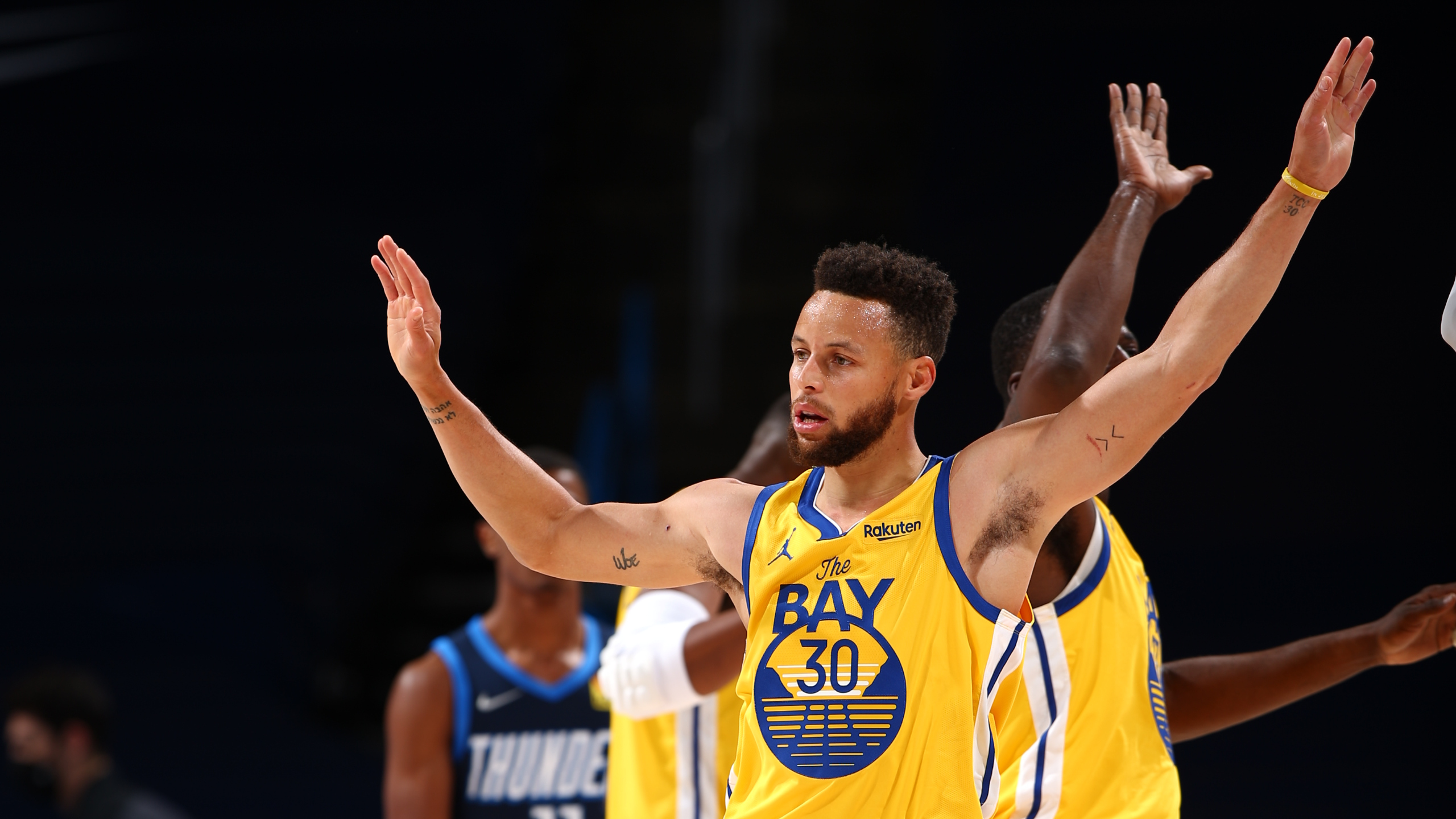 SC fo' threeee

📺 @NBCSAuthentic pic.twitter.com/U9r8Qh5eFP

- Golden State Warriors (@warriors) April 15, 2021
Reach back like one three, like one three 🤯#ThéoMaledon ➡️ @ToBrad1 pic.twitter.com/lV6MKz8DnX

- OKC THUNDER (@okcthunder) April 15, 2021
Memphis Grizzlies 113 - Dallas Mavericks 114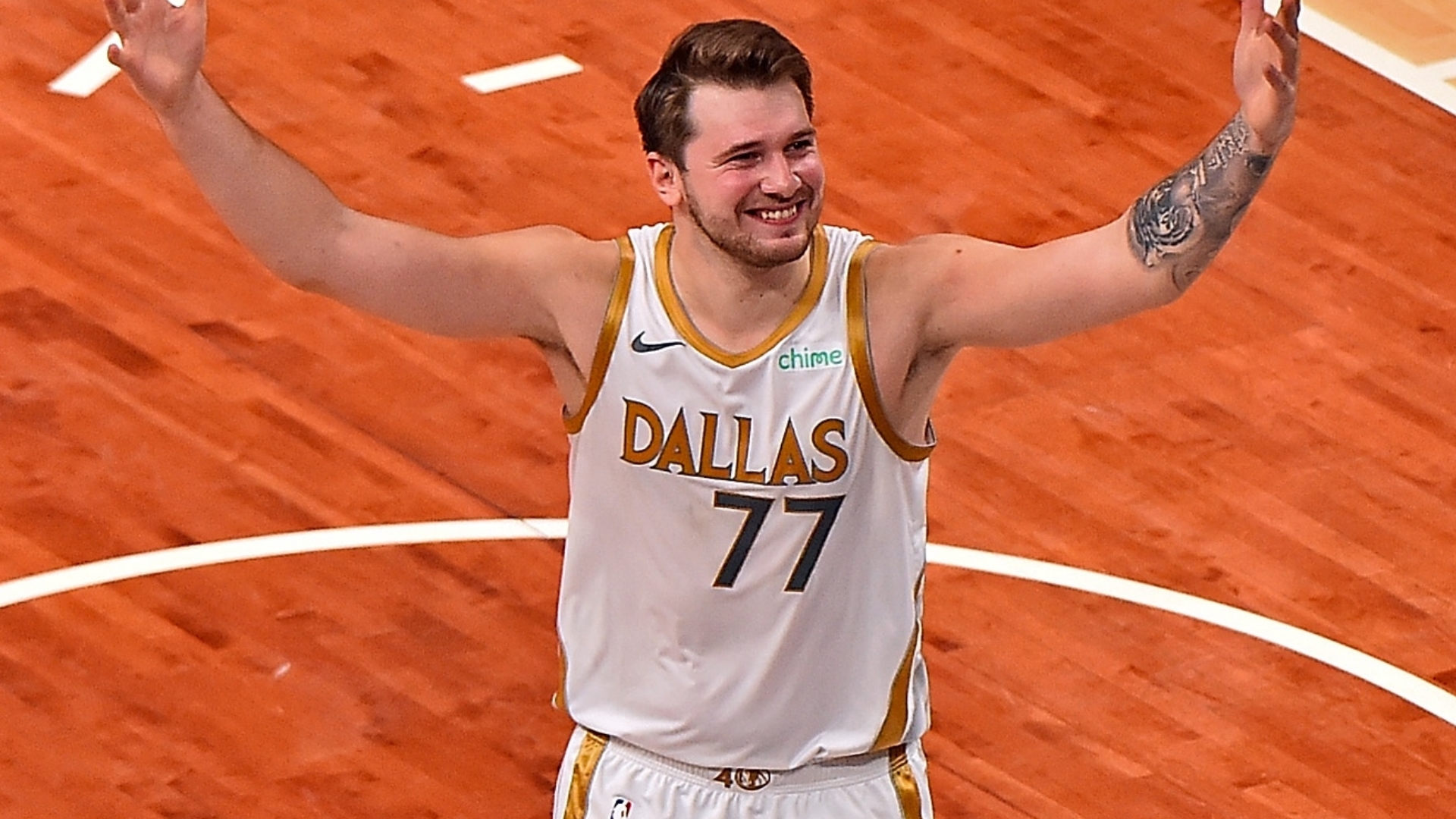 LUKA!!! MAGIC!! GAME OVER!!!!!!!!! pic.twitter.com/l8jSn6TVPP

- Dallas Mavericks (@dallasmavs) April 15, 2021
Money Morant 💰@JaMorant | #GrzNxtGen pic.twitter.com/oUc4EYeXF0

- Memphis Grizzlies (@memgrizz) April 15, 2021
Denver Nuggets 123 - Miami Heat 106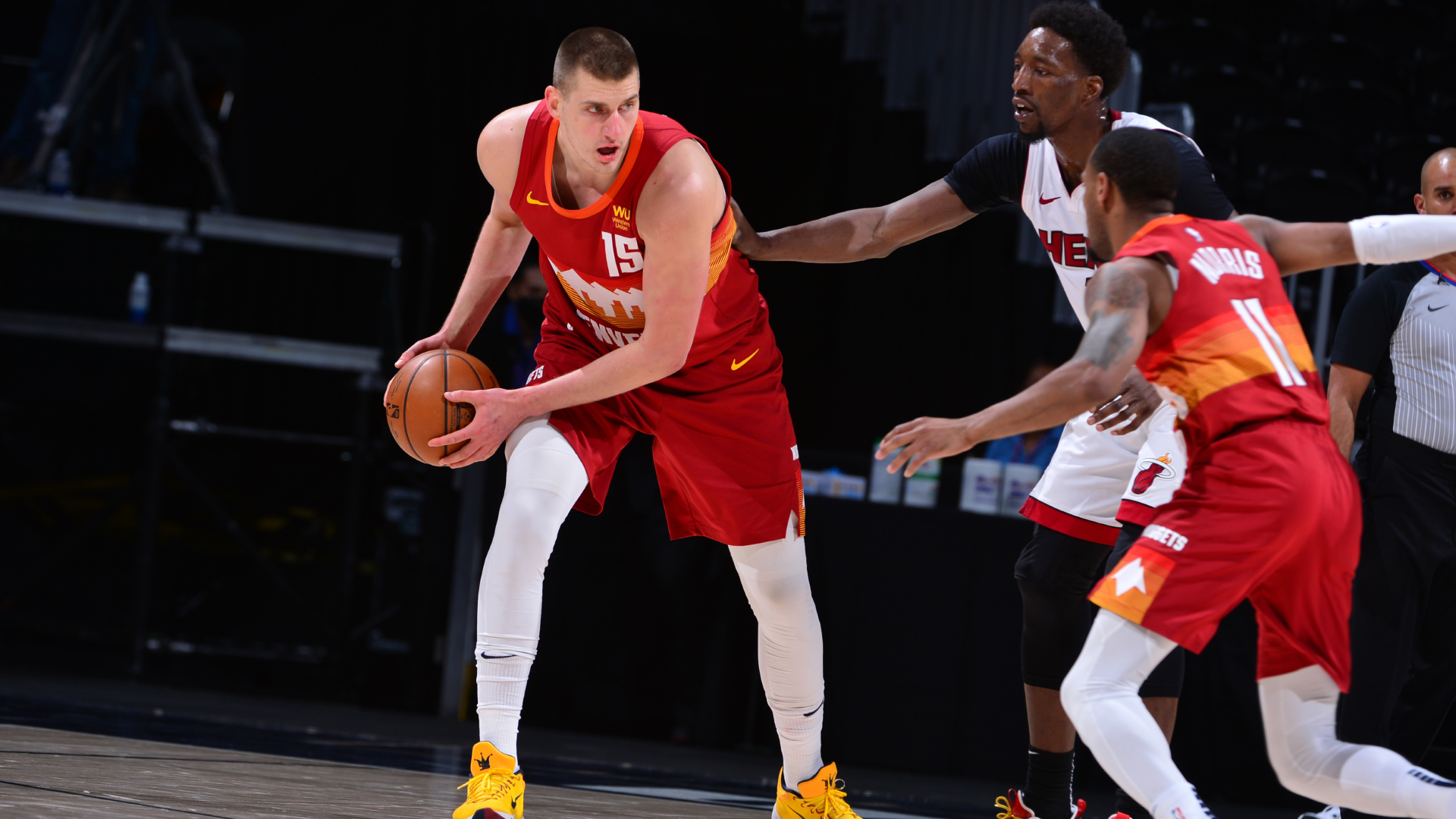 Kendrick snatching and scoring 👀 pic.twitter.com/Dz0E56UYDy

- Miami HEAT (@MiamiHEAT) April 15, 2021
Air Gordon taking flight early ✈️ pic.twitter.com/8cxaH1eg73

- Denver Nuggets (@nuggets) April 15, 2021
Sacramento Kings 111 - Washington Wizards 123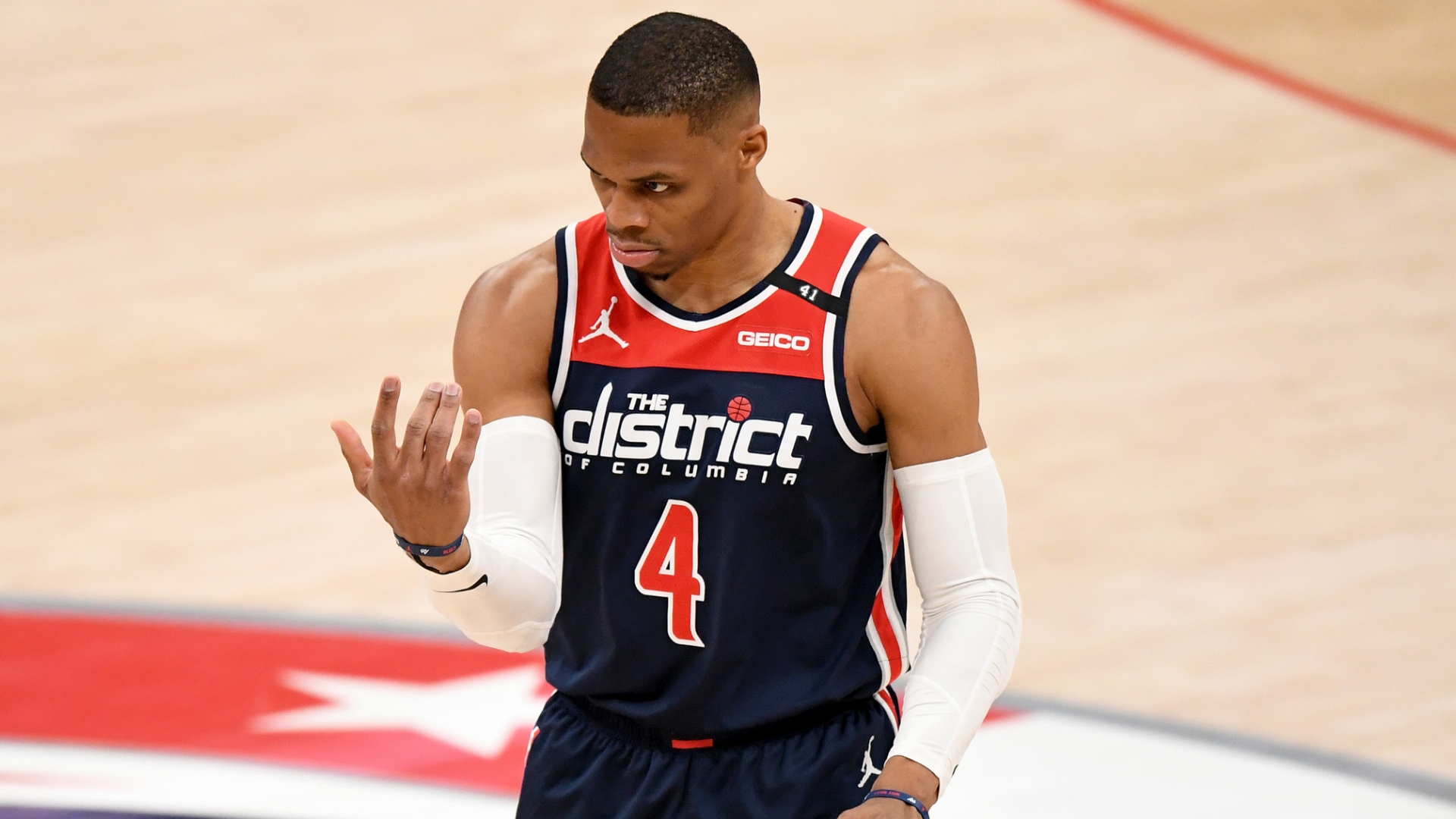 Washington tuvo una gran tarea de sus dos máximas figuras y venció a Sacramento por 123-111. Bradley Beal terminó con 31 puntos y Russell Westbrook sumó un nuevo triple-doble: 25 puntos, 15 rebotes y 11 asistencias. No alcanzaron los 33 tantos de De'Aaron Fox para los de Walton, que sumaron su séptima caída en fila.
Damian making his presence felt in his first start 💪

🐤 Clean Up the Glass presented by @quickquack pic.twitter.com/2IvkwjP9Dt

- Sacramento Kings (@SacramentoKings) April 15, 2021
DAVIS BERTANSSSSSSS 🇱🇻💪➕1️⃣ pic.twitter.com/ez0fypU8X6

- Washington Wizards (@WashWizards) April 15, 2021
Las opiniones aquí expresadas no reflejan necesariamente aquellas de la NBA o sus organizaciones.