La jornada de este viernes 29 de enero de la NBA se presentó cargada de acción con 10 partidos y en este sitio te presentamos los resultados, mejores jugadas, todas las estadísticas, highlights y más para que estés al tanto de todo. Por ejemplo, de la gran actuación de Immanuel Quickley, el rookie sensación de New York Knicks que anotó 25 puntos desde el banco en el triunfo de su equipo por 102-81 sobre Cleveland Cavaliers.
IQ with the dime pic.twitter.com/sv3YAA8UiP

- NEW YORK KNICKS (@nyknicks) January 30, 2021
A continuación, la información de cada partido y acciones destacadas.
La temporada 2020-2021 está aquí, el NBA League Pass es tu lugar para mirar la acción, y ahora lo puedes hacer gratis por aquí. ✅ 7 días de prueba sin cargo ✅ Partidos en vivo y on demand ✅ La oportunidad de mirar todo en tu dispositivo favorito.
Charlotte Hornets 108 - Indiana Pacers 105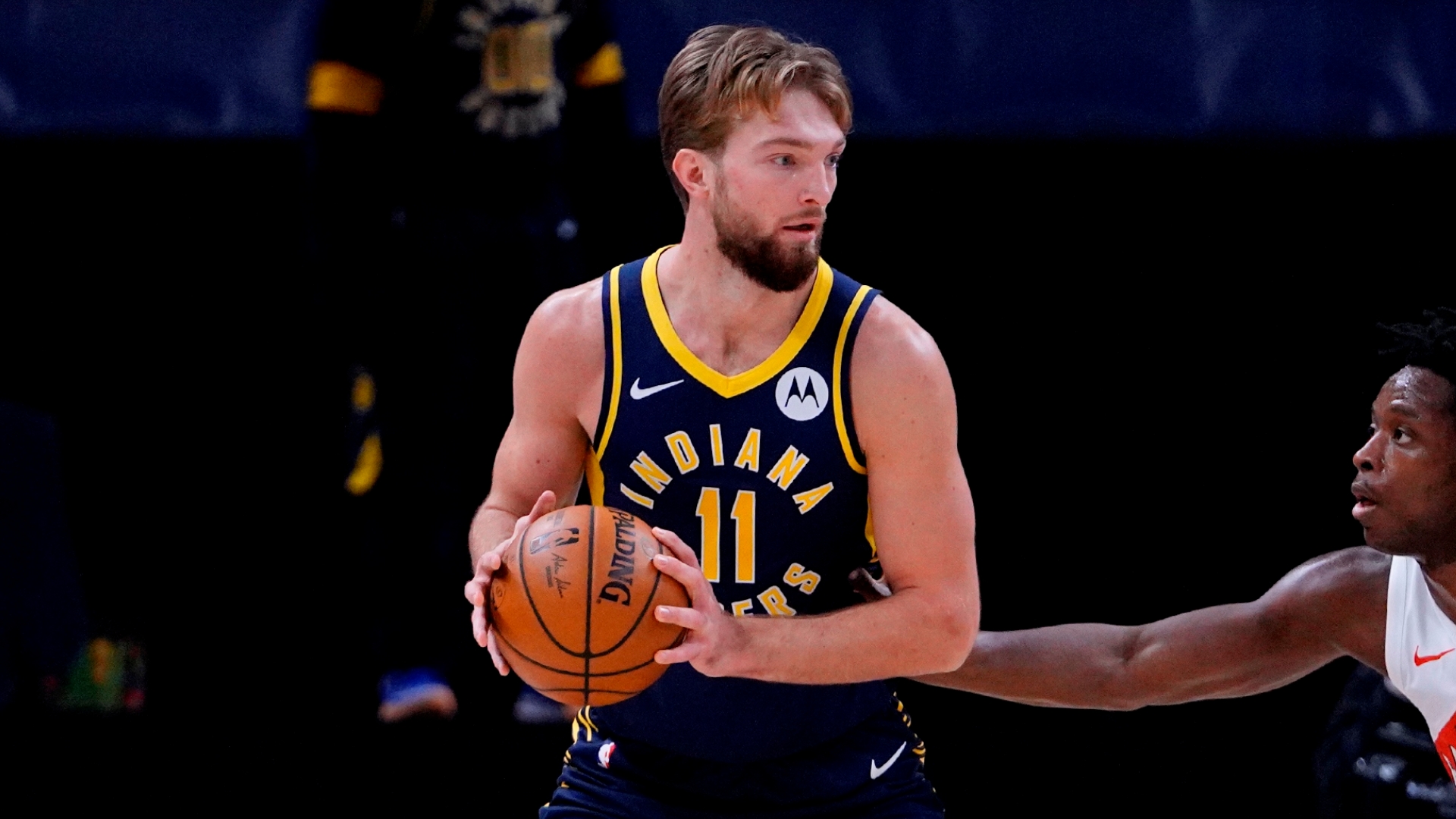 Aunque Indiana llegaba con un récord mucho mejor, Charlotte fue el ganador este viernes: los Hornets se impusieron por 108-105 gracias a triples de Terry Rozier y Devonte' Graham en el minuto final. Rozier finalizó con 19 tantos al igual que PJ Washington, Graham logró un doble-doble de 14 puntos y 10 asistencias y LaMelo Ball hizo un gran partido desde el banco con 16 puntos, 7 asistencias, 6 rebotes y 2 robos. Indiana tuvo 22 puntos y 11 rebotes de Domantas Sabonis, 21 tantos y 8 asistencias de Malcolm Brogdon y 20 puntos de Myles Turner.
‼️‼️‼️‼️‼️‼️‼️‼️‼️‼️

RT & VOTE for @MELOD1P #NBAAllStar ⭐️🗳 #AllFly pic.twitter.com/QIFEPKtgmD

- Charlotte Hornets (@hornets) January 30, 2021
the DIME from @MalcolmBrogdon7 👀#NBAAllStar | https://t.co/T6jmxAXvtp pic.twitter.com/ooXuTH7dRQ

- Indiana Pacers (@Pacers) January 30, 2021
Atlanta Hawks 116 - Washington Wizards 100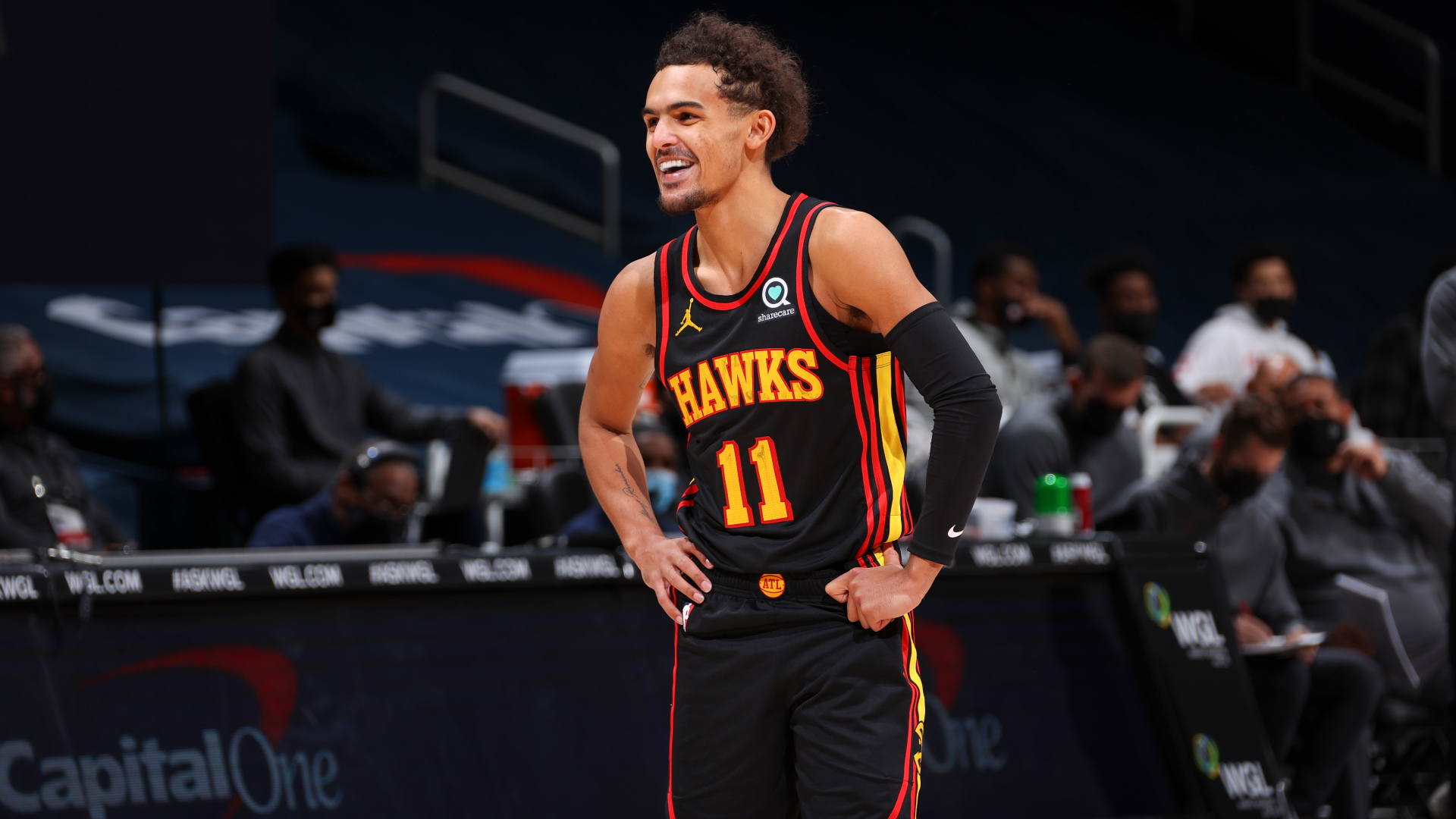 Bradley Beal es el máximo anotador de la NBA, pero el que se destacó por sus puntos en este partido fue Trae Young: finalizó con 41 tantos además de 5 asistencias, tirando 5-9 en triples y Atlanta le ganó a un Washington en caída libre en el que Russell Westbrook (26 puntos) terminó expulsado. Clint Capela logró un doble-doble de 13 puntos y 14 rebotes y Beal también anotó 26 puntos aunque con 0-8 desde el perímetro. Rajon Rondo y Robin Lopez también fueron expulsados.
Welcome back, RUI! ⼋#WizHawks | @rui_8mura pic.twitter.com/1p2VnLkfXM

- Washington Wizards (@WashWizards) January 30, 2021
Puttin' work in early 💪@jcollins20_ x #NBAAllStar pic.twitter.com/AgWxKuL9LA

- Atlanta Hawks (@ATLHawks) January 30, 2021
New York Knicks 102 - Cleveland Cavaliers 81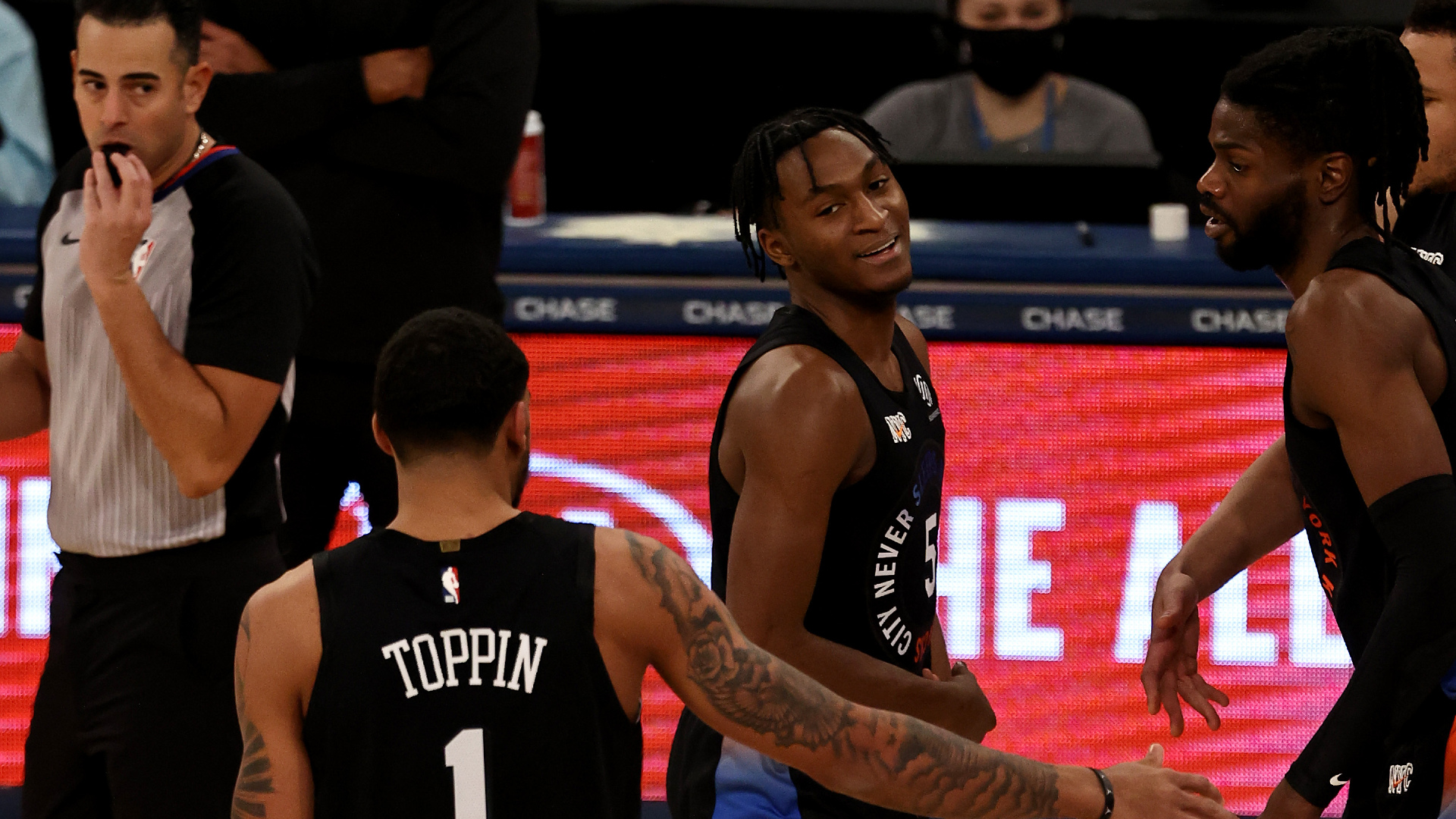 Otra noche sensacional del rookie Immanuel Quickley para New York Knicks: con 25 puntos suyos desde el banco y una labor defensiva espectacular que dejó en 34,5% de campo al rival, le ganaron 102-81 a Cleveland Cavaliers. RJ Barrett sumó 24 puntos y Julius Randle 16. Cleveland tuvo 24 tantos de Darius Garland, 17 de Collin Sexton y 15 de Jarrett Allen.
Drummond to Sexton to Nance ... OH MY!

📺 #CavsKnicks on @FOXSportsCLE pic.twitter.com/rs23DjTM2W

- Cleveland Cavaliers (@cavs) January 30, 2021
4-POINT PLAY QUICK pic.twitter.com/atmBmmqMh9

- NEW YORK KNICKS (@nyknicks) January 30, 2021
Sacramento Kings 126 - Toronto Raptors 124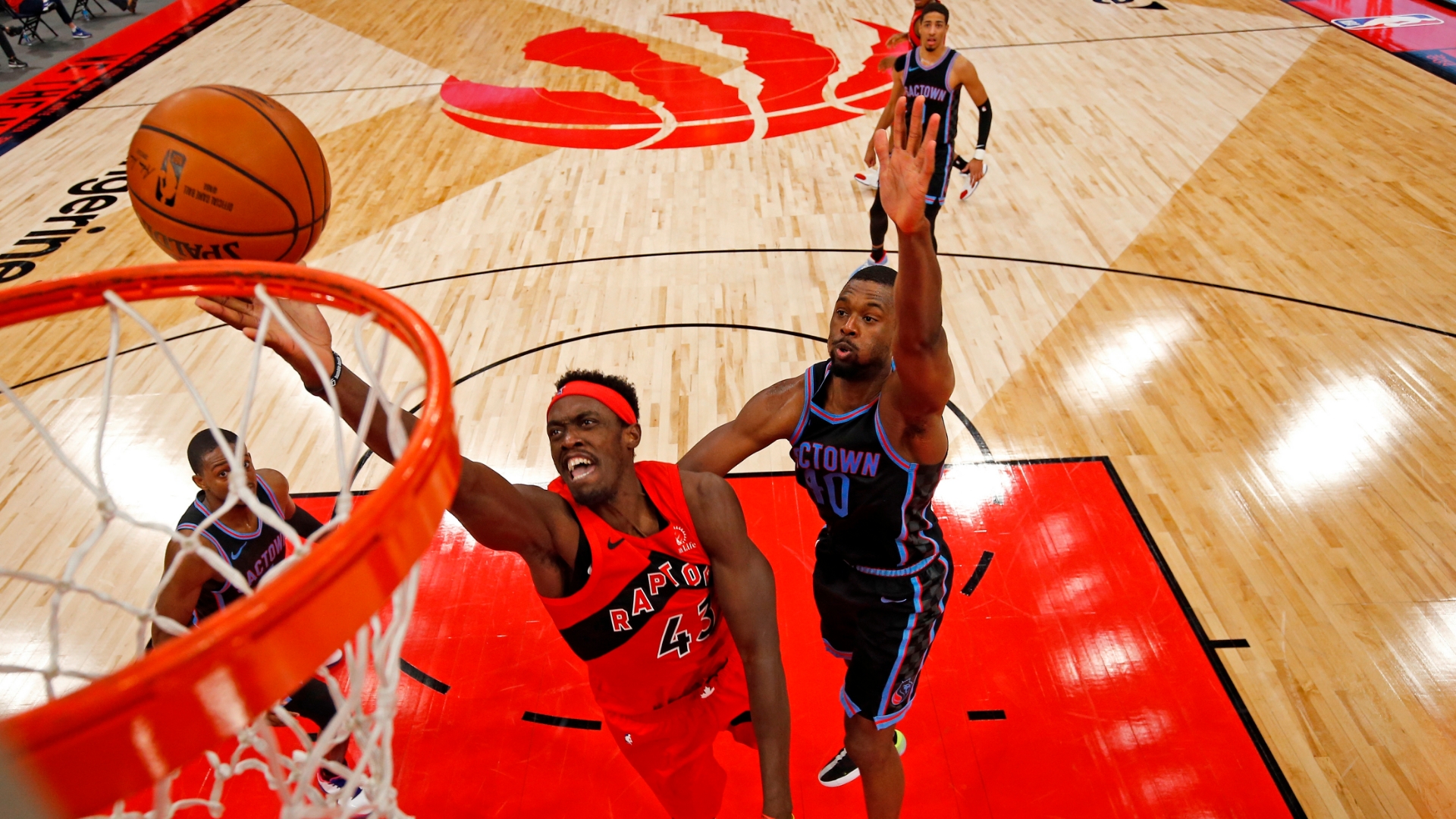 Tercera victoria consecutiva para Sacramento Kings, que de a poco se va metiendo en la pelea por los Playoffs en la Conferencia Oeste tras lo que había sido un mal comienzo de temporada. Harrison Barnes anotó 26 puntos, De'Aaron Fox 24 y Buddy Hield 22, tirando 12-20 en triples entre los tres. Hassan Whiteside y Cory Joseph aportaron 16 puntos cada uno desde el banco. Toronto tuvo 32 tantos de Pascal Siakam, 26 de Fred VanVleet y 17 de Kyle Lowry. Sin OG Anunoby ni Norman Powell, Nick Nurse debió utilizar a Terence Davis (12 puntos) como titular.
M B 👌 pic.twitter.com/zCuqAfw4wP

- Kings on NBCS (@NBCSKings) January 30, 2021
MADE 'EM TOUCH EARTH @pskills43 | #NBAAllStar pic.twitter.com/2O0BgGDfDS

- Toronto Raptors (@Raptors) January 30, 2021
New Orleans Pelicans 131 - Milwaukee Bucks 126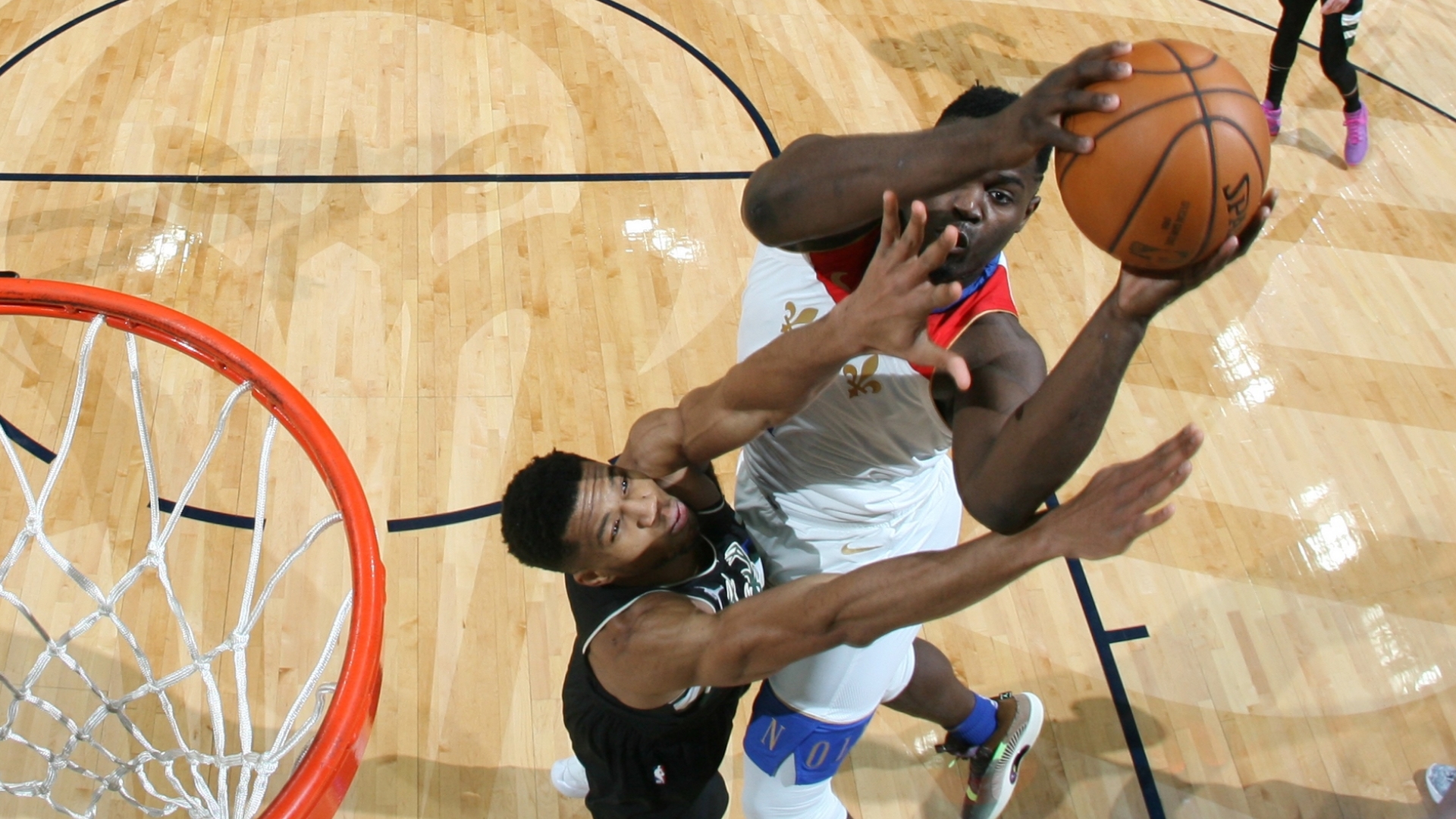 Por más que Giannis Antetokounmpo haya anotado 38 puntos, recogido 11 rebotes y repartido 5 asistencias, New Orleans Pelicans sorprendió venciendo a Milwaukee Bucks por 131-126 con una lluvia de triples (21-48). Los de Louisiana ganaban por 68-45 al entretiempo y luego aguantaron la arremetida de los Bucks. Brandon Ingram anotó 28 puntos, Lonzo Ball 27 con 8 asistencias (7-13 en triples), Eric Bledsoe 25 (7-14 en triples) y Zion Williamson quedó cerca del triple-doble con 21 tantos, 9 rebotes y 7 asistencias. Además de lo de Giannis, los Bucks contaron con 22 puntos de Jrue Holiday.
No time like go time 💪 @Zionwilliamson | #NBAAllStar pic.twitter.com/v2PzBP6VG7

- New Orleans Pelicans (@PelicansNBA) January 30, 2021
The MVP takes it to the cup. pic.twitter.com/2aplUvJdWk

- Milwaukee Bucks (@Bucks) January 30, 2021
LA Clippers 116 - Orlando Magic 90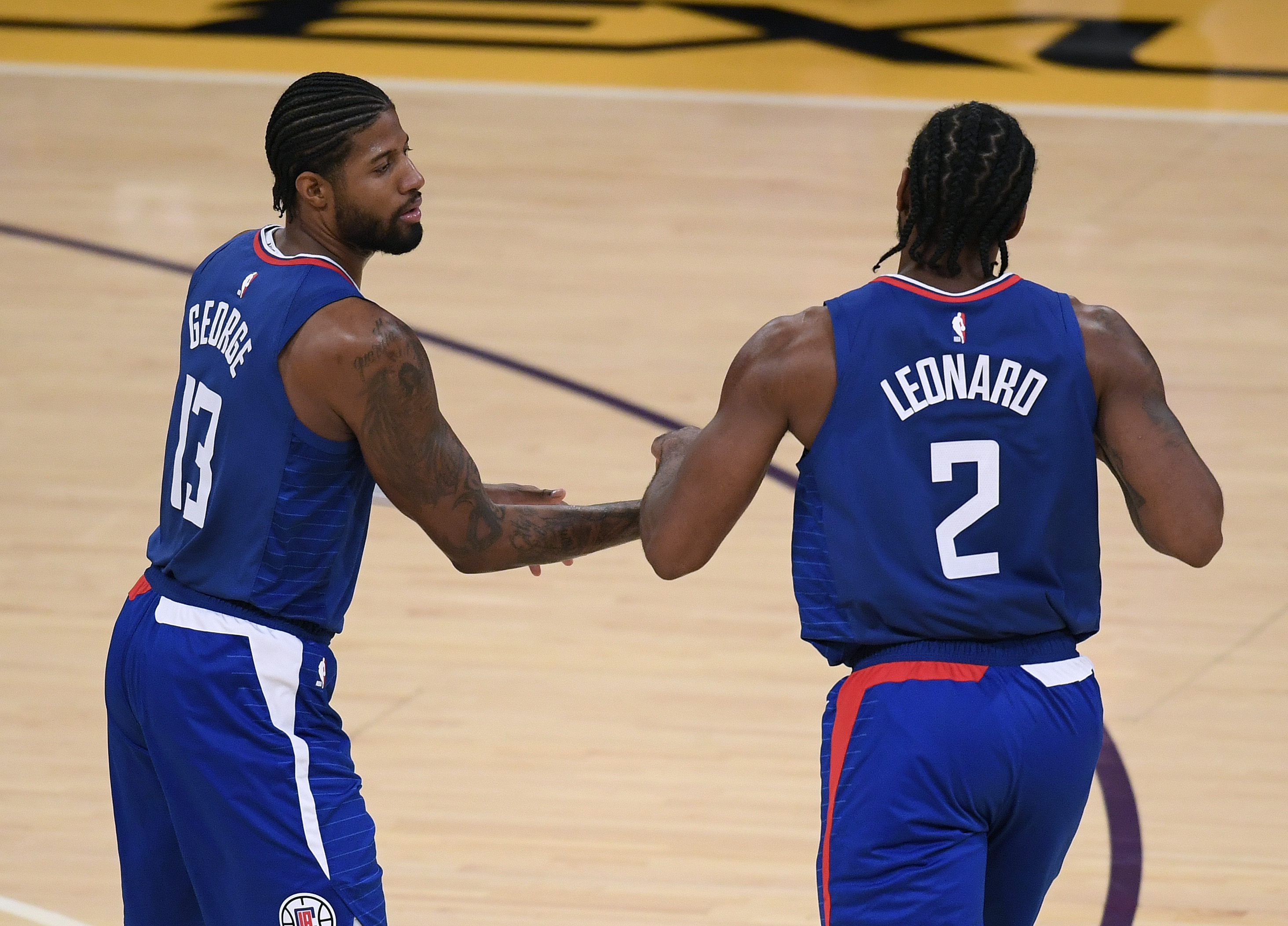 Con el regreso estelar de Paul George (26 puntos, 9 rebotes y 5 asistencias) y Kawhi Leonard (24 tantos), los Clippers no tuvieron problemas para derrotar a Orlando Magic por 116-90. Serge Ibaka aportó 13 puntos, 9 rebotes, 3 tapones y una asistencia en 23 minutos. En Orlando, el único jugador que anotó más de 10 puntos fue Terrence Ross: 24 desde el banco. Entre los cinco titulares lanzaron 15-51 de campo.
Welcome back, @Yg_Trece.@FoxSportsWest | #NBAAllStar pic.twitter.com/GG5phMxN0J

- LA Clippers (@LAClippers) January 30, 2021
"That's what we need. That's what we need." - JI on AG's bucket.

Tune in as @JJudahIsaac hops on the @FOXSportsFL broadcast. pic.twitter.com/hGlJlVTFjg

- Orlando Magic (@OrlandoMagic) January 30, 2021
Philadelphia 76ers 118 - Minnesota Timberwolves 94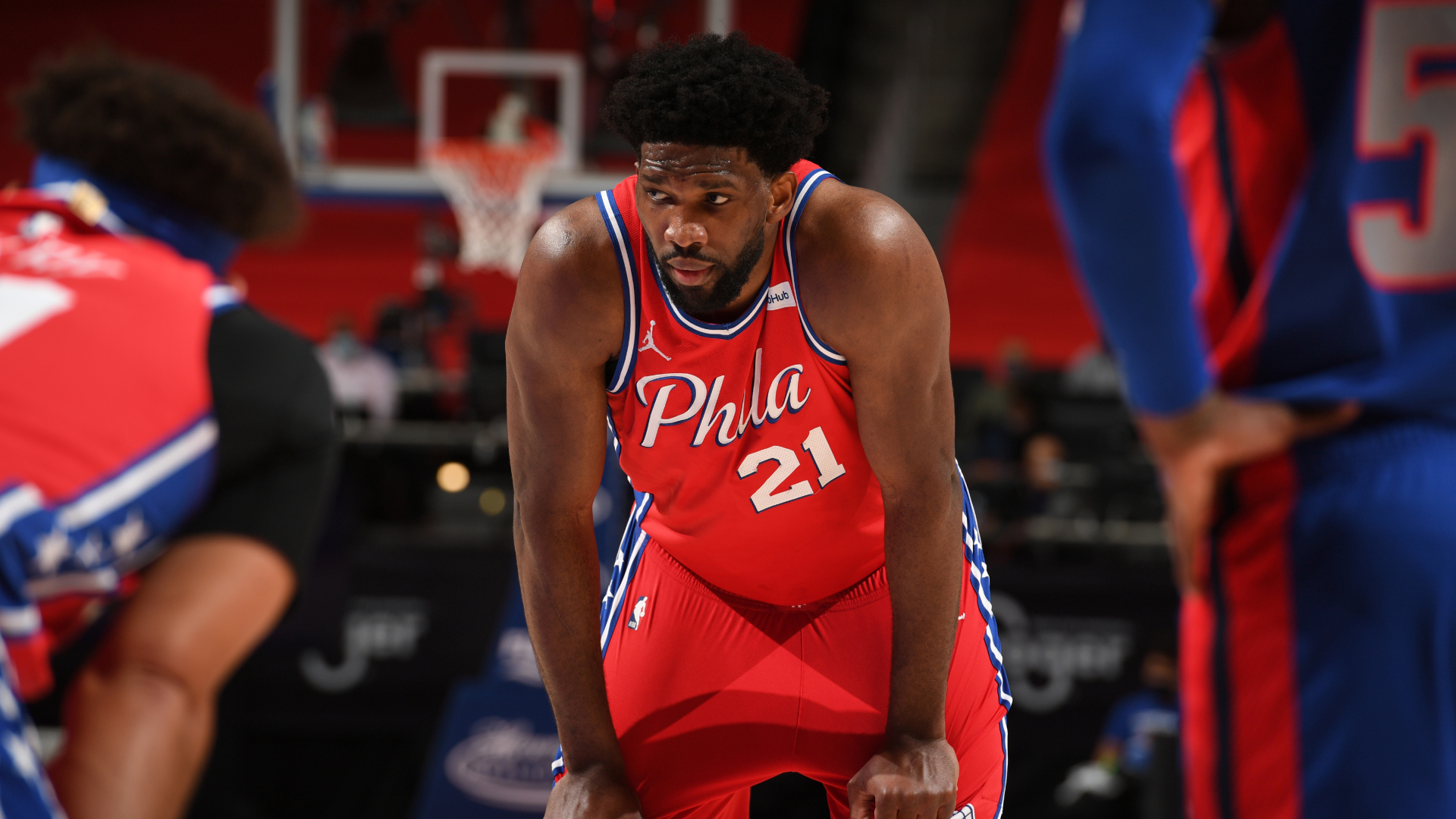 El líder de la Conferencia Este se enfrentó al último de la Conferencia Oeste y el resultado fue el esperado: Philadelphia ganó por 118-94 con otra exhibición en modo MVP de Joel Embiid: 37 puntos, 11 rebotes y 3 asistencias para el camerunés. Tobias Harris lo acompañó con 17 puntos y 11 rebotes. Los Wolves, aún sin Karl-Anthony Towns y Juancho Hernangómez, tuvieron 22 tantos de Malik Beasley, 15 puntos de Anthony Edwards en su primer partido como titular en la NBA y 4 tantos, 4 asistencias, 2 rebotes y un robo en 18 minutos desde el banco de Ricky Rubio.
January 30, 2021
Ant with the pretty drive and kick 👀 pic.twitter.com/eZz15yfwJ0

- Minnesota Timberwolves (@Timberwolves) January 30, 2021
Brooklyn Nets 147 - Oklahoma City Thunder 125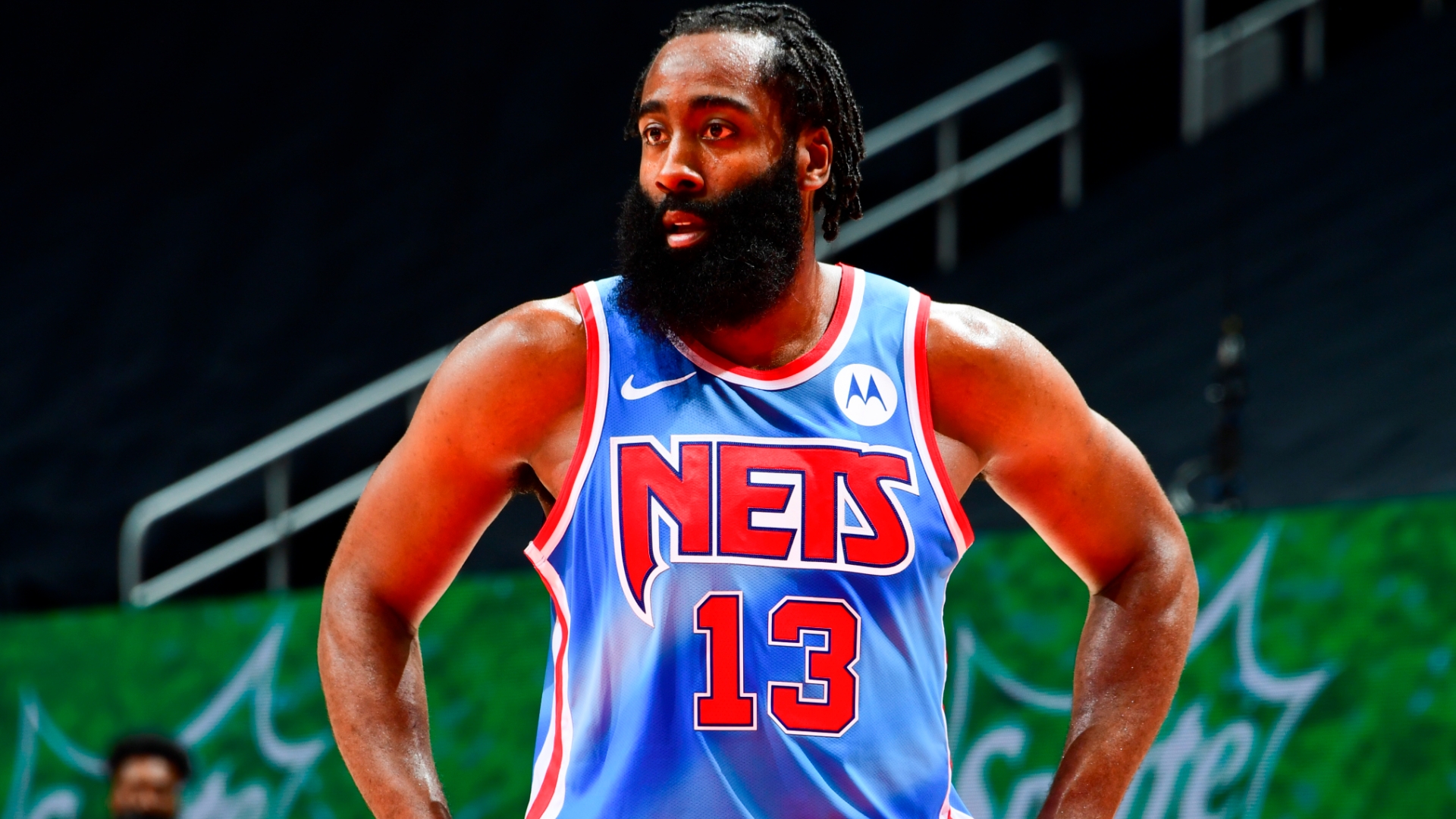 Faltó Kevin Durant, pero no por eso le faltó poder ofensivo a Brooklyn Nets: anotaron 147 puntos, con al menos 32 en cada período. James Harden firmó un triple-doble de 25 puntos, 11 asistencias y 10 rebotes, otros 25 tantos de Kyrie Irving, 20 de Joe Harris, 19 de Bruce Brown y 13 de Timothé Luwawu-Cabarrot. Oklahoma, cuya defensa nunca logró imponerse, tuvo 24 puntos de Théo Maledon (6-6 en triples) y Shai Gilgeous-Alexander y 16 tantos, 6 rebotes, 4 asistencias y 2 tapones de Al Horford.
Kyrie's step-back on Shai 🔥 pic.twitter.com/uUYyO5xvlI

- Bleacher Report (@BleacherReport) January 30, 2021
🎯 Al strikes early. 2 quick threes.

RT to vote @Al_Horford | #NBAAllStar pic.twitter.com/uKaBe0L6aV

- OKC THUNDER (@okcthunder) January 30, 2021
San Antonio Spurs 119 - Denver Nuggets 109
DeMar DeRozan (30 puntos y 10 asistencias), Dejounte Murray (26 puntos), Keldon Johnson (19 tantos y 9 rebotes) y Patty Mills (18 puntos desde el banco) se lucieron y San Antonio Spurs, atacando mucho la zona interior, le ganó casi de principio a fin a Denver y le sacó el cuarto puesto en la Conferencia Oeste. Nikola Jokic finalizó con 35 puntos, 10 rebotes y 5 asistencias, Jamal Murray anotó 20 puntos y Facundo Campazzo tuvo 10 minutos en cancha, con 3 asistencias, 2 robos y 2 pérdidas de balón, fallando su único intento al aro.
DJ in attack mode early! pic.twitter.com/lzC1aK0A8B

- San Antonio Spurs (@spurs) January 30, 2021
Joker's first dime of the night was a beauty 😍 pic.twitter.com/5k9CCutz47

- Denver Nuggets (@nuggets) January 30, 2021
Utah Jazz 120 - Dallas Mavericks 101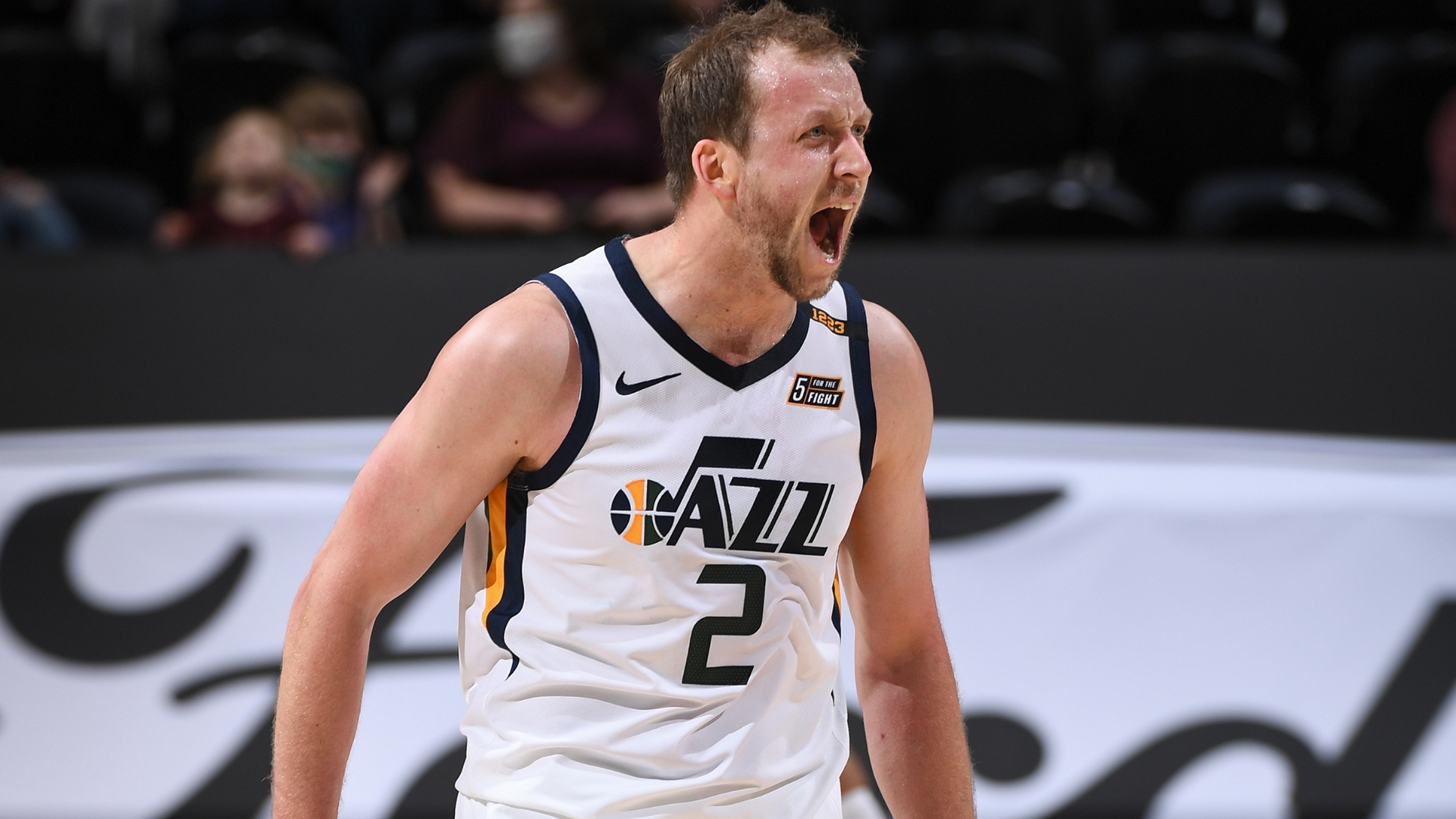 Undécima victoria consecutiva para Utah Jazz, el equipo con mejor récord de la NBA 2020-2021. Aplastaron a Dallas por 37-12 en el primer cuarto y con mucha puntería desde afuera (20-48 en triples), teniendo a Bojan Bogdanovic como líder (32 puntos con 7-11 desde el perímetro) además de 22 tantos de Mike Conley y 18 de Jordan Clarkson, nuevamente no necesitaron tener disponible a Donovan Mitchell para ganarle a los Mavs. Luka Doncic finalizó con 25 puntos, 7 asistencias y 6 rebotes.
emphatic jam 💥@rudygobert27 | #NBAAllStar pic.twitter.com/J6x8zlruyr

- utahjazz (@utahjazz) January 30, 2021
Luka and step back threes.... name a better duo. We'll wait 🤔@dallasmavs | #MFFL pic.twitter.com/HXkMz6skXw

- FOX Sports Southwest (@FOXSportsSW) January 30, 2021
Las opiniones aquí expresadas no reflejan necesariamente aquellas de la NBA o sus organizaciones.