Giannis Antetokounmpo y Milwaukee Bucks tuvieron otra noche en la oficina: derrotaron 110-101 al Orlando Magic para llegar a 15 victorias consecutivas y así estar a una de igualar las marcas de 1970 y 1973.
The Greek Freak destacó al lograr 32 puntos, 15 rebotes, 8 asistencias, un robo y un tapón en 34:43 minutos de juego. Con esto llegó a 15 partidos en los que obtiene al menos 30 tantos, 15 rebotes y 5 asistencias, que son los que más ha logrado en una temporada desde que entró a la NBA.
Giannis Antetokounmpo had his 15th career game with 30 points, 15 rebounds and 5 assists in tonight's win over the Magic.

That's the most such games since he entered the NBA in 2013-14. pic.twitter.com/43wstlLIzg

- ESPN Stats & Info (@ESPNStatsInfo) December 10, 2019
Más de un mes invictos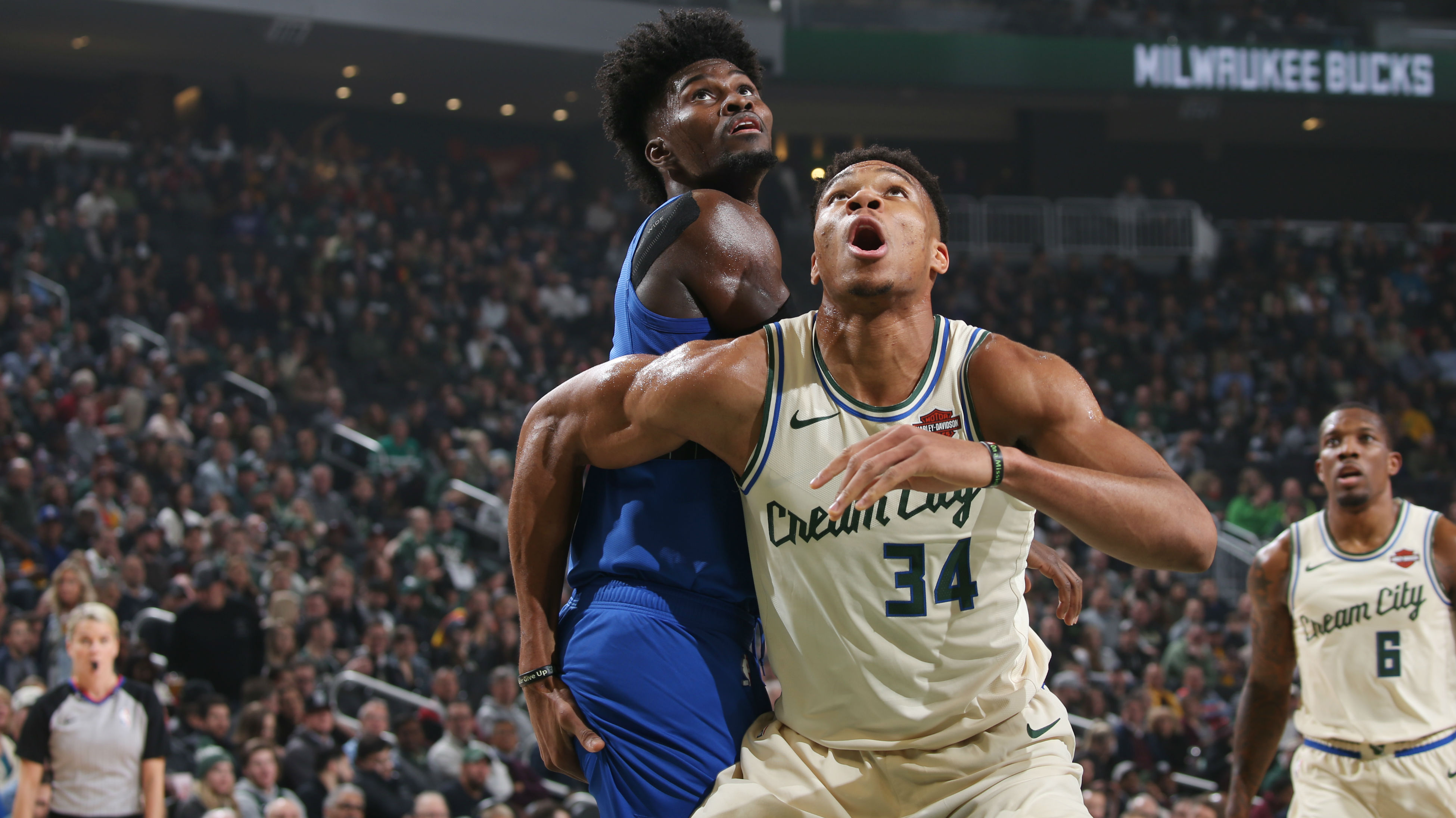 Los Bucks son los líderes de la Conferencia Este con récord de 21 victorias por 3 derrotas. Lo que han logrado en esta etapa de la temporada es destacado y ya llevan 15 ganados seguidos. La última vez que cayeron fue el 8 de noviembre ante Utah, cuando perdieron 103-100.
Para este enfrentamiento, Orlando se vio limitado en la primera mitad al solo anotar 40 puntos. Para el tercer cuarto se repusieron y para el último, los Bucks manejaron la ventaja después de que Orlando se acercara peligrosamente en los últimos minutos, pero Khris Middleton definió con un triple.
Delivered the dagger.#FearTheDeer pic.twitter.com/KsUqlD3P1u

- Milwaukee Bucks (@Bucks) December 10, 2019
El griego terminó con 32 puntos, 15 rebotes y 8 asistencias en 12 de 22 en lanzamientos de campo y 2 de 5 en triples. Lo respaldó Middleton con 20 tantos más y Donte DiVincenzo con 12.
Got the magic touch.#FearTheDeer pic.twitter.com/A7rK888wFE

- Milwaukee Bucks (@Bucks) December 10, 2019
Por parte de los visitantes, Evan Fournier fue el líder anotador con 26 unidades, escoltado por Terrence Ross saliendo del banquillo con 23 más.
Siguientes enfrentamientos:
Bucks vs. Pelicans - 11/dic
Magic vs. Lakers - 11/dic